Darren Barker and Glenn Catley recall world title fights in Germany
'Smith could tip the balance Britain's way'
Last Updated: 26/09/14 1:22pm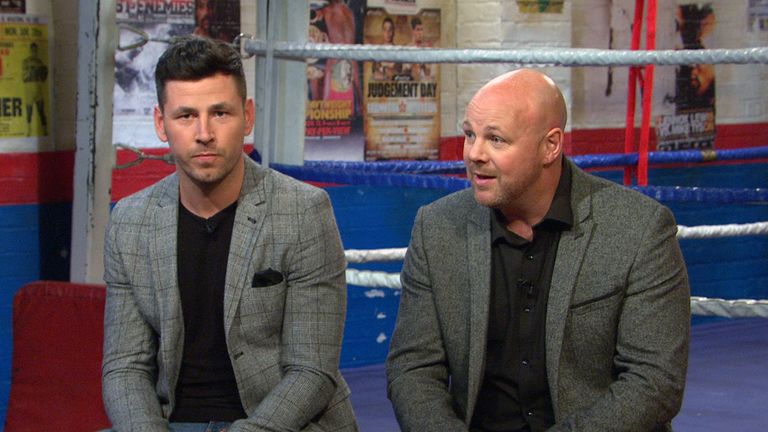 Glenn Catley won way back in 2000. Darren Barker lost in 2013. So will Paul Smith tip the balance Britain's way in his world title fight in Germany?
Well, who better to set the scene than the duo that have gone before him, who were both guests on Ringside this week.
Catley was in Frankfurt against Marcus Beyer, while Barker was in Stuttgart defending against Felix Sturm - of course they want Smith to win but how do they think he'll get on? And what do they remember of their title bouts in Germany?
So you went out to Germany... how long before the fight did you arrive?
Glenn says: I was there for two weeks before the fight took place. I'd spent six weeks training in Bristol and then went to Jersey for two weeks, taking our whole camp there - but to be honest I hated it. I was a former sparring partner of Steve Collins, so I always thought if I got the chance, that is what I'd do, like he did. 
Darren says: I don't think I went out there for more than a week, more like a few days - maybe the Tuesday or Wednesday before? I can't remember. It wasn't a big decision we had to make; I would have rather have stayed at home with the family to be honest, because it's not like we were dealing with jet-lag or time difference. 
What was the first thing that leapt out? Anything shock you?
Out in Germany
GLENN CATLEY
Who: Markus Beyer
Where: Porsche Arena, Stuttgart
When: May 5, 2000
What: WBC super-middlewreight title challenge
Went to: Catley won TKO12
DARREN BARKER
Who: Felix Sturm
Where: Ballsporthalle, Frankfurt
When: Dec 7, 2013
What: IBF World middleweight
Went to: Barker lost TKO2

Glenn says: I can only speak well about Germany. The promoters treated us really well but to prove how nice they were, everybody treated us like locals. Every time they saw us they looked out for us. I can only commend them and let's be honest, I am not sure a German fighter coming over here to take on one of our world champions would be treated so well. People were even coming up to ask for my autograph before the fight, or have their photo taken with the challenger. It was amazing and one of the things that made me like Germany - and that was before what happened in the ring!
Darren says: The one thing that leapt out was how friendly they were. I wasn't mixing with a lot of people, or wandering around saying hello, but the staff at the hotel where we were staying were so friendly. Sturm Promotions were blinding, really looked after us. I didnt get the result of course but it is something I will look back on with fond memories.
And what sticks in the memory once that bell sounded...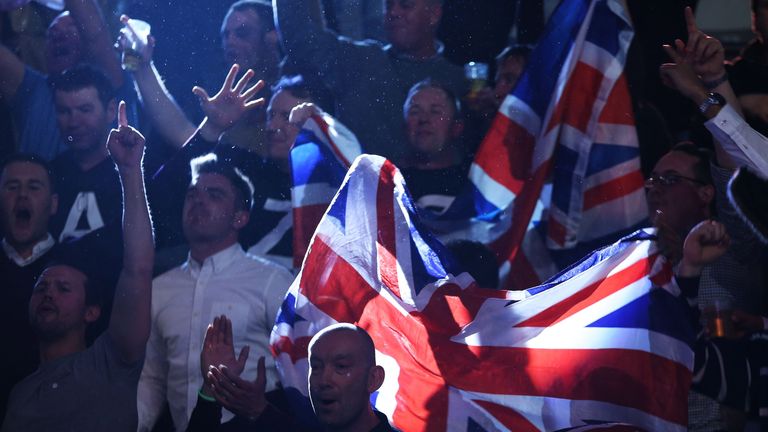 Glenn says:  It has always been with me... Chris Sanigar at the end of the 11th. It hadn't been a great one to watch but I went back to my stool and I remember Chris just staring at me, and said: "Look son, we're in Germany, it's very close on the judges' scorecards but I can guarantee one thing - we will not get any favours out here any more. If you want to win this, forget your boxing, it's your last chance to go out there as if you're having a fight in the street!". I went back out and remembered saying to myself: "When this round finishes you'll need to be carried out - either because I'd been knocked out trying, or basically put everything in." Within 15 seconds, boom, I caught him with probably the best right I'd ever thrown.
Darren says: The noise was phenomenal. I'd never heard anything like that. I'd usually been the home figther - I went to America obviously and Canada once - and was used to getting cheered, but the boos were deafening. It didn't bother me and in fact it made a change if I'm honest. It never over-awed me at all and the atmosphere was amazing. It was really good to experience. I was in the zone but I was looking forward to proving them all wrong. 
So, Paul Smith can tip the balance our way. He has a chance but how does he go about beating Arthur Abraham?
Glenn says:  He has to stick to a gameplan and just box. If he stands there and tries to fight with Abraham he will come unstuck. But what makes it really hard for him is we know fighting in Germany - like Italy in the past - means you have to knock someone out to win. I think boxing is his best bet but even if it goes the distance he has to be so far ahead, unequivocally. Abraham is past his best and hasn't knocked anyone out for over three years and is nowhere near as good as he was at middleweight. 
Darren says: I think there's no secret here and even Paul has been open with the plan: to box. Look at Carl Froch, he is a big puncher and a bigger guy, yet even he stuck to his boxing and that was the right thing to do. Paul's got to work round the centre of the ring, not have his back to the ropes because he'll have nowhere to go and Abraham will unload. He can let Abraham have the centre but work around it as if there was a smaller ring around him - and use the jab. And he has got to set the pace. If he's ahead at the halfway stage Abraham is going to start to worry, come pouring forward and he will be putty in his hands.
And finally... win, lose or draw, was it a good place to have an after-fight party?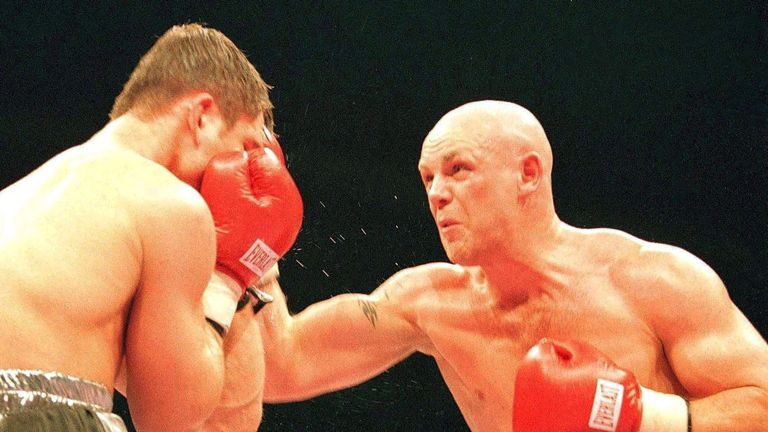 Glenn says: It was amazing, went on until 2-3 am. But I always had this dream or vision of walking into the after-fight party - where there was 87 of my friends and family - with my wife, my kids and my WBC belt around my waist. Well I got a message from my mum after I got back to the hotel and all I wanted was to go and see my kids and the wife, so I could see everybody celebrating. My mother-in-law was baby-sitting the kids, I woke them up and was ecstatic so see them. I picked them up, walked out of the room, down the corridor and got in the lift with my wife, my two kids and that belt around my waist. It went down, the doors opened and there was a huge 'hooray!' I'd had that dream for months and it happened. I will take that to the grave. Dreams can come true.
Darren says: I'd imagine it's a good place but I didn't have much to celebrate. But then again, my lot came home happy with a smile on their faces after it. I am not sure why, but it looked like a good place...

Watch Abraham v Smith live from Germany, from 8.30pm, Saturday, Sky Sports 2.