It was another intriguing weekend of boxing with Ward shining, Broner slumping and Lemieux achieving a dream. What did we learn?
We saw Shawn Porter outpoint Adrien Broner in a clash of styles in Las Vegas, Andre Ward return in some style against Paul Smith and David Lemieux become a world champion in his hometown of Montreal.
Here are five points to take from the weekend...
Andre Ward has still got it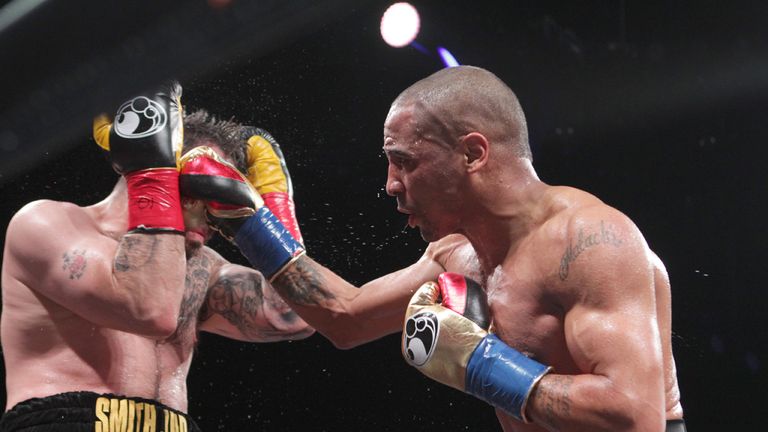 Not many predicted he would have lost it, but the manner in which Ward dismantled Paul Smith after 19 months off provided an emphatic reminder of why he is regarded as one of the best boxers in the world.
Smith travelled to Ward's hometown of Oakland and struggled with water retention and consequent weight issues. twice missing the catchweight limit. Ward made clear his disappointment with the situation but it was in the ring that he really expressed himself.
He was characteristically patient in the early stages, feeling Smith out with a textbook sharp jab and by the middle rounds, he was adding stinging right crosses that were piercing the tight guard of the visitor.
Smith had little chance to get his own punches off and when he did finally connect with a crashing right hand, Ward shrugged it off immediately and upped the tempo, breaking Smith's nose for the first time in the Liverpudlian's career and prompting Joe Gallagher to throw in the towel in the ninth.
There's Carl Froch, James DeGale and even the possibility of Gennady Golovkin stepping up to super-middleweight but for now, the still-unbeaten Ward has erased any doubt over who the top dog of the division is.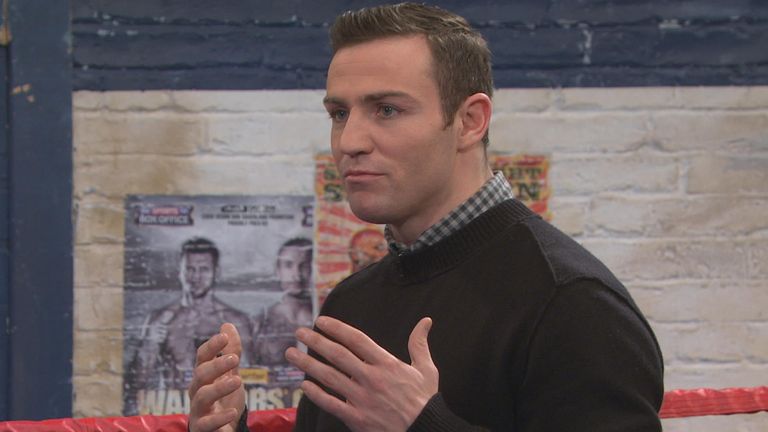 What makes him so effective is that he takes away what you're doing. If you open up, he'll hit you with a counter. You're reluctant to throw so the next thing you know, you're dancing to his beat.
Broner isn't as good as he claims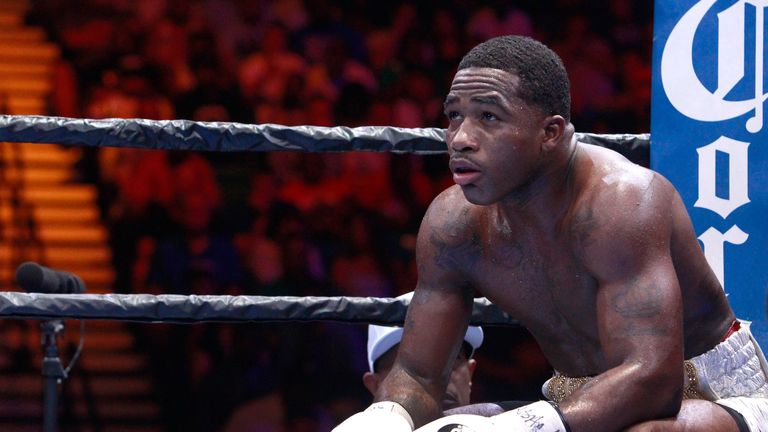 He talked the talk. A lot. But when it came to fight time, Adrien Broner was curiously passive throughout his unanimous points defeat to Shawn Porter under the bright lights of the MGM Grand, Las Vegas.
'The Problem' showed flashes of the natural boxing talent that led to him being billed as 'the new Mayweather' earlier in his career, but also too many flashes of the vulnerability that saw him suffer his first career defeat to Marcos Maidana in December 2013.
Porter did what he always does - hustle. Despite having to shed another three pounds to make a 144 catchweight, 'Showtime' dictated the pace of the fight and was able to maul Broner, overwhelming him with sheer enthusiasm - winning the fight by 10 rounds, according to one judge.
Even after the fight, Broner's braggadocio hadn't deserted him (when asked if he would take Porter to dinner, he said he'd 'take his girl out too'), but the 25-year-old now seems unlikely to forge a meaningful career against true welterweights and may have to step back down.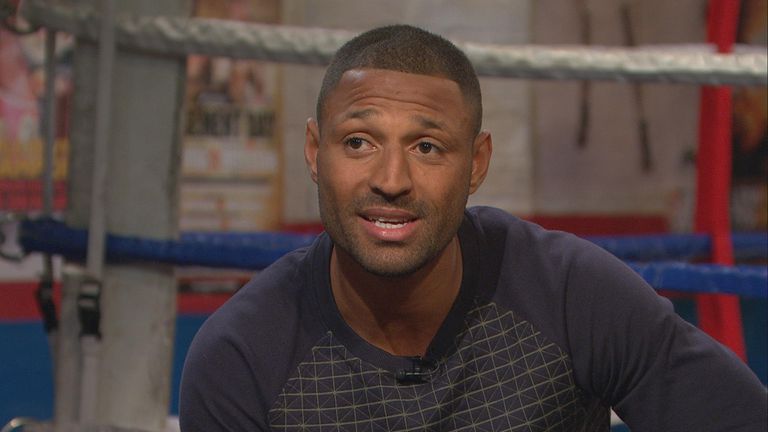 He talks a fight about what he's going to do but he didn't come to fight. He said he was going to beat him and his Dad on the same night but he didn't live up to it. It's about performing.
David Lemieux really likes to fight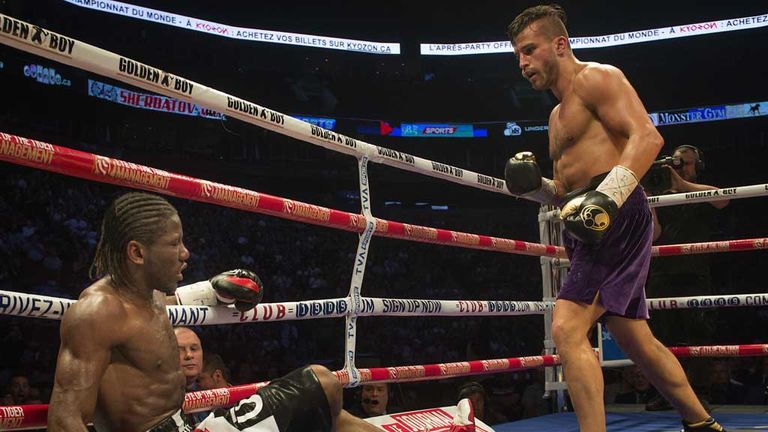 With the vacant IBF middleweight title on the line, Lemieux claimed he would 'do it all for Montreal' and he made good on his promise in front of his home fans, scoring an entertaining unanimous decision over Hassan N'Dam N'Jikam to take the belt.
There was action right from the off as Lemieux immediately began following up the jab with ambitious right hooks. N'Dam, no shrinking violet himself, answered back by using his superior height and reach to connect with some power shots of his own.
Lemieux turned up the heat again at the start of the second, pinning N'Dam against the ropes and prompting the Cameroon-born fighter to rugby tackle him in a desperate bid to halt the flurry. By the end of the session, N'Dam had been dropped by a huge left and was still unsteady on his feet.
The visitor was on the canvas three more times in the fight and Lemieux went on to score a wide points victory, sending out a message to the division in the process. He's clearly a puncher - before N'Dam he had stopped 31 of his 35 opponents.
With Gennady Golovkin threatening to move up to super-middlweight, Billy Joe Saunders challenging Andy Lee for his WBO title and WBC champion Miguel Cotto also in the mix, there are now some great fights in the offing at middleweight with Lemieux (34-2-0-KO31) suddenly looking a major player.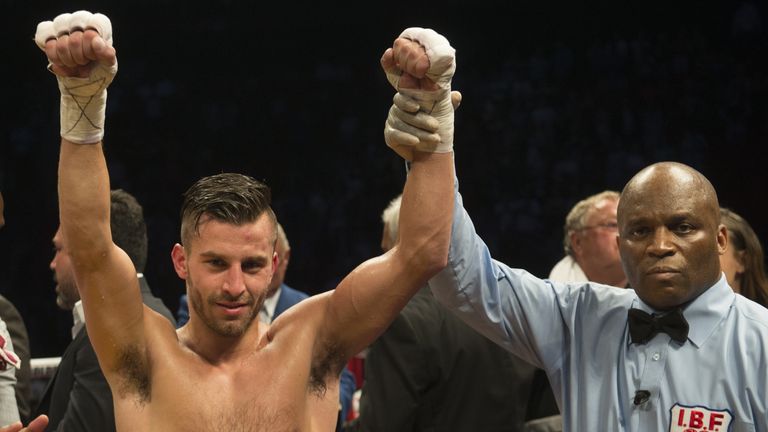 I don't know how he kept getting up. It was like, what's wrong with you?
Khan is unlikely to get Mayweather now
Last week, Keith Thurman said he and Kell Brook are both more deserving of a shot at Floyd Mayweather than Amir Khan.
Over the weekend, Brook echoed that statement, highlighting the fact that both are unbeaten and are fully-fledged welterweights.
Thirdly, Floyd Mayweather threw two new - and pretty unexpected - names into the mix when he was pressed on the identity of his next opponent. Karim Mayfield and Andre Berto.
Mayfield and Berto aren't exactly names that jump out at you when it comes to potential opponents for the unbeaten 'Money' - Mayfield was beaten twice in 2014 and Berto has lost three of his last six.
With Mayweather insistent he will quit the sport after one more fight, the three developments don't bode well for Khan's chances of securing his dream fight and he may now be forced to take a domestic showdown with IBF champion Brook.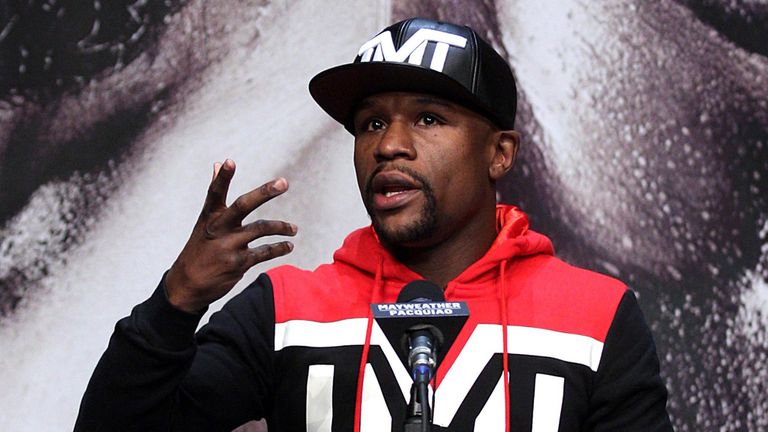 There are two names out there that I'm going to fight. I'm either going to fight Karim Mayfield or Andre Berto in September.
Errol Spence Jr is a rising star in the welterweight galaxy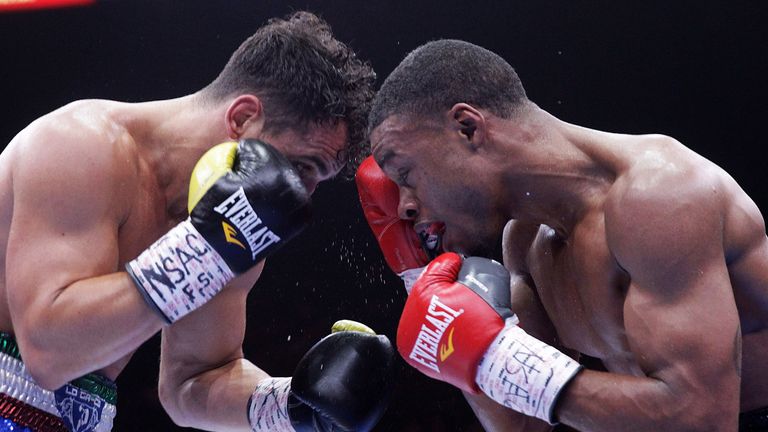 The whispers about the young Texan (17-0-0-KO14) are becoming shouts now.
Spence has been touted as the number one prospect in boxing recently and he did nothing to damage his reputation on the undercard of Broner v Porter on Saturday night with a clinical stoppage of Phil Lo Greco.
Lo Greco was a late replacement for Roberto Garcia but the Canadian certainly came to fight, piling the pressure on Spence with some aggressive work close in. Spence rode the storm with ease and won the first round on all three scorecards via some slick countering.
His southpaw skills were increasingly evident in the second and by the third, Lo Greco was sustaining some heavy blows - especially from Spence's merciless left hand. Referee Robert Byrd had seen enough midway through one barrage and Spence had sent out another warning to the big names.
Everyone is chasing Floyd Mayweather at the moment and nobody will be queuing up to take on Spence. For his part, the 25-year-old joked about facing 'Money' himself before admitting he'd like a shot at WBA champion Keith Thurman.
He's not yet a big name and would be a petrifying risk to take. You get the impression, though, that there's only so long they can keep him off the big stage.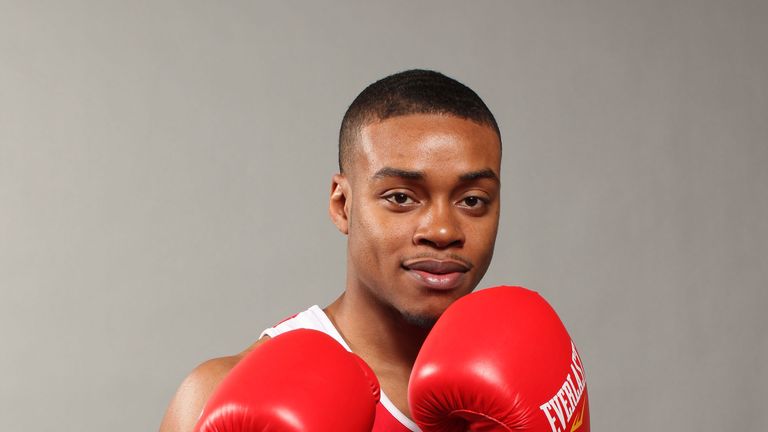 Hopefully 147-pounders took notice and hopefully in September I can fight Floyd ... err, Keith Thurman.