Two for the money
Wayne McCullough believes Floyd Mayweather Jr is using Devon Alexander as bait for Robert Guerrero.
Last Updated: 15/02/13 11:13am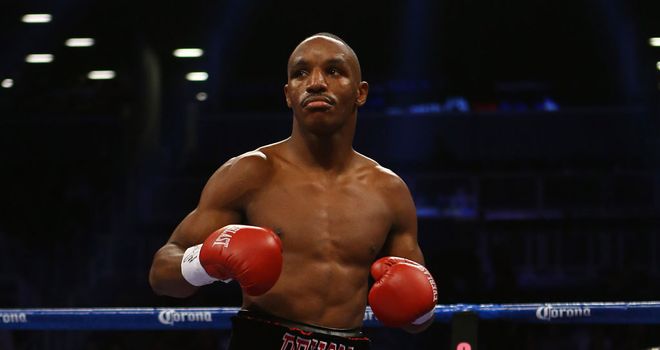 British welterweight Kell Brook recently received the disappointing news that his chance of winning a world title has put on hold yet again - Devon Alexander delaying their fight due to an injury.
This is the second time this bout has been put back. Nevertheless, Brook remains the mandatory challenger for Alexander's IBF welterweight belt so he will get his shot at the belt.
On February 5, Floyd Mayweather Jr tweeted: "The negotiations for my fight are almost done. The front runner is IBF champion Devon Alexander. It'd be a unification bout at welterweight."
Robert Guerrero had been the name previously mentioned as Mayweather's next opponent, so maybe throwing Alexander's name out there is just a ploy to get Guerrero to sign a contract.
If Alexander did fight Mayweather, the IBF would have to strip him of his belt unless they got permission from Brook and paid him to step aside.
Guerrero had been offered $2.5m to fight Mayweather but apparently wanted $4m so maybe Alexander's name was brought in to let Guerrero know that they will go in a different direction if he didn't accept the $2.5m, which is a lot of money.
Guerrero is a good fighter and this could be his biggest purse to date so why not just take it? We all know how much money Mayweather can generate through his drawing power, and Guerrero should look at the big payday he was offered rather than the money he thinks he should get.
January 11 was the original date for Brook v Alexander but Brook had to pull out because he hurt his ankle. Then, prior to the rescheduled February 23 fight, Alexander hurt his bicep in training. So both guys had been injured. It could just be unfortunate that the fight has been called off twice and maybe eventually it will go ahead.
All this being said, Brook deserves to get to fight for the vacant belt if Alexander fights Mayweather and the IBF decide to strip him.
Maybe Amir Khan v Brook could be made for the IBF title. Mysteriously, Khan is now ranked in the number two spot by the WBC even though he has never fought at welterweight.
This would be a great British match up as well as a big draw.