Boxing Expert & Columnist
David Haye can battle back to fitness one more time after latest injury blow, says Johnny Nelson
Last Updated: 23/11/17 10:10am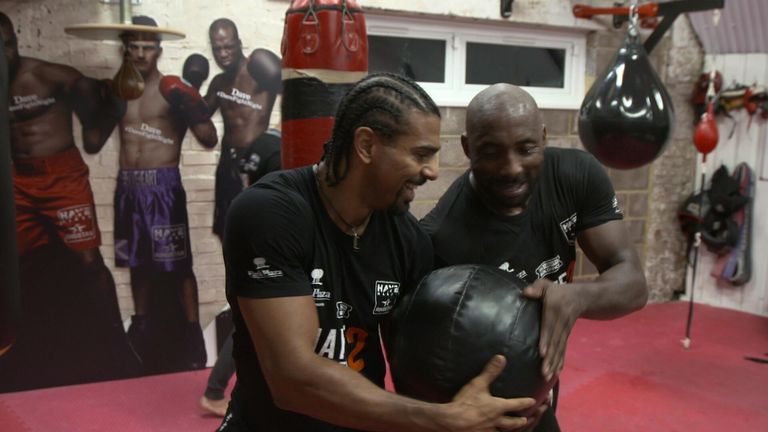 Johnny Nelson trained alongside David Haye, just days before his latest injury setback, and the Sky Sports expert is hopeful the rematch with Tony Bellew can still happen.
I was in David Haye's gym last week and I was impressed on every level. Physically he looked the part, was down in weight, and I thought 'this is going to be a good fight'.
How David spoke, he was very honest. He said: "I looked at that fight with Tony Bellew, and I did not recognise me." David even said that if he didn't beat Tony and look his usual self, then he would pack it in. Physically and mentally, he seemed in a good place.
I'm sorry is all I can say! I was ready to go ahead with this fight regardless of my teams wishes but I always show up and get in and give it everything. I will sit down with @eddiehearn soon and will now use this time wisely with my family and get over the loss of our brother 💔

— Tony Bellew (@TonyBellew) November 20, 2017
When I heard about the injury, I'll admit I was shocked. How many times can one fighter have so many freak accidents in preparation for a fight? David is the kind of fighter who throws himself in, lock, stock, and barrel when he's prepping for a fight. It's terrible luck and I feel for him, and Tony as well. Both had committed a hell of a lot of time and made sacrifices for what would have been the perfect way to end the year.
His Achilles was in tip-top shape, I was surprised. We were doing stuff, and I was scared of snapping my own Achilles. He had a movement expert - I think Conor McGregor has got one - and we were doing things to keep him supple on every level. He actually showed me some things that I'm going to start doing. It was hard, it was testing, and that's why he thought it was going to be a hell of a fight. He was fit to the core.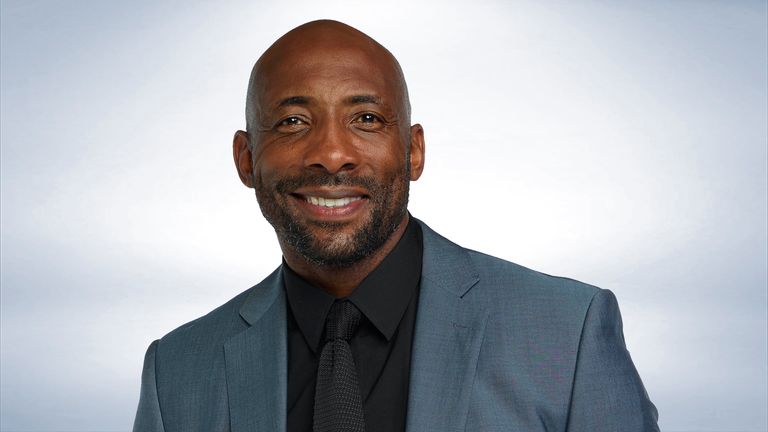 He needs this to turn the public's opinion around, because they are saying 'you've done it again, David'. Realistically where else does he go?
Johnny Nelson
David will be as disappointed as everyone else that this fight has not come off. He needs this to turn the public's opinion around, because they are saying 'you've done it again, David'. Realistically where else does he go? He either packs it in, or puts this Bellew situation to bed. I don't think he wants to pack it in yet. I think the pot of gold at the end of the rainbow is far too big to ignore.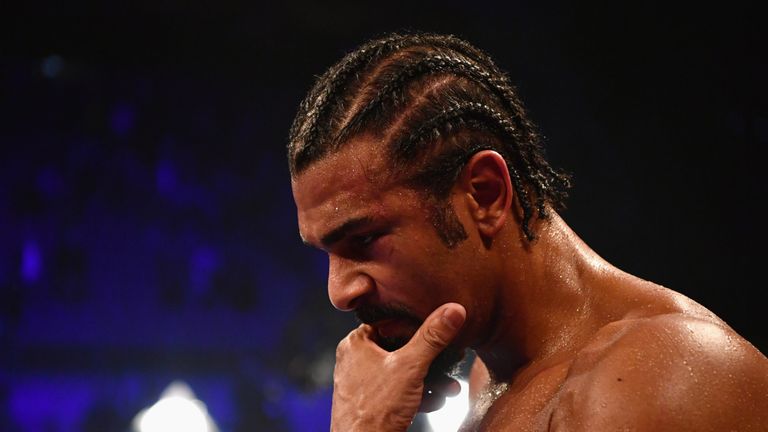 Staying positive, I hope David gets himself back into position, I hope this fight comes off. I think now realistically I can see the fight happening. I couldn't see it happening before Christmas, because I thought Haye's Achilles injury was far too severe. Last week, this week, and the week after would have been the hardest period. This was when injuries were going to occur and that's exactly what happened. I think the postponement gives David's body more time to totally heal.
I don't know how bad the injury is on his bicep, he had an operation on Monday, but I do know it's benefited him more than Tony Bellew.