Boxing Expert & Columnist
Mikkel Kessler has retired, and Johnny Nelson asks whether Carl Froch will follow him out
Best of friends, best of enemies
Last Updated: 03/02/15 2:26pm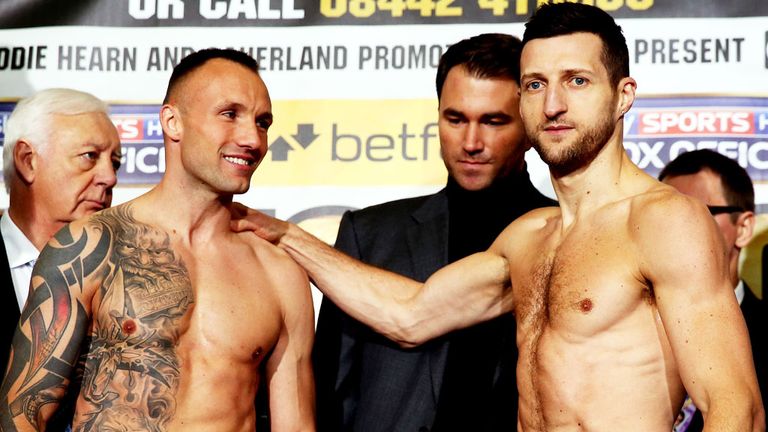 Mikkel Kessler has tweeted his retirement and Johnny Nelson believes his biggest rival Carl Froch will also hang up his gloves...
A sign that you've come to the end is when that edge, motivation and drive isn't there. You have to get out before it kicks you out.
Johnny Nelson
It's about desire and want, and I wouldn't be surprised if we soon hear the same news closer to home.
I personally think we've also seen the last of Carl Froch but I could be wrong. That's just my opinion. When you've achieved as much as Carl has, what else is there?
Kessler was waiting for Froch, for that one big payday. He needed a fight that would put fear in him and that's Froch. If he thinks that's not happening then there's nothing else. We have the same scenario with Carl – he's looking for someone who can give him that edge. He didn't have that edge in the first George Groves fight and we saw what nearly happened. He knows he needs a fight with that edge or he can't motivate himself.
Kessler needed Froch, somebody he thought he could beat but only if he was at his very best.
What happens is, in the morning you start negotiating whether you will go to the gym when you've always woken up and gone straight there. When you roll over in bed instead of going for a jog and think 'I'll leave it today' that's when your desire is going. Kessler is probably at that stage and Carl probably is too.
A sign that you've come to the end is when that edge, motivation and drive isn't there. You have to get out before it kicks you out. 
Kessler has become a father – that can make you hungrier or you just enjoy being with your family. That depends at which stage of your career you become a father, you saw Lennon Lewis only have a child when he retired because he knew the fight game needs everything you've got. You've got to be unbelievably selfish to train and your wife and kids aren't always first in your mind. Slowly but surely your priorities change. 
Defined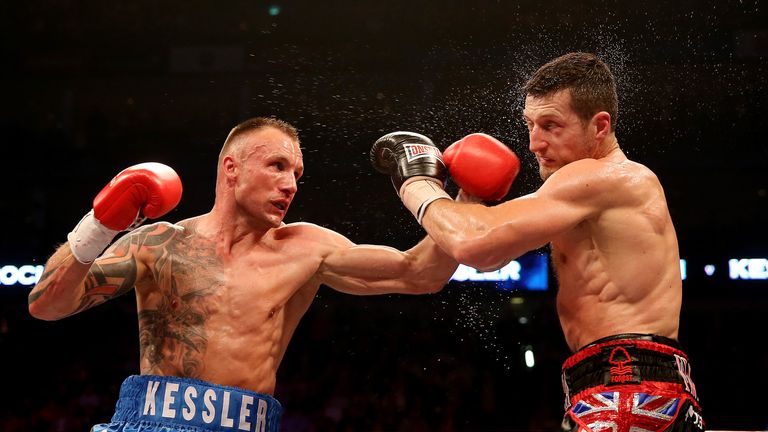 Kessler's fights with Froch will define his career even though he's had another great fights. He's got the curse of Froch all over his career.
Kessler boxed Joe Calzaghe, officially the best fighter in the world because of his record, and that was closer than people remember. It was close against Andre Ward. People shouldn't forget those fights just because of the two against Froch.
I remember the first Kessler v Froch fight. Kessler was for real, very proud, saying 'I'm here to do a job'. The rematch wasn't far behind Froch-Groves II in terms of magnitude. It was a big, big fight. 
You don't want to see former world champions hang around and lose again and again. He's done the right thing in saying 'that's me done'.
He and Carl were very similar and got on well. They were the best of friends which made them the best of enemies. Their interests were the same, they had passion, drive and attitude. Kessler has retired gracefully and because Froch is so similar you could see him doing the same.