Gavin McDonnell claims points win over Jorge Sanchez in Manchester
By Andy Charles
Last Updated: 28/02/16 2:03am
Gavin McDonnell comfortably outpointed Jorge Sanchez to win the WBC Silver super-bantamweight title in Manchester.
McDonnell (15-0-2-KO4) bossed almost the entire fight, which was also an official eliminator for the WBC world title, as the dangerous Panamanian lost his unbeaten record after 15 wins on home soil, appearing to start too quickly and tire rapidly.
Sanchez (15-1-KO9) began the fight on the front foot, but most of his work in the opening round was reckless with a number of punches missing their target by feet as he struggled to overcome a huge difference in reach.
McDonnell continued to work well with his jab in the second, picking off Sanchez as he walked forward, and his lack of defence showed near the end of the round when he was floored by a quick right hand.
The knockdown seemed to make Sanchez come forward even more, but McDonnell continued to frustrate until he was caught by a heavy shot in the third that briefly saw the Yorkshireman's legs buckle.
But that would prove to be one of very few successes for the 25-year-old as McDonnell's defensive work kept him at bay, most of his attacks landing on the Briton's forearms and gloves.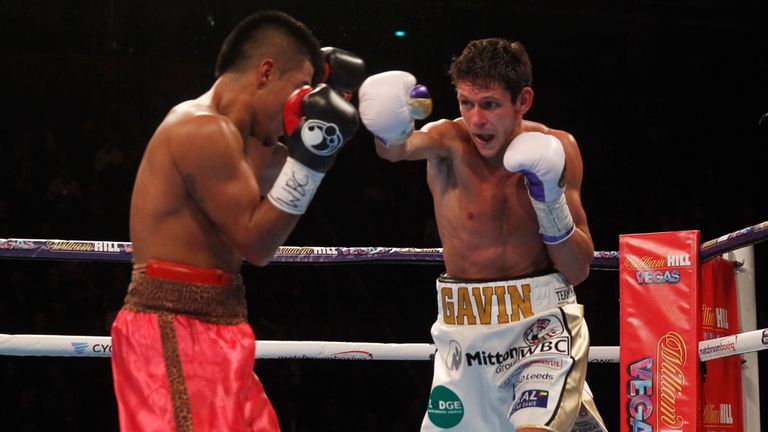 Sanchez began to pay for his torrid early pace in the middle rounds, McDonnell picking him off at will and not having to take too many punches as his opponent continued to miss with regularity.
A lovely counter in the seventh had Sanchez rocking back and, with McDonnell knowing he was well ahead on points, he was able to sit back and allow the Panamanian to flay away, one big right landing but not troubling the home favourite.
Sanchez tried to press forward again in the 12th but McDonnell, who is well used to going the distance, continued to produce the cleaner punches on his way to an 119-108, 118-109, 118-110 decision on the cards.
"It was a good performance," McDonnell said moments after the decision. "You could tell he had a bit of a dig. I expected him to tire a little because he had only done the eight rounds before.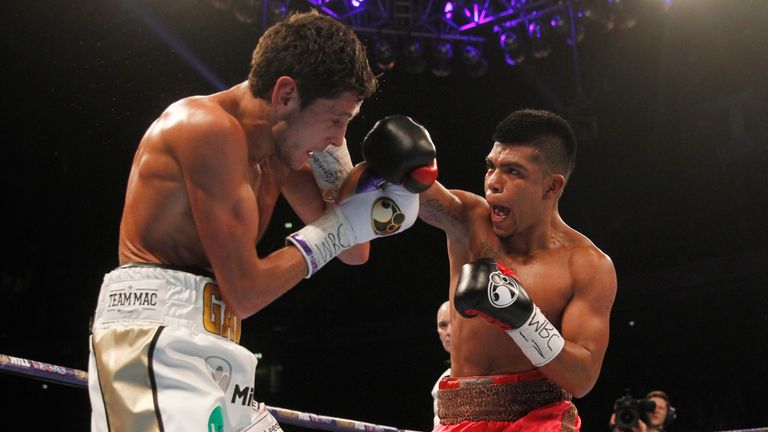 "Credit to him, he was in there for 12 rounds and he gave me a good fight. As I was in there, I knew I was beating him and they were telling me not to get reckless because I could feel he had a little bit of power and one punch can change a fight, so why take the risk?
"It's snowballed for me and it just keeps getting better. I fought in the Sheffield Arena a couple of times in front of 9,000 but there was 5 or 6,000 there for the weigh-in yesterday, and now I am in front of this packed arena."
O'Donnell's next challenge could be a world title fight, and he is desperate to match brother Jamie, who is the current WBA bantamweight champion.
"Hopefully this year we can go out and get a world title. I won't stop until I outdo him - there is no way I am retiring as No 2," he added.