Carl Frampton will have plenty of potential opponents to pick from after he defeated Scott Quigg on points in Manchester.
The Belfast man now holds the IBF and WBA super-bantamweight titles after a split decision win over his domestic rival.
But will Frampton offer a Quigg a rematch after a closely contested battle or will he seek out another foe? Here are five possible opponents...
Guillermo Rigondeaux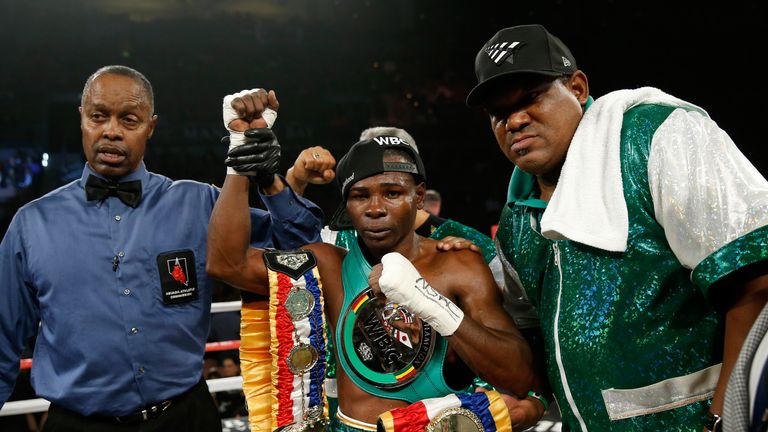 Rigondeaux was relieved of his WBA belt ahead of Frampton-Quigg, with the Bury man promoted to 'super' champion, but the organisation ordered the winner to face the classy Cuban.
He clearly kept a close eye on his two rivals, tweeting his thoughts on the fight, and Rigondeaux will build his profile when he battles Jazza Dickens in Liverpool next month.
Frampton has expressed his willingness to test his skills against the two-time Olympic gold medallist and Sky Sports' Glenn McCrory believes Rigondeaux has shown vulnerabilities.
"Now he moves on to rule the world. Hopefully Rigondeaux is his next step, get rid of him and then it's come on all challengers," said McCrory.
"I've seen [Rigondeaux] on the floor before and if you get him at the right time like Hatton got Tszyu, then that would be a great name for Frampton."
Shingo Wake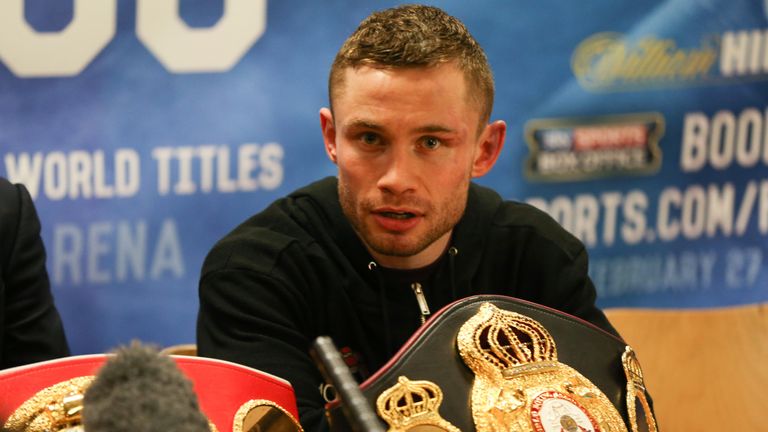 Frampton appears set to lose one of his newly acquired belts, in similar circumstances to Tyson Fury, as the IBF have ordered him to defend their belt against mandatory challenger Shingo Wake.
The Japanese fighter has earned the next shot, despite his ordinary record, and this bout would do little to build Frampton's growing reputation.
But Frampton fought hard for his IBF belt and would pack out a venue back in Belfast if he stages a triumphant homecoming bout against Wake. 
Leo Santa Cruz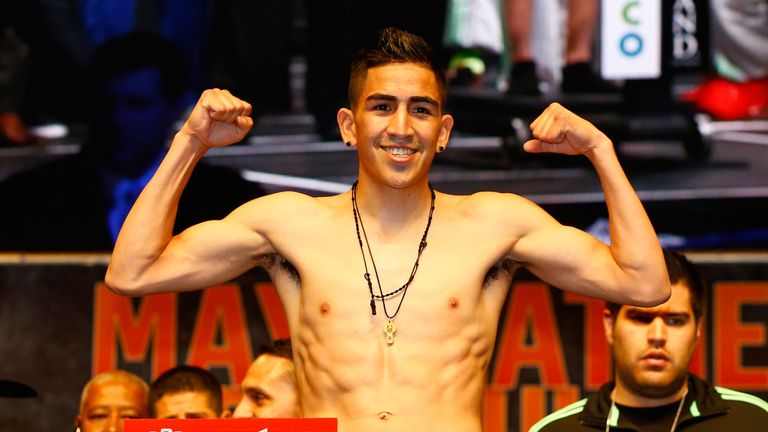 Santa Cruz, who successfully defended his WBA featherweight title against former Frampton victim Kiko Martinez on Saturday night, is the obvious choice for a lucrative fight in America.
The Californian is a three-weight world champion and although he campaigns at featherweight, Santa Cruz has suggested this week that he wanted either Frampton or Quigg.
Frampton has spoken about a step-up in weight and a fight with Santa Cruz would boost his profile in the profitable US market.
Lee Selby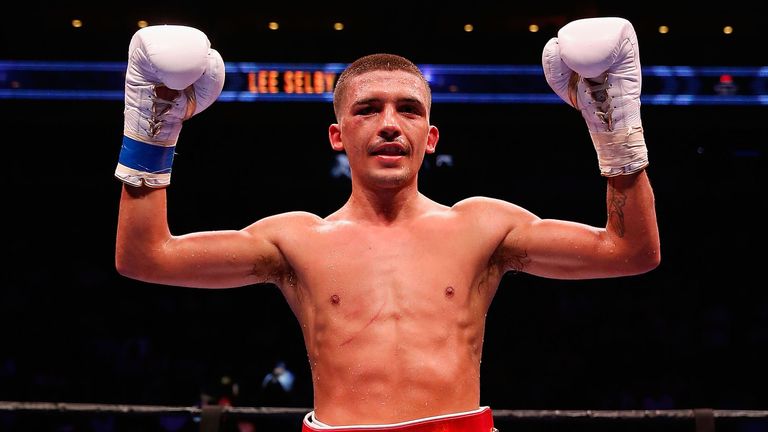 As Frampton reflected on his future plans, he included the Welshman in his two-man list of possible featherweight foes.
IBF champion Selby is also backed by the influential American advisor Al Haymon, who helped Frampton to make his Stateside debut and the pair could even meet in a US venue.
But another domestic battle on British soil could make more financial sense and the Northern Irishman would welcome a showdown with Selby.
He said: "I'm happy to stay at super-bantamweight but if a big fight comes calling up at featherweight - Leo Santa Cruz, Lee Selby or any of these guys, I'm ready for it."
Scott Quigg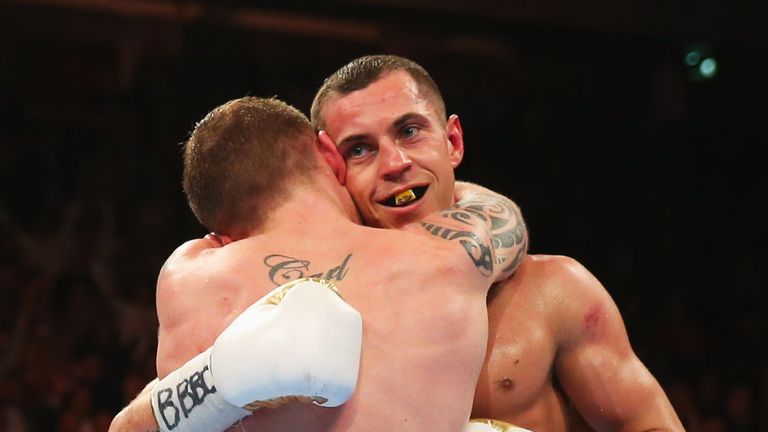 Just moments after the verdict was announced, both fighters left the door open for a rematch as Quigg felt he edged the contest with his late aggression, while even the triumphant Frampton admitted the closeness of the fight.
Quigg seemed to concede the tight early rounds while throwing punches sparingly behind a watchful high guard.
But he clearly troubled Frampton with a ferocious assault in the closing rounds, particularly in the 11th when a hook scattered his foe's defences.
Quigg could well ask himself how Frampton would have fared if this brutal attack had been staged a few rounds earlier and the winner insists he would consider a rematch.
"Of course. We have a great rivalry and it was a good fight in the end," said Frampton. "The first half maybe wasn't good but of course we can do it again."