Commonwealth Games: Medals for England's Natalie Blake and Ali Jawad in powerlifting
Last Updated: 02/08/14 10:20pm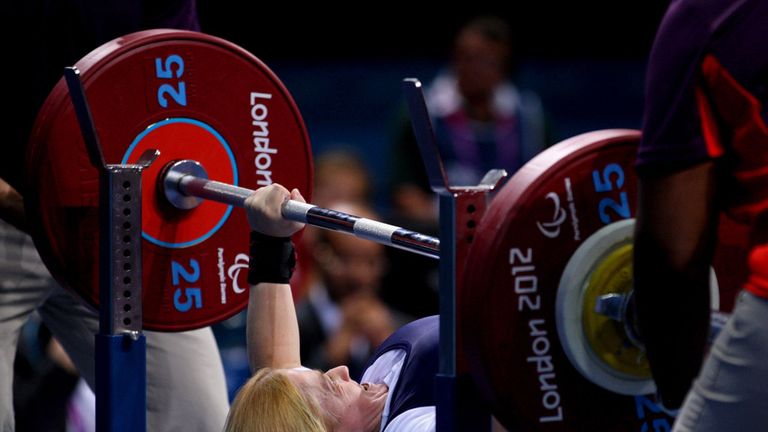 England secured two Commonwealth Games medals in the powerlifting on Saturday as Natalie Blake took a silver and IPC world champion Ali Jawad a bronze.
Blake was a morning winner in the women's lightweight competition, while Jawad was successful in the men's equivalent in the afternoon.
Thirty-one-year-old Blake, who suffers from spina bifida, lifted 95kg for an overall score of 100.2, finishing second to Nigerian Esther Oyema who raised a bar of 126kg for a new world record.
Blake's medal was England's first in the para-sport and gave her personal redemption after withdrawing from London 2012 because of a head injury.
"It was a bit scary for me competing on a big stage after bombing out of London, but I feel back to form and felt comfortable," she said. "I wasn't expecting silver. I was just hoping to get three good lifts and see what happened."
While she was celebrating silver, Lebanon-born Jawad cartwheeled off the bench - despite having only stumps for legs - in delight at his score of 209.4.
He lifted a world record of 194kg but the weighting of the scoring system ensured the Leeds native took third. The 24-year-old finished behind the Nigerian pair of Rolland Ezuruike and Paul Kehinde and the medal also gave him some closure from London, where he was set to finish on the podium until his final lift was deemed a foul.
J