Cricket Expert & Columnist
Bob Willis gives his England ratings after Bangladesh Test series draw
Last Updated: 31/10/16 12:20pm
England's two-match Test series in Bangladesh ended with the ignominy of a 108-run defeat in the second Test to tie the series, collapsing from 100-0 to 164 all out. 
Bob Willis comes in off his long run-up to dish out his verdict on England's failures from the series, and the success stories like Ben Stokes.
Read on to see how Bob rated the England players...
Alastair Cook - 6/10
89 runs @ 22.25 - one fifty
Had lots of difficulty skippering the side with very little control from his spin bowlers. He had a couple of worthwhile knocks, in particular his half century in the second innings in Dhaka, but generally below par with the bat.
Ben Duckett - 6/10
92 runs @ 23.00 - one fifty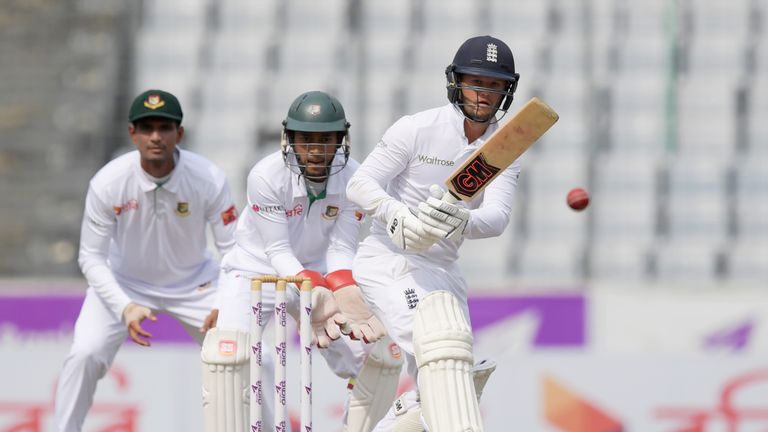 There's definitely some promise there, but it was a very difficult start to Duckett's Test match career. I'd have had him in the middle order rather than opening the batting. Showed his natural attacking instincts in the second innings in Dhaka, after three low scores.
Joe Root - 5/10
98 runs @ 24.50 - one fifty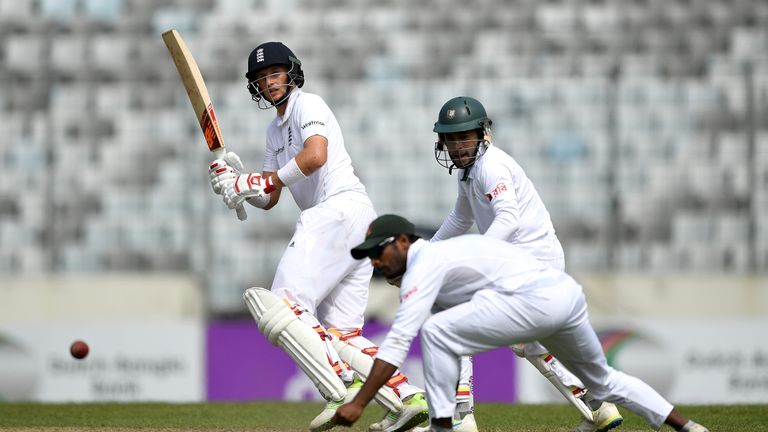 Looked one of the most comfortable players against the spinners, but he got trapped on the back foot once too often, and got lulled into sweeping by the Bangladesh spinners. He didn't get the big score that England were looking for from him. A poor series by his high standards.
Gary Ballance - 3/10
24 runs @ 6.00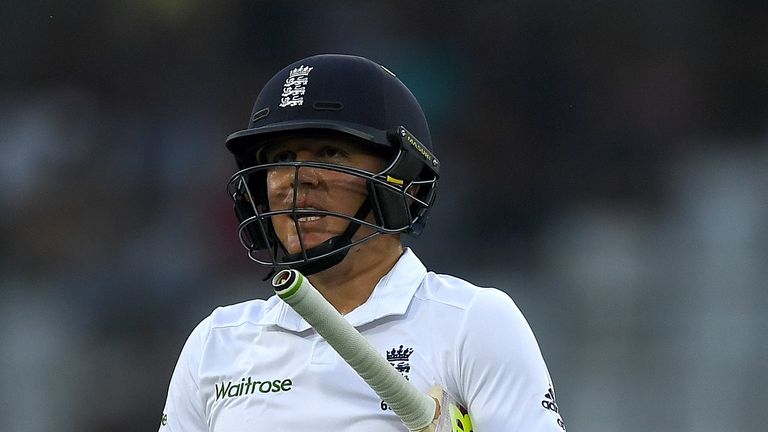 I'm not sure why he was picked for the tour. He was added to the list of England left-handers that struggled against the young offspinner, Mehedi Hasan, with his second innings dismissal in Dhaka a real shocker. Surely he will now have a break from Test match cricket and England will go in another direction at that No 4 slot.
Moeen Ali - 6/10
92 runs @ 23.00 - one fifty
11 wickets @ 22.90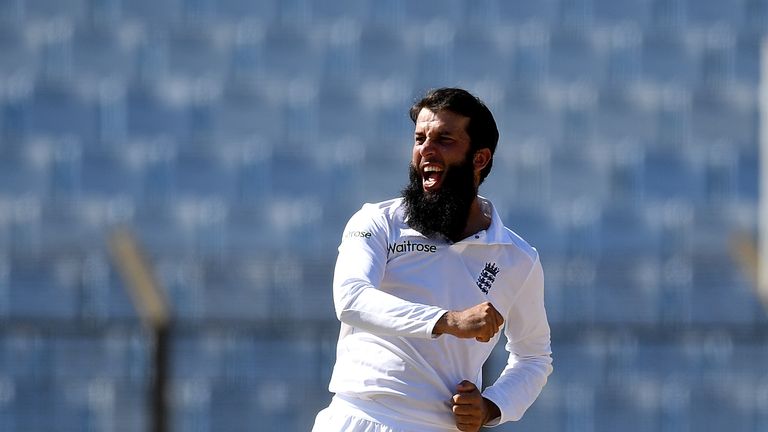 Moeen still proves to be a bit of an enigma, but he is clearly still a very valuable player for England. He spins the ball more than any of the other of the English quartet of spinners on the tour and he continues to contribute with the bat, so much so that England have shoved him up to No 5.
Ben Stokes - 7/10
128 runs @ 32.00 - one fifty
11 wickets @ 10.09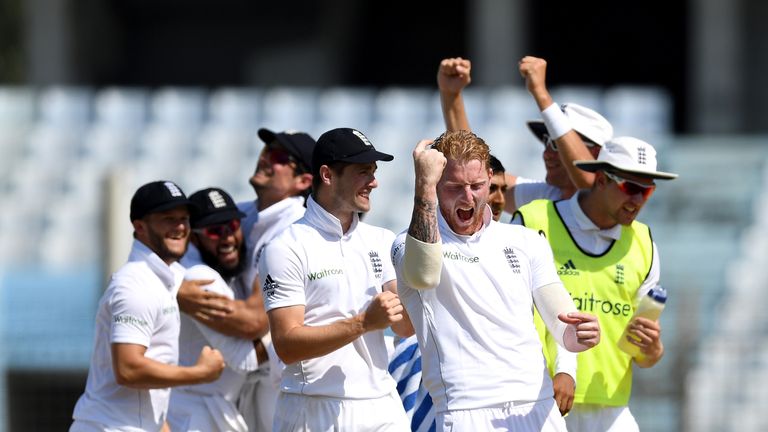 He didn't get any runs in a major way in the Dhaka Test, but Stokes showed us in Chittagong what a tremendous all-round prospect he is. He was very reliable with the ball when Cook wanted some containment which the other bowlers couldn't provide.
Jonny Bairstow - 7/10
126 runs @ 31.50 - one fifty
7 catches, 1 stumping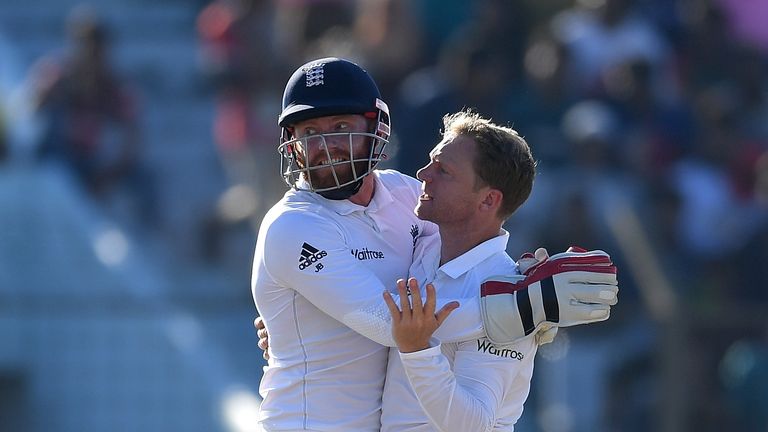 On some very difficult pitches, Bairstow kept wicket remarkably well. And when he played fully forward or fully back, with a straight bat, he looked as good as any England batsman against spin. But he got back to his old ways of playing across the line which cost him his wicket a couple of times.
Chris Woakes - 6/10
3 wickets @ 23.00
110 runs @ 55.00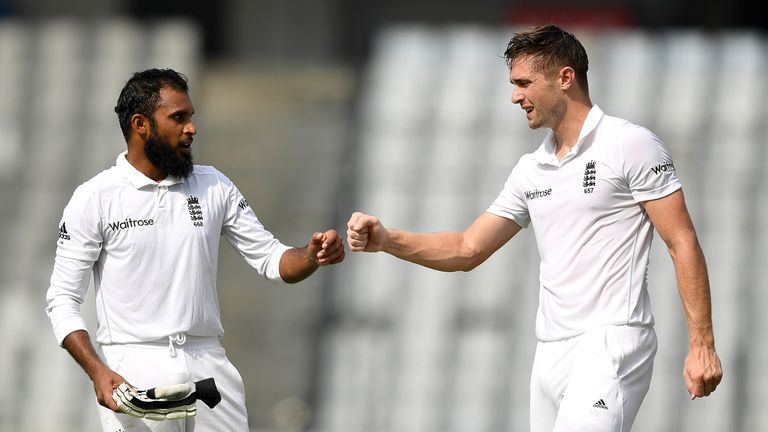 Didn't get much work in the Dhaka Test with the ball, but obviously with the bat his 99-run partnership with Adil Rashid in the first innings was very valuable. He looks composed against spin, and I'm sure he'll have an important part to play in India, though I'm disappointed he didn't manage to find any natural swing with the new ball on this tour.
Zafar Ansari - 5/10
2 wickets @ 56.00
13 runs @ 6.50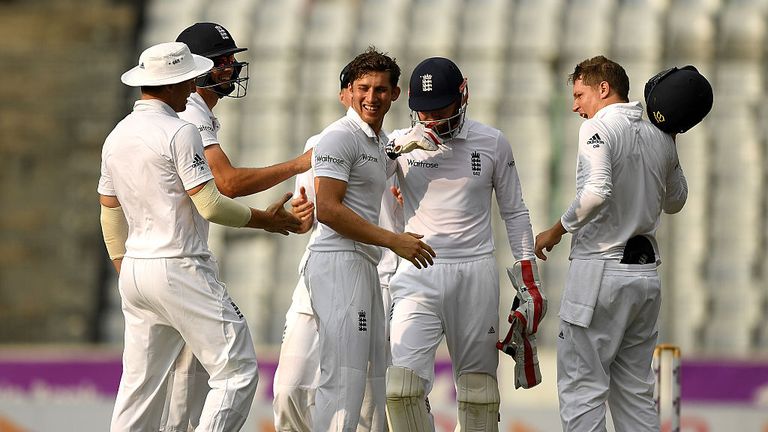 Suffered from a nightmare start, with echoes of Simon Kerrigan's Test debut against Australia at The Oval in 2013. He bowled much better in the Bangladesh second innings and was perhaps unlucky not to end up with a five wicket haul considering the dropped catches off his bowling. I think there is more to come from him.
Adil Rashid - 4/10
7 wickets @ 29.85
79 runs @ 26.33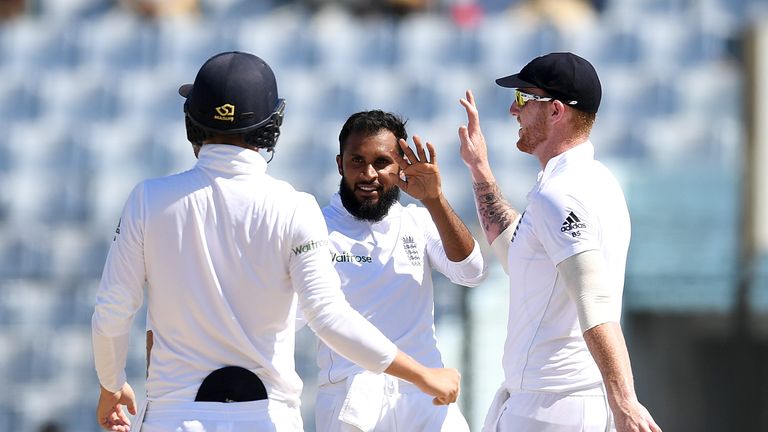 I'm afraid Rashid doesn't give Cook enough control. He has to set in-and-out fields, with plenty of boundary scouts out. That doesn't allow for catchers round the bat, and there are simply too many bad balls per over from Rashid. He wouldn't be taking part in the Test matches in India for my money.
Steven Finn - 4/10
0 wickets @ N/A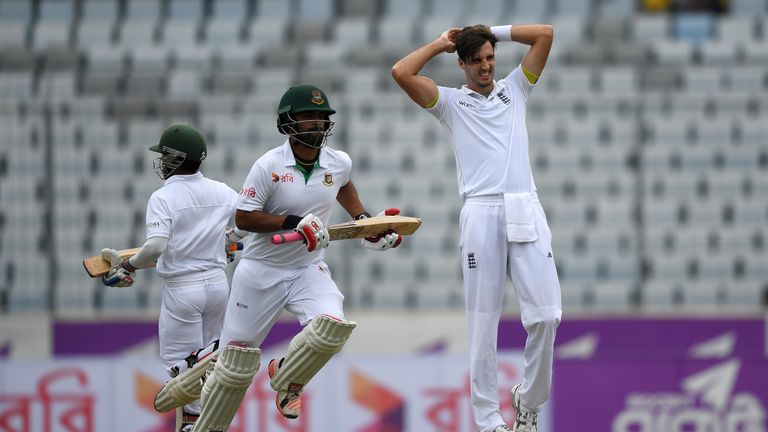 Wicketless in Dhaka after coming into the side in place of the rested Stuart Broad, though I'm not quite sure why. He didn't bowl aggressively enough with the new ball; Stokes showing him how to run in and bowl your heart out on flat pitches.
Stuart Broad - 7/10
2 wickets @ 21.50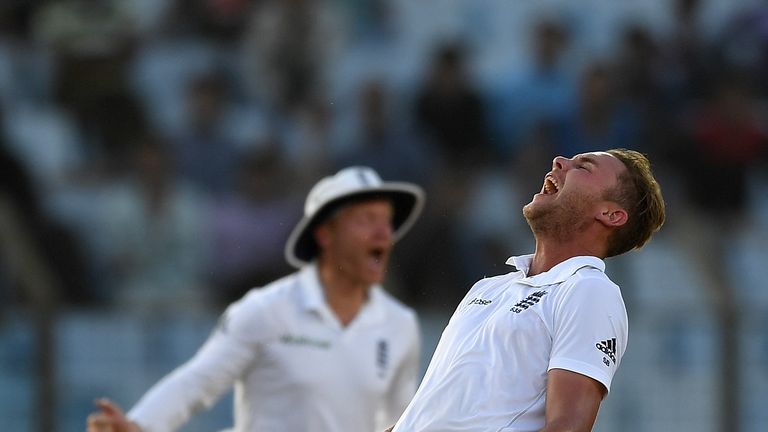 It beggars belief that Broad didn't play his 100th Test match in Dhaka. I don't agree at all with England's rotation policy, you should play your best side at all times in Test cricket. He bowled beautifully in spells in Chittagong.
Gareth Batty - 5/10
4 wickets @ 29.00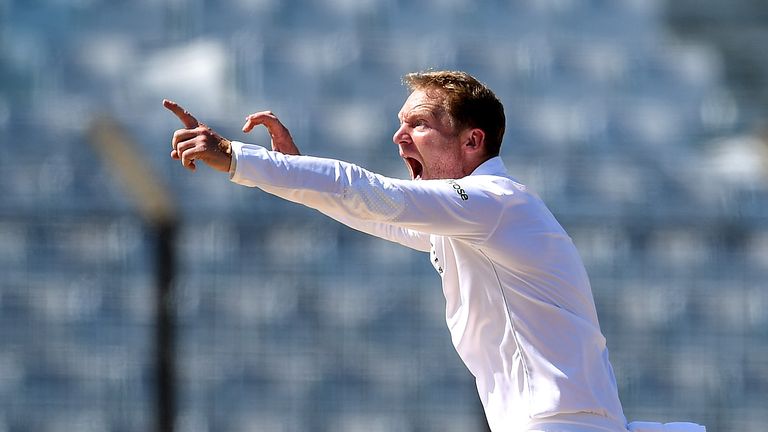 He was obviously very nervous after such a long break from Test cricket, when playing in Chittagong. Again, he didn't give Cook quite the control he was looking for, though he did bowl better as the game went on. But with all his experience, he should have been on the money sooner.