Tom Westley
England Cricketer
England's Tom Westley on day-night Test, beating South Africa and that Jonny Bairstow catch!
Last Updated: 12/08/17 9:31am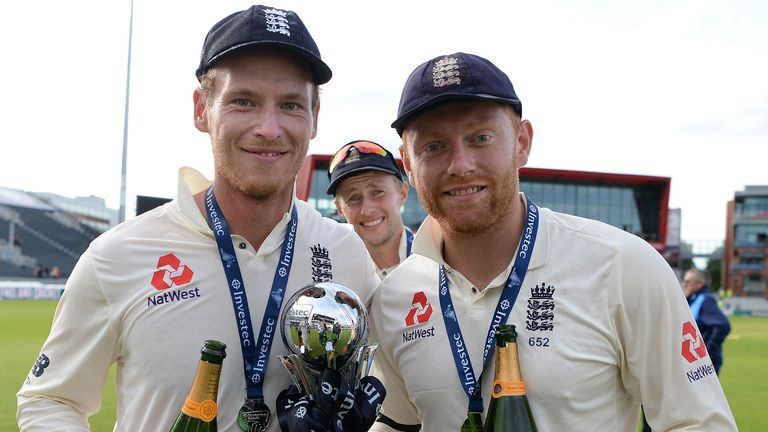 In his first column, Tom Westley reflects on winning the Basil D'Oliveira trophy - including that Jonny Bairstow catch - and the legend that was Doug Insole, plus looks ahead to the first day-night Test in England and the start of the Premier League...
The last two weeks have been unbelievable and full of contrasting emotions, from the highs of experiencing my first Test wins to the low of losing Doug Insole.
Beating South Africa is something I'll always treasure and although I only came in halfway through the series at 1-1, it was very special to sit with the lads and enjoy our success.
After hearing a lot from Cooky about winning with England, it was also very surreal!
The celebrations extended well into Monday evening but after a couple of days off I'm back hitting balls and can't wait to be involved in the first day-night Test in this country.
I've only played two days of day-night cricket before - for Essex against Middlesex - and that was a bit of a non-event because we didn't bat for the first two days and then it rained before I had to leave the match early due to England Lions commitments.
I did bat against a pink ball earlier this winter for England A against Sri Lanka A, but that wasn't a day-nighter, so I'm relishing the challenge.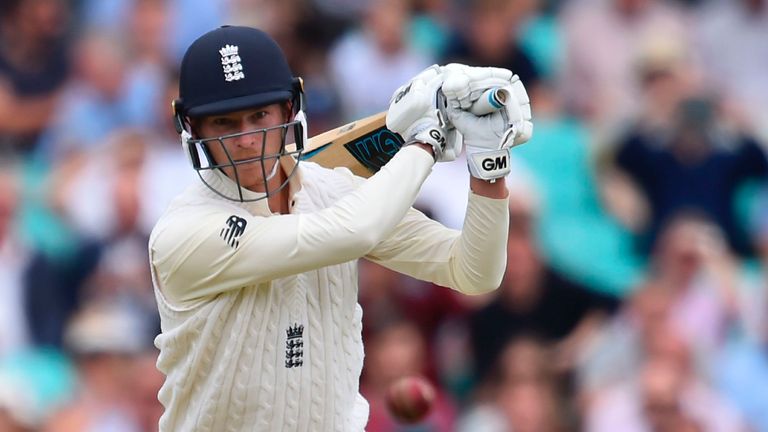 Stepping up to Test cricket has certainly been an eye opener in terms of standard and intensity.
I didn't score as many runs as I would have liked but am taking confidence from getting starts against some high-quality bowlers on pitches that were relatively helpful for them.
Morne Morkel bowled phenomenally through the series and probably didn't get the rewards he deserved. He and Kagiso Rabada, who I've played against before a little in county cricket, are two of the best bowlers that I've faced so with the extra pressures of Test cricket it was a challenging experience.
A few of my four dismissals were quite similar so I'm enjoying honing my game; having got starts, I felt like I could score runs at this level so hopefully with a bit of tinkering I'll be in a good place going forward.
I've had plenty of advice over the last fortnight - not all of it good! There have been a few jokes - mainly from Stokesy and Moeen - suggesting that now I'm in the team, I need to change my entire game-plan and try to hit the ball through the off-side!
I decided instead to listen to Cooky, who I've spent a lot of time with at Essex. We were minding our own business on the balcony when Moeen hit the ball in our direction and Jonny Bairstow leapt up to take the 'catch'.
It was typical Jonny - he realised the cameras were going to be on him so he was up quick as a flash whereas Cooky and myself had the opposite reaction!
We all had a laugh at Rooty mimicking his celebration.
The main thing Cooky said to me was that you can prepare as well as you can but you'll only know how you're going to adapt to Test cricket once you've played for England.
He said 'no-one else can score your runs; you can do all the work, listen to everyone's advice and speak to everyone in the world but at the end of the day, you have to go out there and get them'.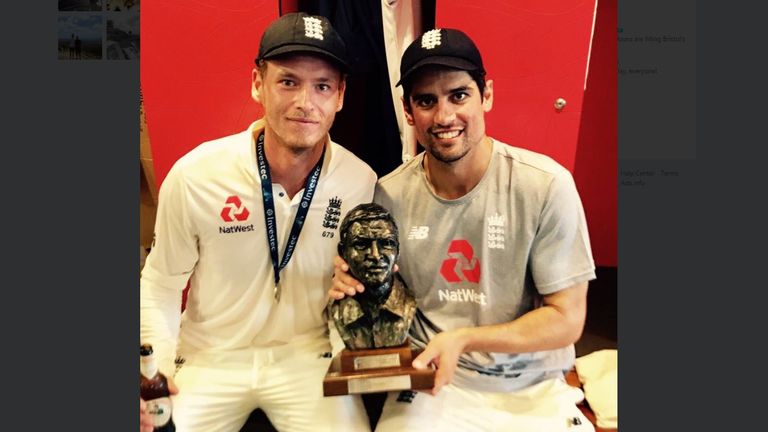 It's also important not to get side-tracked and overload yourself with information about what works for certain people. Ultimately you have to do it yourself and keep the approach that has earned you your England chance so I tried to bat like I would do for Essex.
It was nice to have a few familiar faces around, including Graham Gooch who gave me my England cap, and I was fortunate before the Oval Test to have Anthony McGrath and Matt Walker - two batting coaches that I've worked with closely for the last five years - helping out with the preparations.
During the last Test we received the very sad news of the passing of Doug, who was a very kind and thoughtful man.
We all knew him at Essex as 'Pres', because he was President of the club, and trust me when I say he was Essex through and through.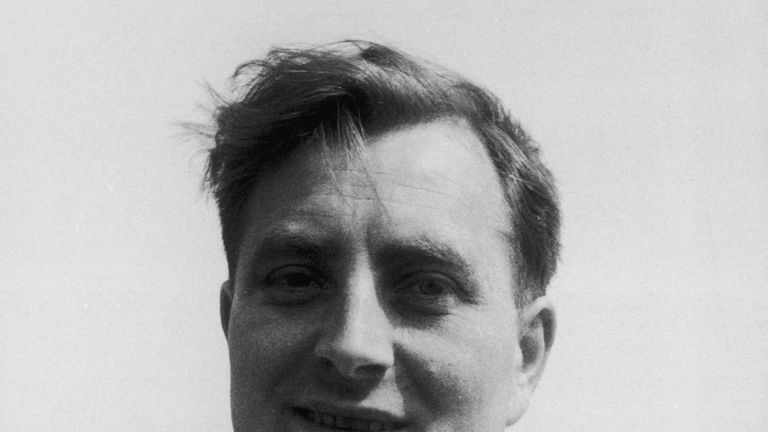 I received a hand-written letter of support from him when news of my England call-up broke and I had another read of it last night and found his words typical of the lovely, warm welcoming man he was.
'Pres' was always one of the first to come up to the changing rooms after we'd had some success to shake everyone's hand, so it was a shocking moment when the news came through on the TV in the changing room. It's so sad he's gone.
Naturally we had the cricket on the TV, so I didn't see Arsenal beat Chelsea on penalties in The Community Shield.
I'm a Gunners fan - perhaps not quite a big a one as Nasser Hussain or Mark Ramprakash - but I am definitely looking forward to the new season although I reckon we'll probably finish fourth or fifth!
The stadium is only a couple of miles down the road and one of my best friends is a season ticket holder, so I regularly go with him.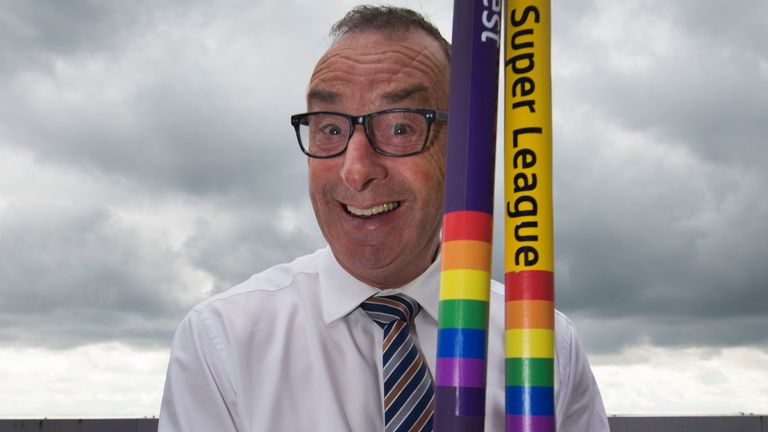 It's been great to see the ECB and Sky Sports team up to support Stonewall's Rainbow Laces campaign and see Rainbow Stumps in use during this week's NatWest T20 Blast and Kia Super League games.
It's a fantastic idea because all sports - including cricket - and all walks of life should be inclusive and accept everyone equally, regardless.
Hopefully these games will help raise awareness and make people feel comfortable about showing their support and speaking out - and if that happens, it's a win-win.
Watch the first Test between England and the West Indies - the first day-night Test in England - live on Sky Sports from 1pm on Sky Sports Cricket on Thursday (first ball 2pm), with over-by-over commentary and in-play video clips on our digital platforms.