Cricket Expert & Columnist
Nasser Hussain on Ashes, England's lack of fast bowlers and orange peel...
Hussain on Alex Hales: "There is no cricketing reason at all why he shouldn't come back in. His form in white-ball cricket over the last year or so has been phenomenal."
Last Updated: 08/12/17 11:32am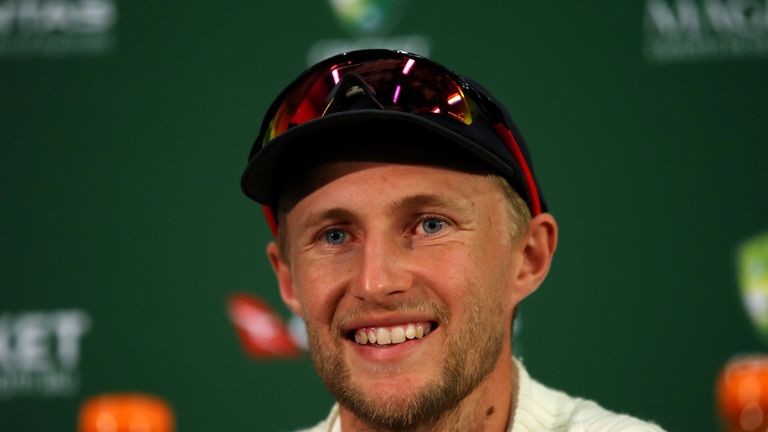 In the latest Hit for Six, Nasser Hussain examines the state of the Ashes series; why England are struggling for quick bowlers; and when an orange was used as a cricket ball…
Joe Root says England are still "massively" in the Ashes - do you agree?
It's a massive uphill task. The last time a team came back from 2-0 down in the Ashes was Don Bradman's Australia in 1936/37, so it doesn't happen a lot and England have now lost seven Tests in a row in Australia. Statistics and history are working against them.
But what else do you expect Root to say with his side in this position? He's not going to say: "That's it, let's pack up and go home", not with the hordes of England fans that are going to fly out to Perth, Melbourne and Sydney. He has to lift his team, he has no choice.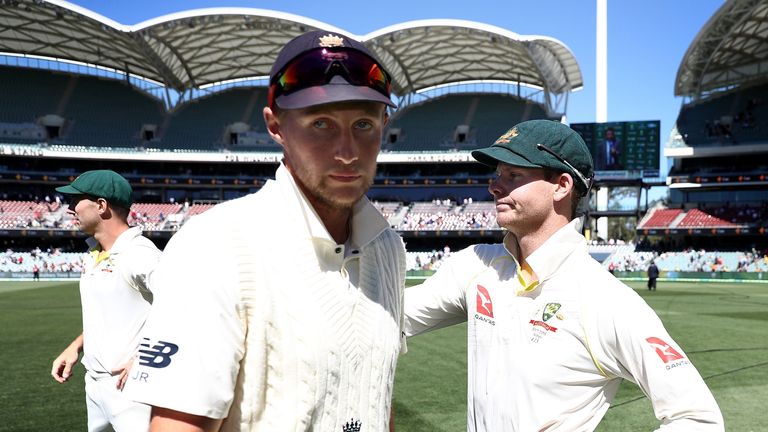 There were crumbs of comfort in Adelaide with the fightback on days three and four - they showed resilience and that they have players with character, having been completely outplayed over the first two days to trail by 215 runs on first innings. Individually, there were some highlights, too.
Craig Overton showed fight with bat, ball and in the field, the ground fielding was good, and James Anderson got the monkey off his back with his first five-wicket haul in Australia, but they needed to bowl better when Root put Australia in and they should never have been 142-7 on that pitch.
Moeen Ali is the only member of the England team beaten in Adelaide who will play in the warm-up match against a Cricket Australia XI this weekend - does that surprise you?
A little bit. I fully understand Anderson, Stuart Broad and Chris Woakes being rested but I would have given Overton another run out and I am surprised the likes of James Vince, Dawid Malan and Mark Stoneman haven't been given a hit.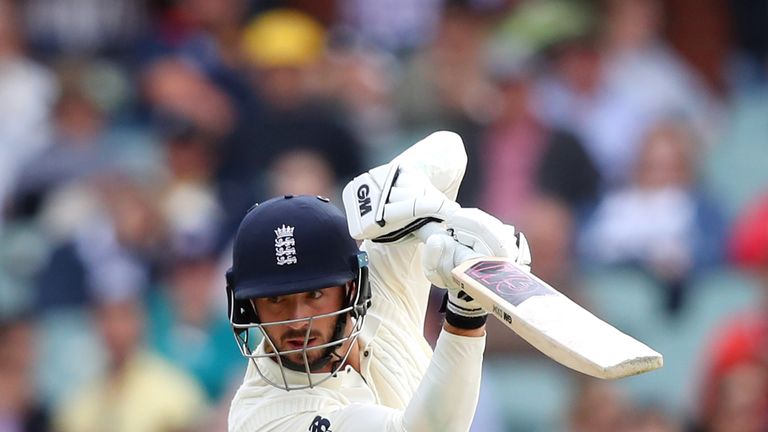 Mason Crane and Jack Leach may play in the warm-up but whatever happens I don't think England will play two spinners at the WACA. Moeen's bowling is a concern, though - he is not getting the dip or revolutions on the ball that Nathan Lyon is getting and I just don't know how fit he is. If anything, what England might need is extra pace.
It will be interesting to see how Mark Wood fares - he has taken wickets and scored runs for the Lions. The question would then be who do you bring him in for? Woakes and Overton were two of the better performers in the Test match and I certainly wouldn't go in with a five-man seam attack. Sometimes you don't even need four.
Where are England's genuinely fast bowlers? There seems to be a shortage…
That's a good question. We spent last winter wondering where our spinners were after they were out-bowled by Ravichandran Ashwin and Ravindra Jadeja and now we are talking about pace because Australia's bowlers are quicker than ours. It is a concern and it is because of conditions.
A few years ago Essex had the pace of Tymal Mills and the slow pace of David Masters and went with Masters because they were playing on green tops. I don't blame Essex because, in county cricket, accuracy and lack of pace gets wickets, just look at how many Darren Stevens picks up for Kent.
The volume of cricket is also an issue - look at the amount of games people like Stuart Meaker have to play week in, week out. It's hard work. You only have to watch Bob Willis putt a ball on a golf tee to see that bowling fast is hard! We need to look after our fast bowlers.
What you don't need is 50 fast bowlers, you need a balanced attack. That's why I always go back to 2005 - if it swung, you had Matthew Hoggard; if there was bounce, you had Steve Harmison; if there was reverse swing, you had Simon Jones and Andrew Flintoff. You need variety - but express pace would be nice!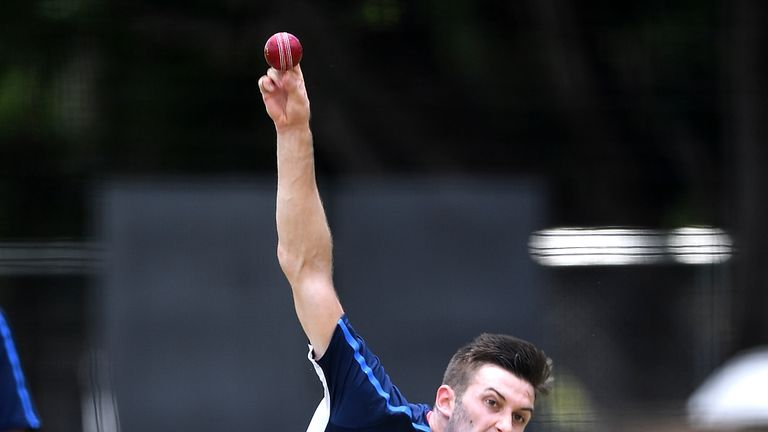 Alex Hales is back in England's ODI squad - should he slot straight back into the team?
He did very well before off-field stuff saw him lose his place. He made an error but has no case to answer as far as the police are concerned, even though he could still have to face a disciplinary procedure from the ECB. There is no cricketing reason at all why he shouldn't come back in. His form in white-ball cricket over the last year or so has been phenomenal.
There are no surprise names in the squad to face Australia, which is testament to how settled and successful England's one-day side has been over the last two years under Eoin Morgan. Their big thing is knockout games in tournaments - that's where they have struggled.
You can be gung-ho and go and get 350, 400 when there is another game around the corner in a series but then when they got to a Champions Trophy semi-final against Pakistan in Cardiff and there was no tomorrow they didn't quite get it right. There was also the World T20 final - albeit the last four balls - so they need to work out a way of handling the pressures.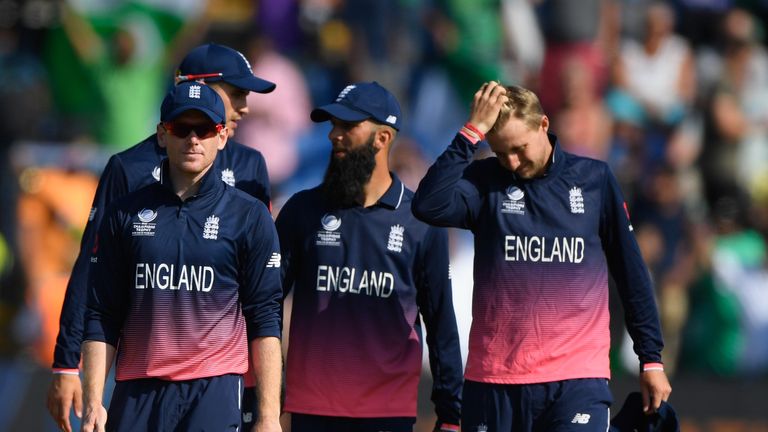 Another double hundred for Virat Kohli this week - what impresses you most about his batting?
His absolute hunger for the game, for runs, for records and to be the best he can be. I find it phenomenal. You turn on your telly and see he's 50 not out and then turn it on again in a day's time and see he is 200 not out. You know he's a lad he won't give it away or think: 'Job done'.
I know India have rested him for the T20s and one-dayers against Sri Lanka but that is the right thing to do. It's okay playing at 50 per cent if you are fairly relaxed but he does everything at 100 miles an hour, including his captaincy. He has so much drive.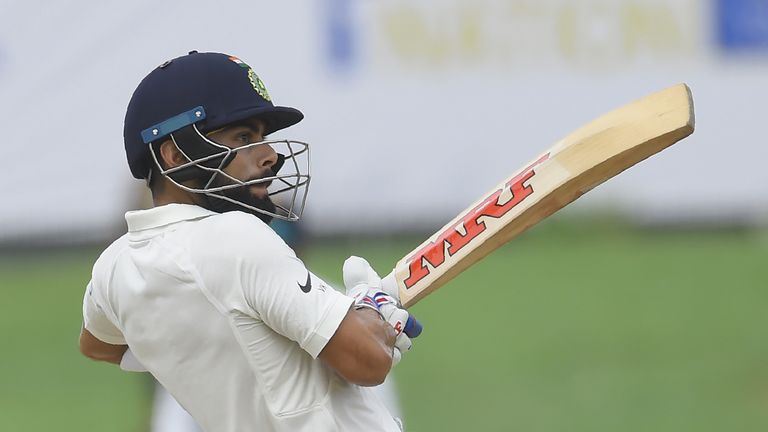 Smog stopped play in Delhi - what are some of the oddest events you've seen on a cricket field?
We've not done smog but I think we had a game stopped for snake in Sri Lanka - one was slithering around where we were sat in the stands and people were running around panicking.
I also remember a game at Essex was stopped because JK Lever bowled an orange the first ball after tea because he was bored - there was a pause in play while we picked up orange bits from a length at Southend or Colchester or wherever.