Gideon Haigh on how Australia's pace attack is cranking up Ashes pressure on England
Pat Cummins showing maturity in a bowling faction aided by Nathan Lyon's skill and patience...
Last Updated: 19/12/17 12:44pm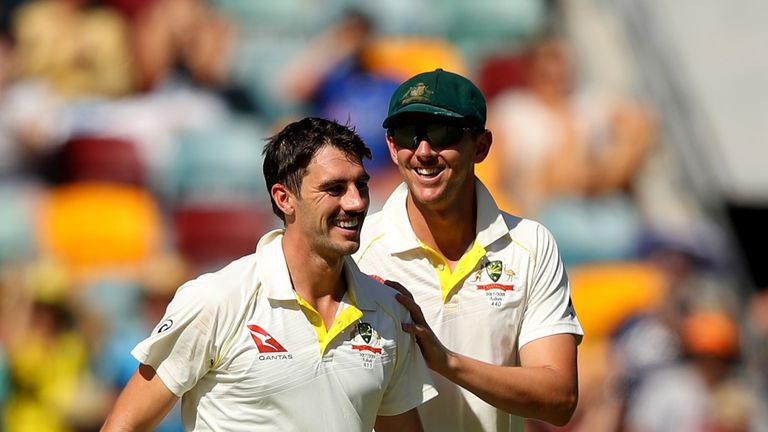 Australia's pace-packed seam attack is causing England severe problems in the Ashes, writes Gideon Haigh, even if Steve Smith is still learning how to captain his fast-bowling trio...
Can anyone or anything, strictly speaking, ever 'live up to the hype'? It is, after all, hype - and hyperbole, by definition, consists of 'exaggerated claims not meant to be taken literally'. Becoming literal, these cease to be hype. QED.
Pardon the pedantry: its relevance lies in reviewing the success in the first two Tests of Australia's three-prong pace attack - Mitchell Starc, Josh Hazlewood and Patrick Cummins.
Before the series, they were heavily hyped. Ryan Harris even thought them superior to the trio he formed four years earlier with Mitchell Johnson and Peter Siddle.
Glenn McGrath anointed Starc 'the best bowler in the world'; his captain called him an 'absolute genius'; a video of him bouncing Usman Khawaja in the nets circulated like the work of a Russian electoral hacker. Cryptocurrencies have changed hands at fairer value.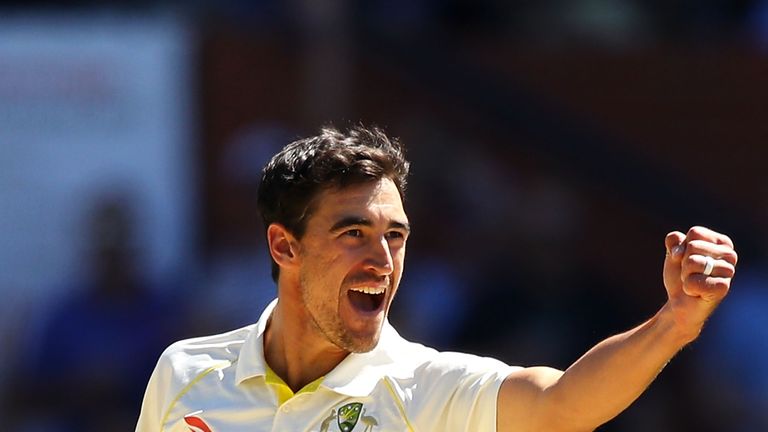 In fact, Starc, Hazlewood and Cummins have not had it all their own way since, being held at bay on the first day of the series, being checked under lights, at times searching a little hard for swing, at other times maybe straining for pace.
But now, let it be said, they're starting to click, in wickets and knots. The statistics tell a tale: Starc has 14 wickets at 18.7, Cummins and Hazlewood seven wickets each at 27.7 and 29.7 respectively.
The last day at Adelaide Oval dawned brightly for England, whose strength had hitherto been said to lie in their lower-middle echelons. In fact, the visitors lost seven for 64 in 147 deliveries - a testament to both lethality and parsimony.
For England, the conditions in Adelaide were meant to represent their greatest opportunity of the summer - pink ball, artificial illumination, benign weather. But what's sauce for the goose, eh?
When Starc bowled the first over of England's reply, he wound the dial up on speed so effortlessly that it was almost like watching the main event after a curtain raiser.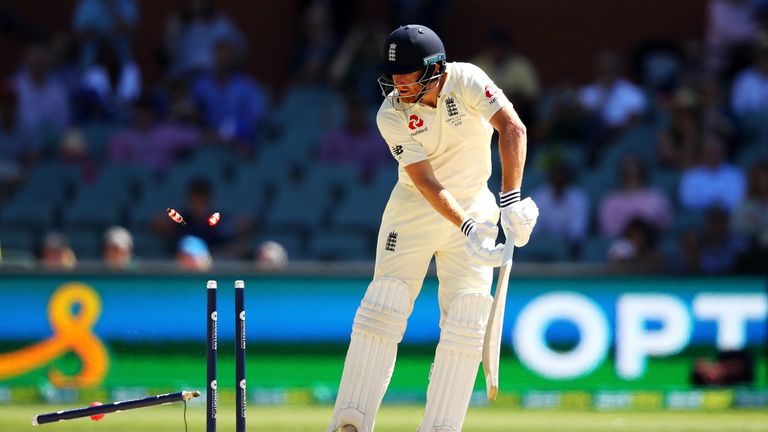 The first ball of his first over was the fastest of the match, at 146kmh; then so was the last ball of his first over, breaking through 150kmh, and stirring a sonic boom of appreciation from the crowd, some of whom might have cast their mind back to four years earlier, when another Mitch was sustaining similar velocities.
How to deploy such resources? Skipper Smith is still learning. In Adelaide it coloured his captaincy. Scorning to enforce the follow-on was all about easing his precious pace bowlers' workloads and sparing them until after darkness's fall, even if his batsmen did not receive the memo, and lasted only 58 overs.
Smith also remains surprisingly slow to post short catchers to leg, behind and in front of square. The trio did the job on the fifth day anyway, Hazlewood breaking the game open, Starc closing the game out, and Cummins excellent throughout.
In fact, for all that he has taken half as many series wickets as Starc and has played a fifth as many Tests as Hazlewood, it has been Cummins who has really impressed this summer, with spells of unremitting economy, allowing fewer than 2.5 an over in his auxiliary role, and unflagging speed, routinely clocking in the high 140s.
When he hit tailender Craig Overton on the last day, it seemed for a moment like the ball would have to be pulled out from between the young Englishman's ribs.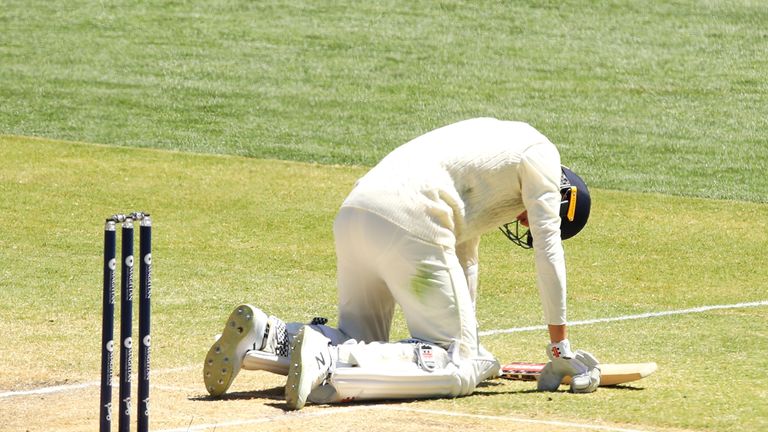 Above all, Cummins has demonstrated a striking maturity for a player who has played only 10 first-class matches other than his seven Tests. He understands game moments. As Australia zeroed in on victory on Wednesday, for example, he concluded an over to Jonny Bairstow with a bouncer so that Starc could have his chance at Stuart Broad, gratefully accepted.
He contributes above and beyond: his partnerships of 66 with Smith in Brisbane and of 99 with Marsh in Adelaide have been integral to Australia's building first-innings scores beyond their rivals. Having been a showcase for Australia's strength and conditioning capacities over the preceding five years, Cummins has this year proven a fine advertisement for its high-performance group, its coaches and selectors.
What is really making the configuration work, however, is Nathan Lyon, whose 109 overs have cost only 2.29 runs each, yielded 11 wickets at 22.7, but just as importantly afforded opportunities for the pace trio to regain their wind and to return refreshed. On a slow wicket in Brisbane, Lyon was a patient foil for his faster team-mates; in Adelaide, he showed hometown nous.
Lyon's English counterpart Moeen Ali, by contrast, has been able to get through 63 overs for two wickets, leaving Joe Root with no choice but to turn back to James Anderson again and again.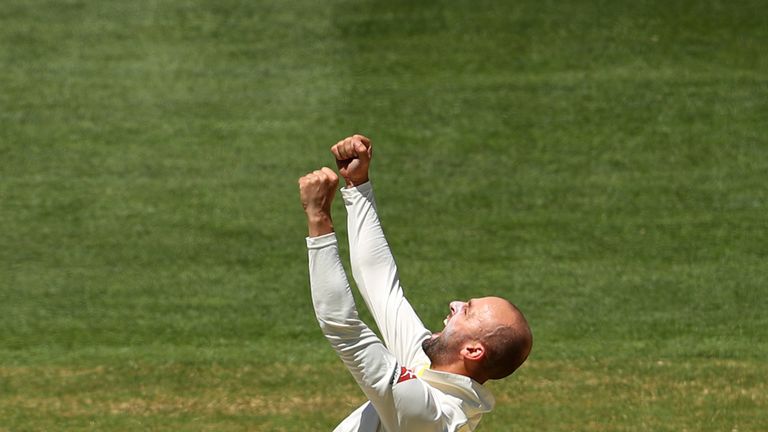 England will now surely be worried about Anderson's thirty-five-year-old physique, particularly if he wants to continue bowling round the wicket - which is how he strained his side and missed the last two and a half Ashes Tests of 2015. Were history to repeat itself in Perth, the Melbourne and Sydney Tests would be services in communal English rain prayer.
Attacks cannot operate at one pace alone. Even in the summer of 1974-75, synonymous with the speed of Dennis Lillee and Jeff Thomson, more Australian overs were delivered by medium-pacer Max Walker and the slow bowlers Ashley Mallett and Terry Jenner, while part-timers Doug Walters and Ian Chappell provided in excess of 100 deliveries per Test.
It is one thing to have a hot attack; quite another to make it work. Assuming it's possible to live up to hype, it can surely never happen without help.
Gideon Haigh will be writing for Sky Sports throughout the Ashes series.