Cricket Expert & Columnist
Bob Willis' Ashes Verdict: England should pick Mark Wood in Perth
Sky Sports expert assesses contentious calls by Joe Root and Steve Smith in Adelaide, England "wasting" Jonny Bairstow and more...
Last Updated: 07/12/17 8:54am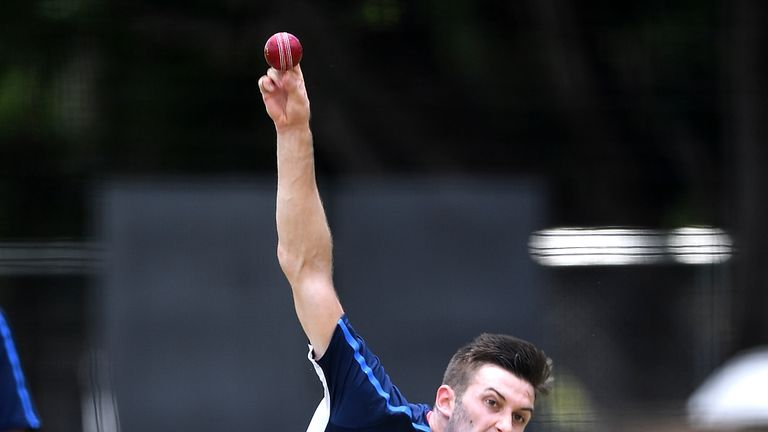 Bob Willis analyses the talking points from the second Ashes Test in Adelaide, including some contentious calls by the captains Joe Root and Steve Smith, and urges England to consider picking Mark Wood in Perth as they bid to keep the series alive…
Bob on England's defeat on day five…
Every Aussie I spoke to before the fifth day was convinced that England were going to win but losing two wickets in the first 12 minutes rather scuppered all that and I thought the three seamers - Josh Hazlewood, Mitchell Starc and Pat Cummins - and spinner Nathan Lyon bowled beautifully.
England are fighting as hard as they can - but the bald fact is they are up against a better side in these conditions. The glaring differences are that Australia have express pace in the seam department and a world-class spinner.
We have neither. At this rate, you wouldn't be surprised if it was 5-0, as Adelaide probably represented England's best chance to chalking up a victory.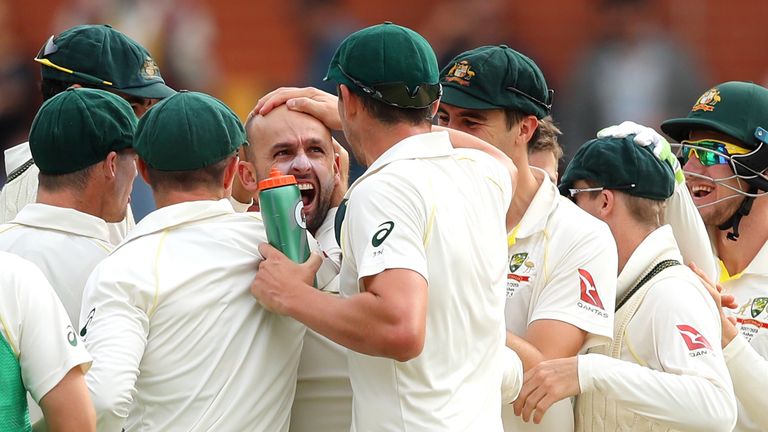 Bob on whether Mark Wood should play in Perth
It looks likely that he will play in this weekend's warm-up game after bowling at a decent lick for the Lions - and if he was fit and bowling fast, I think it would be worth taking that risk and playing him the third Test.
The WACA, which will be hosting its final Test, does not have the pitch it once had, I don't think they can produce the sort of fast track they used to, but England need something a bit more special and not four guys bowling roughly the same speed.
Broad can bowl three or four overs at a decent pace but little more than that. Pace is key in Australia but there is nothing to frighten the Aussie batsmen in terms of physical intimidation.
Bob on England 'wasting' Jonny Bairstow
I am very angry that Bairstow is batting down at No 7, it's absolutely ridiculous. He must bat at No 5, ahead of Dawid Malan and Moeen Ali, as he is wasted down the order - he came in even lower at No 8 in the second innings in Adelaide with Chris Woakes deployed as night-watchman.
Bairstow is left with the tail every time, a tail that is going to get bombed out more often than not. I think Malan, who is clearly a gutsy character but gets bowled out too many times for my liking, would do a better job at No 7 - it might free him up a bit as he can get a bit bogged down at No 5, something that puts extra pressure on the bloke at the other end.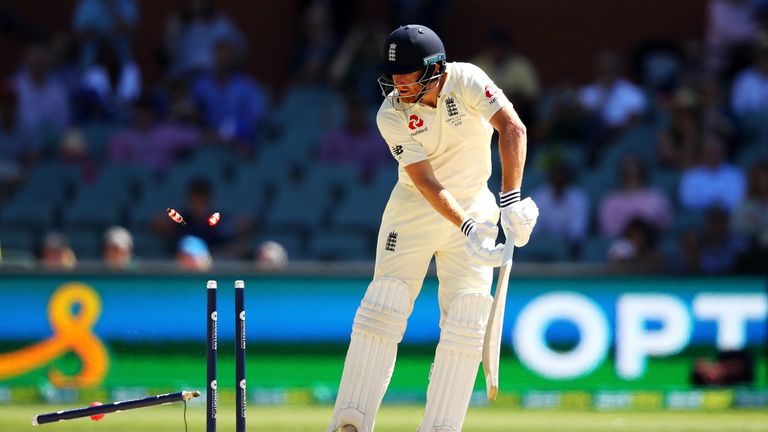 Bob on Joe Root struggling to turn fifties into hundreds…
Bowlers are obviously lifting their game against him but I think he has a little bit of a problem getting his head too far across off stump and with his bat coming down at an angle. He's not quite at his best.
I think he is so keen to get some momentum into the innings, and with Mark Stoneman and Alastair Cook finding it hard going to accelerate and James Vince getting out early, he feels the onus is on him, particularly with Malan still an inexperienced Test batsman.
I hope he and all the Test batsmen now play in the warm-up game - England don't need to rest them and give Ben Foakes and/or Gary Balance a hit. They need their Test top six and seven to score runs and spend time in the middle.
Bob on Root's decision to bowl first…
The last idiot to put Australia in at Adelaide was RGD Willis… Messrs Botham, Gower and Lamb must have worn some green-coloured spectacles to convince me the pitch had something in it!
Ian Chappell once remarked that 99 per cent of the time in Adelaide you bat first and the other one per cent, you think about bowling and then bat first! It was the wrong decision from Joe - yes, it was overcast, but there was nothing in the pitch to suggest the ball was going to nip around.
Joe's bowlers weren't great first up, though. Jimmy Anderson, Stuart Broad and Chris Woakes all have this naturally attacking English length but that is too short to these Australians, who play so far back in their crease. Jimmy certainly learned from that, he was outstanding in the second innings.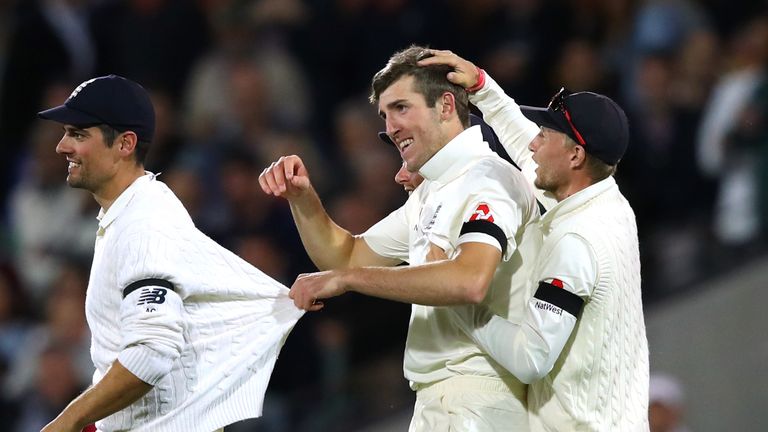 "Overton didn't add as much pace to the mix as I would have expected – I thought he might be a little bit more fiery – but he made a reasonable start, albeit that there were too many four balls. It was a huge lift for him to knock over the Australian captain."
Bob on Craig Overton's Test debut
Bob on Steve Smith not enforcing the follow-on…
Not doing so has rather gone out of fashion. One argument might be that Australia are only playing with four bowlers and the three seamers had done a bit of work - that was what Lyon has suggested anyhow.
I wouldn't have any tuck with that, though, and would definitely have put a reeling England back in, under the lights at the best time of the day to bowl. Australia's quicks wouldn't have had to bowl long spells either, with Lyon so capable at locking up an end.
It seems like they have been terrified to make sides follow on ever since VVS Laxman and Rahul Dravid stunned them in Kolkata in 2001 but, on this occasion, it seemed like a no-brainer.
Bob on England dismissing Smith cheaply…
The Australia captain certainly looked a bit tetchy as England threatened to pull off a shock win and it was good for Root's side that they managed to dismiss him cheaply in both innings - they bowled far better at him in Adelaide than in Brisbane. You can't say he's out of nick but this Test gives England a mini-win, if you like, after two relative failures.
The problem is that the players we considered makeshift - Shaun Marsh, Tim Paine - have come to the party, scored runs and filled themselves with confidence. It's only really Peter Handscomb and, to a lesser extent, Cameron Bancroft who are a little short of runs. They seem like the weakest links for me.