David Willey
England Cricketer
England's David Willey picks his top moments from Sri Lanka series
From Liam Plunkett's final-ball six to Jason Roy's hundred heroics…
Last Updated: 09/07/16 6:15pm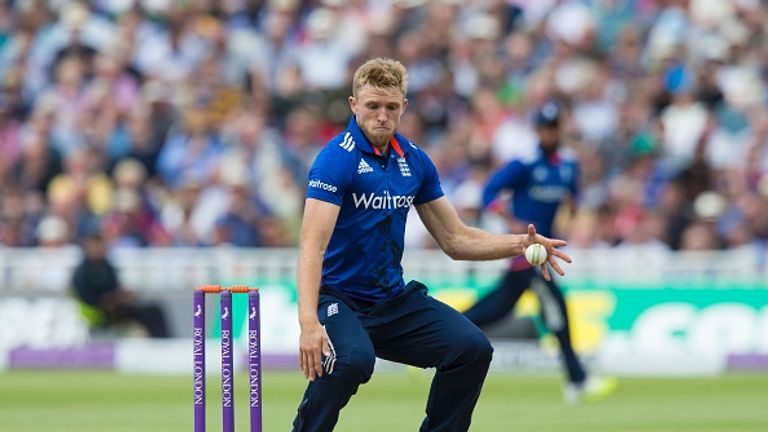 David Willey reflects on England's clean sweep of Sri Lanka in the ODI series and T20I and picks his favourite moments - from Liam Plunkett's final-ball six to Jason Roy's hundred heroics…
PLUNKETT'S SIX
It was obviously a huge moment in the context of the series. If you had cameras in the two dressing rooms after Plunkett hit that last ball for six, there would have been quite the contrast. It was only a tie but we were all jumping around like we'd won it and they will have felt like they lost the game.
If there is anybody in the team capable of being given one ball and having to clear the rope, Plunkett would be one of them. To do it under such pressure with that last ball was fantastic.
To come back from where we were - at 82-6 after 18 overs - it was a pivotal moment in the series. It gave us that belief that we could still salvage a result from any position.
WOAKES AND BUTTLER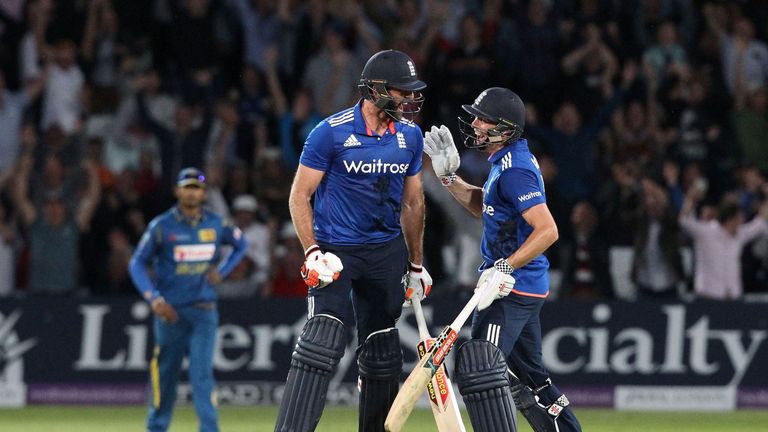 The first of a few record-breaking partnerships in the series. Chris Woakes - batting at No 8 - was 95 not out, and took us close enough that we could eventually tie the game at Trent Bridge. That was a massive innings for us in the series, and has sort of been brushed under the carpet a little bit.
Plus, Jos Buttler hit 93, and carried that form on for the rest of the series with a great knock at Cardiff, where he took the game away again from Sri Lanka, and then hitting his highest T20I score in the win at The Ageas Bowl.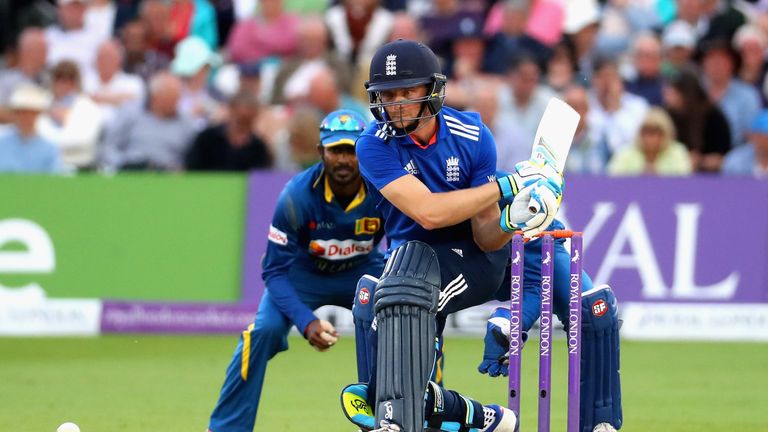 Everybody always likes to look at the guys that score the big runs, the hundreds - but the innings he and Woakes had helped wrestle the game and the series back in our favour.
It gave us the kick up the backside we needed as we didn't play particularly well in that game, but then the way we came out and played at Edgbaston was a complete contrast…
EDGBASTON EXCELLENCE
The partnership between Roy and Alex Hales was as good as you'll see. Anybody that is aspiring to be an opening batsman in one-day cricket, that's the template to follow.
To chase down 255 without losing a wicket, it doesn't get much better than that. The way the two paced their innings, and then the fireworks at the end, was just the icing on the cake. It was fantastic to watch, and to be a part of. A big highlight.
For Sri Lanka to get beaten in the way they did at Edgbaston - we felt it was a massive nail in the coffin.
ROY CASHES IN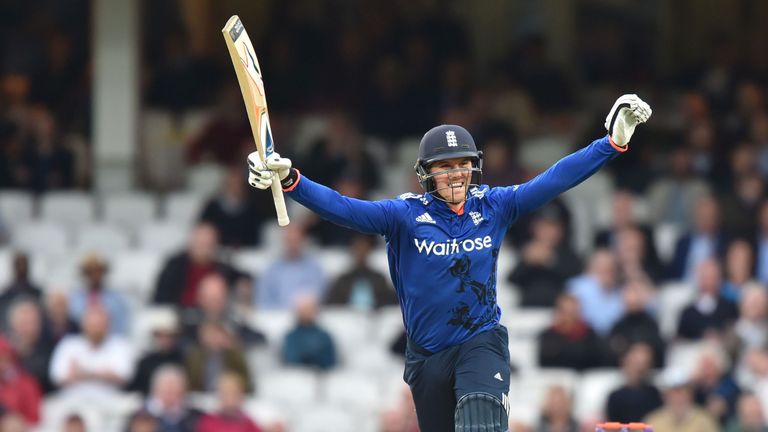 Roy has got such quality. The touch and power he possesses is awesome.
He was maybe aware before the series that he needed to capitalise on starts a bit more. Every cricketer is aware of what they need to be doing, and what their role is in the side.
There is always going to be a risk in playing the way that he does at the top of the order - you'll get starts and then get out, that is just the nature of the style of cricket we are trying to play.
You then put a lot of pressure on yourself, but fair play to him for sticking at it, not letting that affect him, and then he reaped the rewards for that with a big hundred on his home ground at The Oval, which would have been extra special. I'm really happy for him.
TOP T20 DEBUTS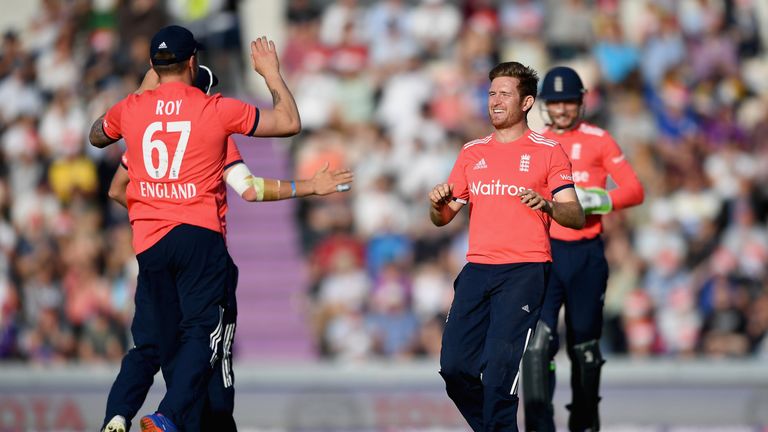 It was really nice to have some fresh blood in the squad for the T20I at The Ageas Bowl, and Liam Dawson in particular did exceptionally well, taking 3-27 on debut on his home ground.
He works very hard at his game, and did so in India for the World T20, although without getting the opportunity to play.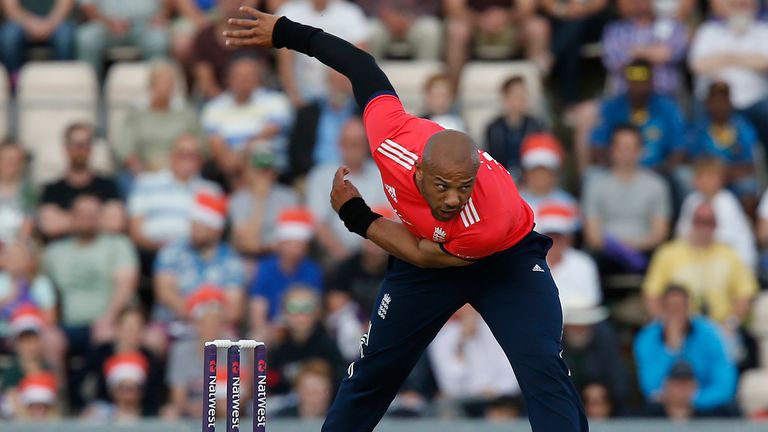 I know from experience that it is quite nerve-wracking making your debut for your country. For him and Tymal Mills to come in and both do so well was really nice.
On a personal note it was disappointing to miss out through injury, but it's great to see Mills come in, bowl genuine pace and provide a bit of competition. As long as we as a squad keep winning games of cricket, that's all that matters.
PERSONAL HIGHLIGHT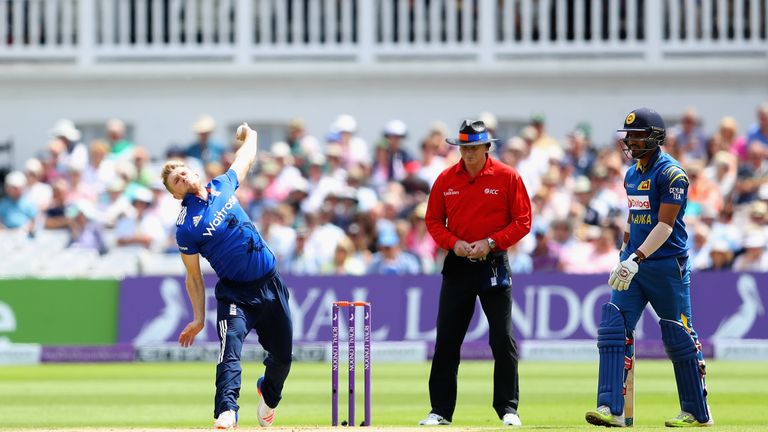 The first game of the series is always nice, going out there and opening the bowling for your country. That's always going to be a high for me, it doesn't get much better than that.
Plus, the whole atmosphere of the game at Trent Bridge that night - ending in the way it did with a tie - was amazing.
I also got career-best figures of 4-34 in the last ODI at Cardiff which was special and a pretty nice way of wrapping up the series for me.