MCC looking at red cards and sin bins to reduce abuse aimed at grassroots umpires
By Andy Charles
Last Updated: 06/11/16 5:11pm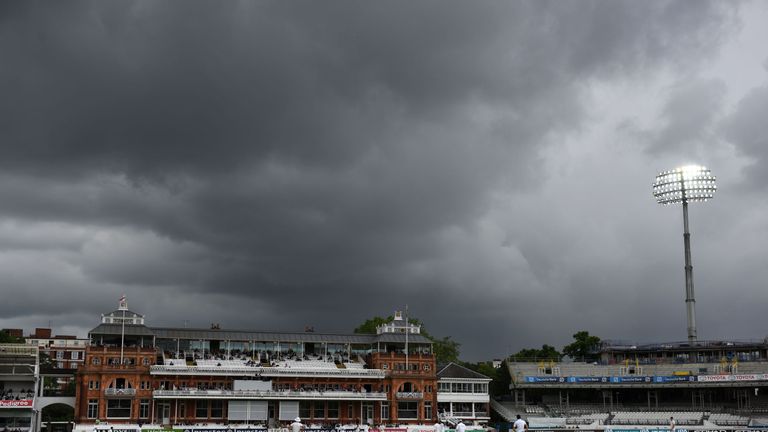 Sin bins, red cards and run deductions are all under consideration as the MCC looks to stamp out abuse aimed at umpires in grassroots cricket.
A study undertaken by the University of Portsmouth has, according to figures published in the Sunday Telegraph, shown that 56.2 per cent of umpires had suffered verbal abuse while 21 of the 763 respondents had been been the victims of physical abuse.
Although any change in the sport's rules could still be some way off, discussions are well underway to try and stem an increase in disciplinary sanctions available to umpires.
Well over half of the umpires surveyed said abuse had increased in recent years and 20 per cent of those who had decided to give up officiating said it was as a direct result of abuse they had received.
The Sunday Telegraph also reported that five local club matches were suspended during the summer of 2016 for a variety of reasons including a brawl between the teams and a bowler being knocked unconscious.
A trial of on-field sanctions was run in some school, university and club games last season but more extensive trials will be needed before any rules can be changed, most likely not in time for the next update in October 2017.
"The trials suggested that an on-field deterrent or punishment were something we must pursue," said MCC head of media and communications Neil Priscott.
"It was also something that captains and umpires want to see. It did appear to have a positive impact. We are now aiming to greatly expand the trial with a view to it becoming law."
The research, led by Dr Tom Webb and Dr Mike Rayner, mirrored past studies that looked into similar trouble in grassroots football and rugby.
"The results were something we would not have expected of cricket," Dr Webb told the Sunday Telegraph.
"To see such high numbers being verbally abused was surprising and, although the physical abuse was around three per cent, that still surprised me as I didn't expect there to be any at all. It is worrying."