England captain endings: Alastair Cook's record run as Test captain comes to an end
How does Cook's exit compare to Hussain, Strauss and Atherton's?
By David Currie
Last Updated: 07/02/17 5:59pm
So Alastair Cook has called to an end his 59-game record run as England captain.
His spell in charge saw him surpass Nasser Hussain (45 games), Andrew Strauss (50), Michael Vaughan (51) and Michael Atherton (54) to top the all-time list.
Here we look back at those reigns, and see how and where each came to an end…
Athers ends record run
No better place to start than with the man whose record Cook beat, though Michael Atherton can only claim 13 wins from his time in charge, compared to Cook's 24. The highlight of this tricky period of English cricket he presided over was arguably the surprise 2-2 series draw against a then mighty West Indies side in 1995, although there were plenty more personal highlights as a batsman, including his unbeaten 185 to famously save the Johannesburg Test against South Africa later that winter.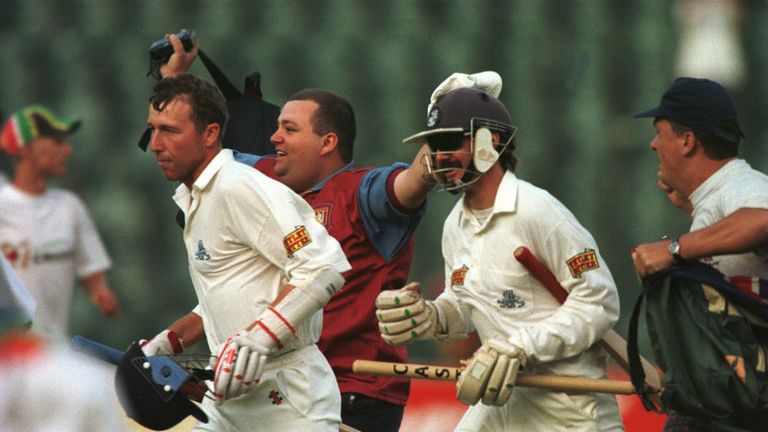 Tasked with leading a touring England side to the West indies in early 1998, Atherton's charges this time came unstuck against the Caribbean outfit, as did Atherton himself. His own form deserted him - a series return of only 199 runs from his 11 innings not up to the usual high standards he set himself.
Atherton's mind was made up by the morning of final day's play of the sixth Test in Antigua - a match that ultimately ended in an innings-and-52-run defeat and a 3-1 series loss - and he subsequently broke the news to his team-mates in the deflated touring dressing room.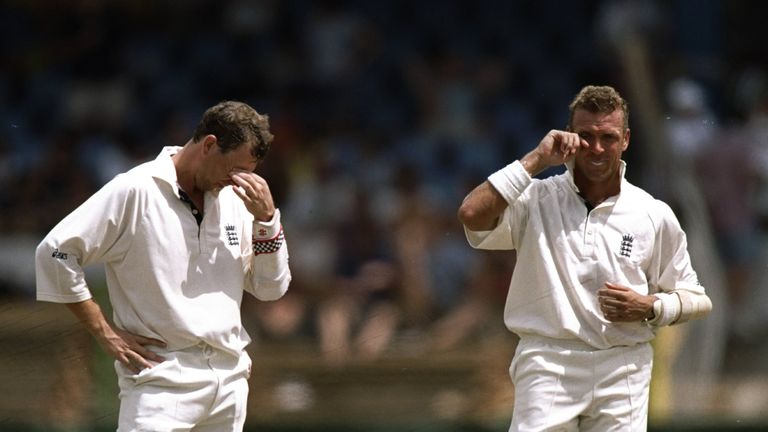 What he said: "A combination of our failure to win this series and my own form, which has been well below my previous standards, has led me to believe it is time for someone else to do the job.
"I decided to step down as England captain after much consideration and after discussions with chairman of selectors David Graveney. The captaincy has never been a burden to me and I have enjoyed working with the players as captain."
Hussain steps aside
"Historically, it's around now that's the cut-off period - after about four years, 40 Test matches as captain; whether it be Strauss, Atherton, Hussain, Vaughan." The prophetic words of Nasser Hussain when pondering Cook's place as captain during the Test series defeat in India. Cook did indeed decide ultimately he'd had enough after his half century's worth of games in charge, while Hussain, himself, stepped aside after 45.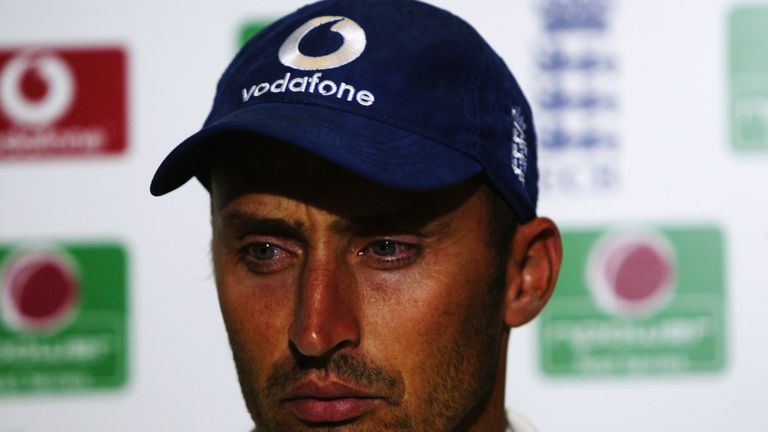 Hussain endured a torrid 2003, so it was no huge surprise when he became the first of three England captains to fall foul of the 'South Africa curse' when the Proteas toured that summer. He got that toss wrong at Brisbane - admittedly in late 2002 - as England slipped to another Ashes defeat in Australia, and was "kept awake at night" over the decision of whether or not to play Zimbabwe in the 2003 World Cup for political and security reasons. Eventually, England opted against the trip to Harare, and with those points forfeited, suffered a group-stage exit.
Hussain gave up the one-day captaincy afterwards, but was still in charge of the Test side for the visit of South Africa that summer, who had a fresh-faced 22-year-old set to captain the side for only the third time. Graeme Smith had taken over from Shaun Pollock after South Africa suffered an embarrassing World Cup exit of their own. Nobody knew much of Smith, including Hussain, who supposedly called him 'What's-his-name' and 'Greg', but 277 runs later at Edgbaston - the first of two double-tons in the drawn series - Hussain was well aware of who he was.
It was enough for Hussain to relinquish the Test captaincy, and within a year he bowed out from cricket entirely, scoring a hundred - and running out Andrew Strauss, denying him back-to-back tons on Test debut - against New Zealand in his final Test, the team who he suffered his first series defeat to as captain in 1999. Booed by fans at The Oval after that inauspicious start, Hussain had his own redemption.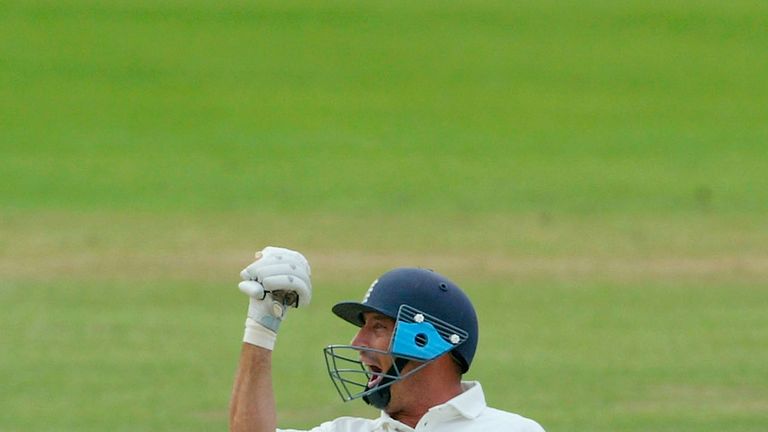 What he said: "I found myself out there thinking that I wasn't quite the captain England needed or wanted. I feel it's coming to a change of era in the England cricket team and Michael Vaughan has shown over the past few months he's a very capable leader and that's what I've been waiting for, for someone to hold their hand up. I think there are some young lads in there that want to play under him, and I think the last thing they want is a tired leader.
"I've always said captaining England is not just a job, but a very, very important one, so it's not one you just carry on doing and just take the cash. It's something I've felt needed to be done 100 per cent full-on and I just think it's time for a change. There are only so many times you can go to the well for the team."
Teary Vaughan leaves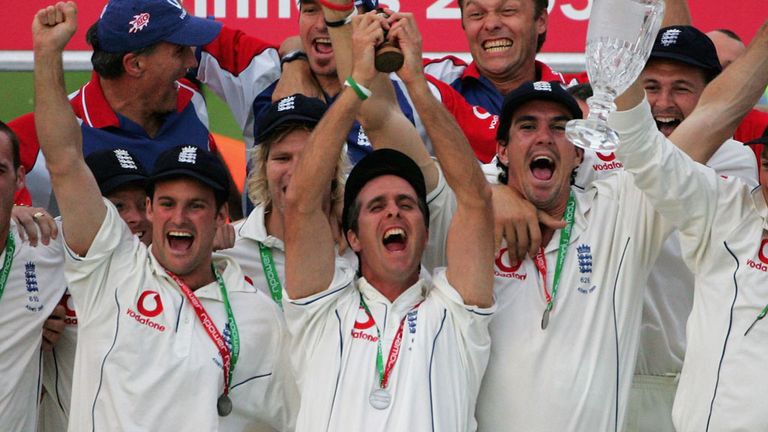 Vaughan will be remembered most for masterminding England's famous Ashes win in 2005, their first for 18 years. But his entire portfolio as England captain makes for impressive reading, his 26 wins - across 51 Tests - the highest by any England skipper, still.
But Vaughan, plagued by injury, managed to lead England onto the field in only half of the 34 Tests that followed that Ashes triumph before the visit of the Proteas in 2008, and once again it was a Smith-led South Africa who put paid to an England captain. Vaughan managed only 40 runs across five innings in the first three Tests, while Smith hit 154 to help the visitors chase down 281 at Edgbaston and secure a first series win on English soil in 43 years.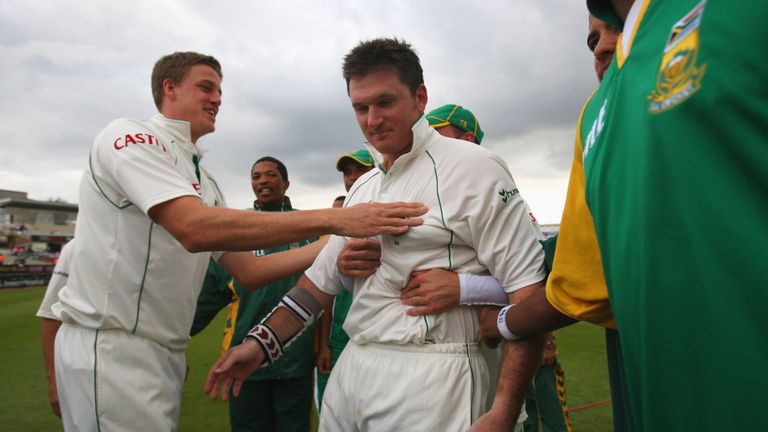 An emotional Vaughan decided it was time to step aside, and Kevin Pietersen - yes, Pietersen - was named England captain for the dead-rubber final Test at The Oval. He'd score a hundred as England earned a comfortable six-wicket win, but his captaincy would end acrimoniously a mere five months later having fallen out with coach Peter Moores. Vaughan, meanwhile, much like Hussain, was out of cricket entirely within a year, although he sadly never got another opportunity to play for England.
What he said: "I've put my heart and soul into the job but my head is telling me to pack it in. It is a fairytale to captain your country, but it hasn't had a fairytale ending. I know that it is the right time because my mind told me it was. My body is working well, but my mind is not.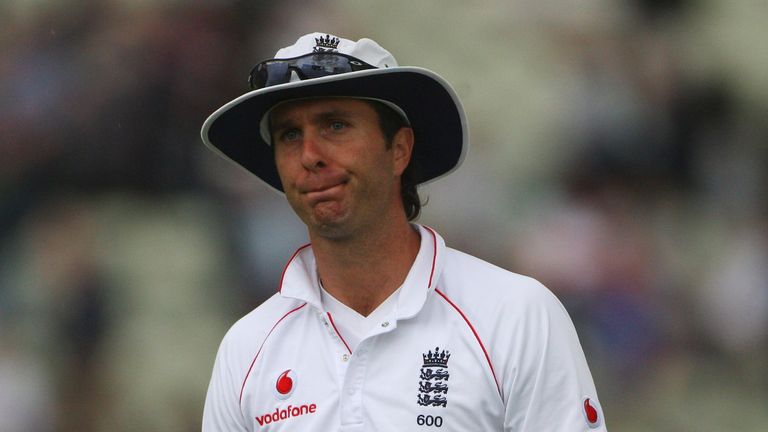 "I've tried to be me throughout the whole period as captain. One of the things that has really hurt me in the last six months is that I haven't been me. There have been people who I have talked to, but once your mind is made up, it is hard to go back. I've always gone on my gut instinct - I've played my best innings' on gut instinct - and this was the right time. When I spoke to my dad this morning, he said, 'You can walk away a proud, lad'. So I really want to thank my mum and dad.
"It came as a huge surprise for the players. The one regret is that I didn't stand in front of them yesterday [at Edgbaston]. They were completely gutted in the dressing room and I didn't have it in me. I hope they respect my decision. I wish whoever gets the job all the luck in the world; it's a great privilege."
Strauss has enough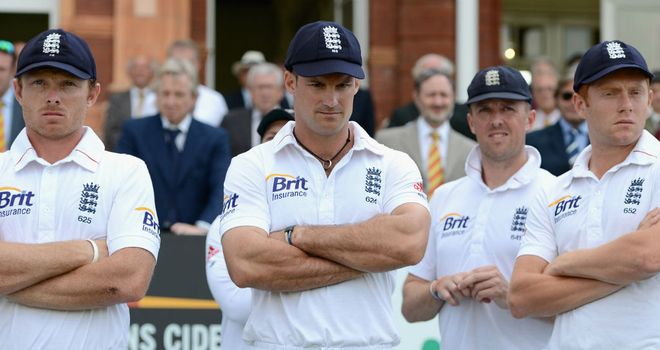 That man Pietersen would have a part to play in the departure of Strauss as England captain, although Strauss himself denied it. Pietersen posted one of his classiest centuries for England in the drawn second Test against South Africa at Headingley in 2012 but then suggested the third and final Test of the series could be his last, while allegations were made that he sent defamatory text messages about some of his team-mates to members of the South African dressing room during the series.
It overshadowed the build-up to the series-decider at Lord's - with England's number one Test ranking on the line - and a personal milestone for Strauss, his 100th Test for England on his home ground. England succumbed to a 51-run defeat and a deflated Strauss quit as captain with South Africa celebrating dethroning England as the best side in the world.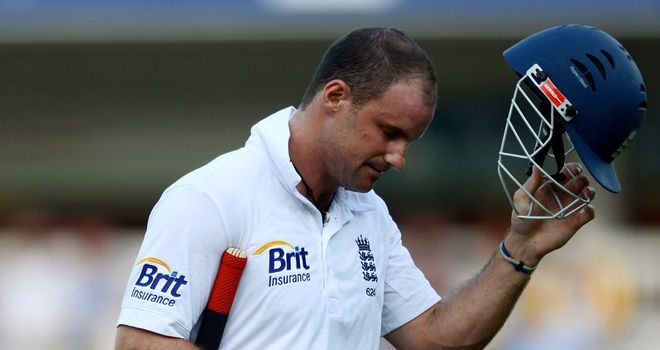 Smith had another victim, a third straight in overseas trips to England, although Strauss' exit came post-series rather than during, and he bowed out of all forms of cricket there and then. He moved first into the Sky Sports commentary box, before accepting the role of England's new director of cricket, where once again he had to talk about Kevin.
What he said: "I think I have run my race. I am extremely proud of everything I have achieved as a cricketer and I have found myself very fortunate to play in an era when some of English cricket's greatest moments have occurred. I have loved every minute of it.
"It hasn't been something that occurred overnight. It has built over a few months. I would like to go out on my own terms with my head held high and I think this is the right time. I first spoke to Andy Flower about it prior to the Kevin Pietersen incident rearing its head. It just hasn't been a consideration.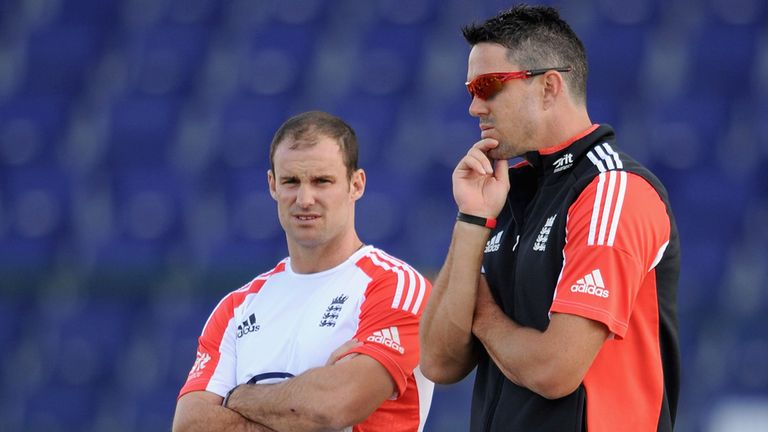 "I would love to stay involved in the game; I'm hugely passionate about the game; I feel like I've got more to offer the game at some stage in the future, but in what capacity, I've got no idea.
Cook calls time
"Cook has his redemption." And he did. After a crushing 5-0 whitewash series defeat to Australia on the 2013/14 tour, and subsequent struggles to find form as a batsman, those words uttered by Sky Sports' Hussain when a Cook-led England regained the Ashes in 2015 were a fitting tribute to the courage and character of the man who battled on as captain when many lesser men would have quit.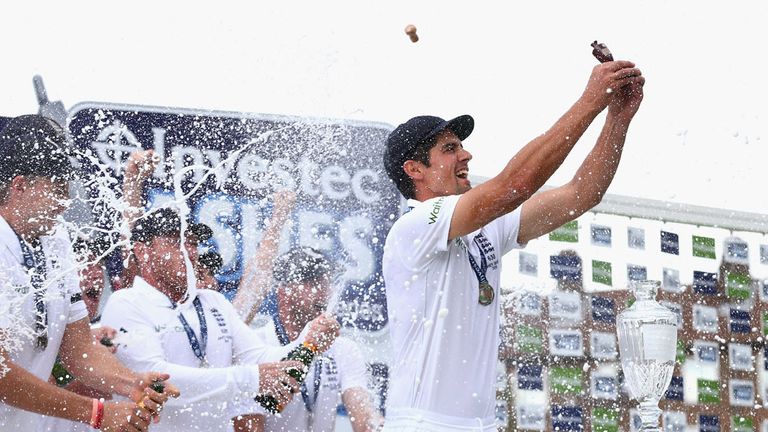 A 2-1 series triumph on a tricky tour of South Africa later that winter looked to have secured Cook another crack at the Ashes on Australian soil for the 2017/18 tour, but problems began appearing again after a tied series with Pakistan at home and sub-continent struggles in Bangladesh and India.
Bangladesh took 10 wickets in a session secure an historic first Test win over England in Dhaka and tie that two-match tour, while Virat Kohli's men in India delivered the final knockout blow with an emphatic 4-0 triumph in the five-Test series. Kohli's form, in particular - 655 runs at an average of 109.16 - only serving to further highlight Cook's struggles, and while the skipper attempted to take the emotion out of a decision on his future with a break from the game following the series, he ultimately decided England needed new direction and a new captain.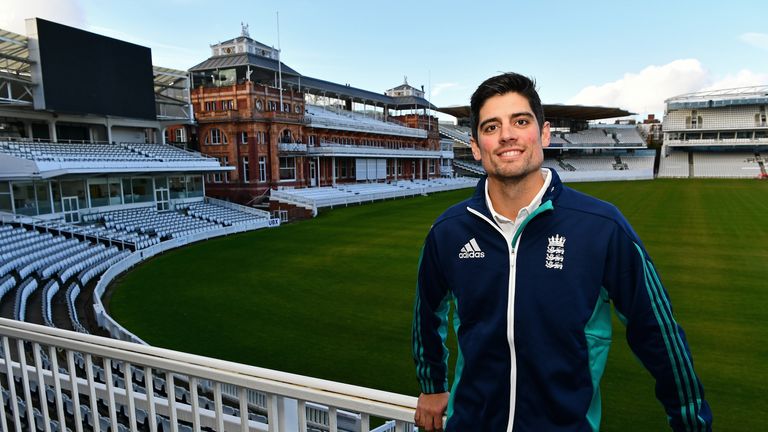 What he said: "It's been an incredibly tough decision to make. It's a huge honour to be England captain and I've loved every part of it, even the bad times.
"There have been certain times throughout my four or five years that I've gone to the well and dug pretty deep and coming back from India, the way I felt then, I didn't think I could do it again. It's not a job where you can operate at 95 per cent, and when I looked in that mirror I felt it was time."