Alastair Cook resigns as Test skipper to end 59-game spell full of highs and lows
Alastair Cook calls to an end his record run as England Test skipper
By David Currie
Last Updated: 07/02/17 7:41am
Alastair Cook is England captain no more.
Cook became England's most capped skipper of all time when he led the team against India in the first Test in Rajkot in November, but the series swiftly turned sour as his side succumbed to a heavy 4-0 defeat.
Cook's record run now comes to a close at 59 games in charge. Click on the video above to see some of his highs and lows during that time, as we also chart them below...
Bangladesh beginnings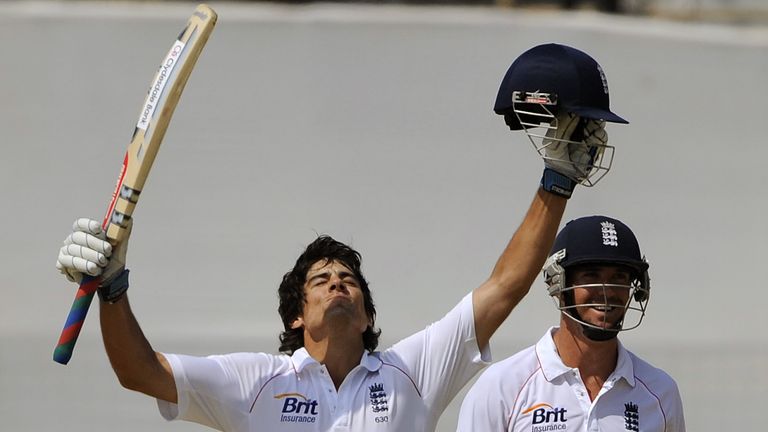 Cook equalled Michael Atherton's record of 54 caps as captain where it all started, in Bangladesh. Though it was in Chittagong, and not Dhaka, where Cook became England's 79th Test captain, covering for Andrew Strauss who was rested at the time.
He couldn't have wished for a better beginning either, smashing 173 against his hapless hosts to become only the fifth England batsman to score a hundred in his first game as skipper.
Cook would lead his charges to a 181-run victory in that first Test in 2010 - Graeme Swann taking 10 wickets - before cracking another century in the second Test, as a nine-wicket win in Dhaka secured a 2-0 series triumph.
Early success as skipper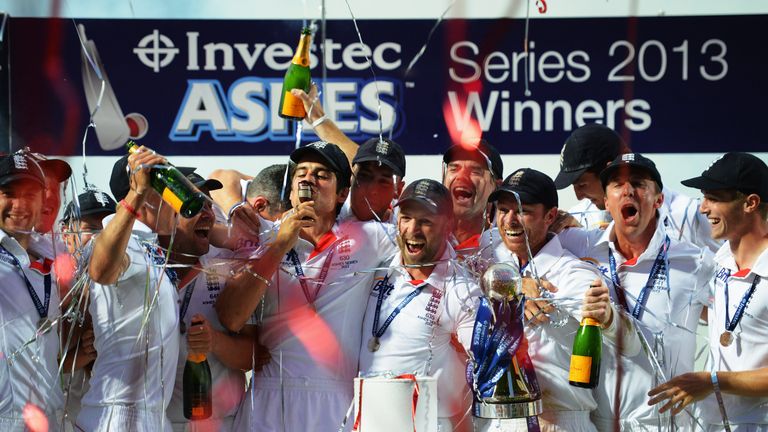 Cook would have to wait over two years till next tasked with the Test captaincy, permanently taking over from Strauss for the tour of India. It represented a bit of a baptism of fire for Cook, with England having relinquished the No 1 Test ranking to South Africa earlier that summer amid rumours of ructions in the dressing room that led to Kevin Pietersen's exile from the team for texts exchanged with the opposition.
Cook brought KP back into the team for the India tour and would lead his team to a staggering 2-1 triumph on the sub-continent, made all the more remarkable by the fact that England were trounced by nine wickets in the first Test in Ahmedabad; albeit Cook scoring a century. He'd also tonk tons in the second and third Test wins.
The Ashes (preceded by home and away series' against New Zealand) were the next test, but one Cook passed with flying colours, leading England to a 3-0 series success. The margin of England's win would somewhat flatter them, however, as following a 347-run drubbing in the second Test at Lord's, a revitalised Australia were much more competitive, hinting of what was to come.
Whitewashed in Aus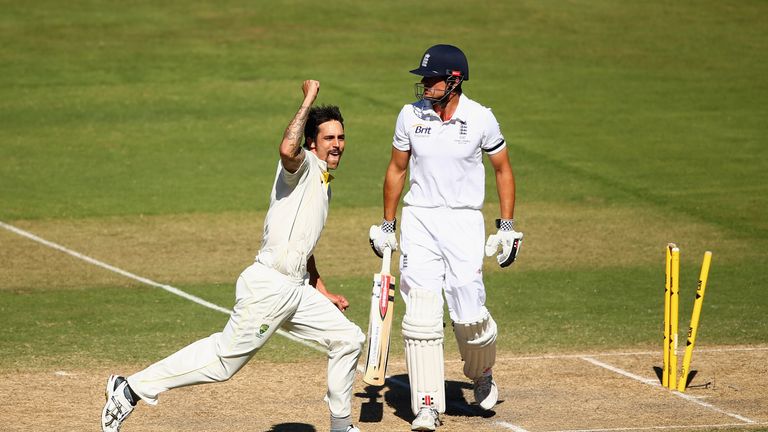 And what was to come was an utterly emphatic 5-0 series defeat in the return Ashes series in Australia later that winter, where a broken and battered England were routinely bounced out by Mitchell Johnson at the peak of his pacey powers.
England lost Jonathan Trott - a key component of their top order for the last four years - after the first Test defeat in Brisbane to a stress-related condition, while Swann retired, having been troubled by an elbow injury, with the series already lost following defeat in the third Test in Perth.
Desperately searching for answers, England used 19 players during the five-Test tour, of which the resounding find was a certain Ben Stokes, who struck a first Test ton on a hideously worn Perth pitch in only his second game.
Cook defies doubters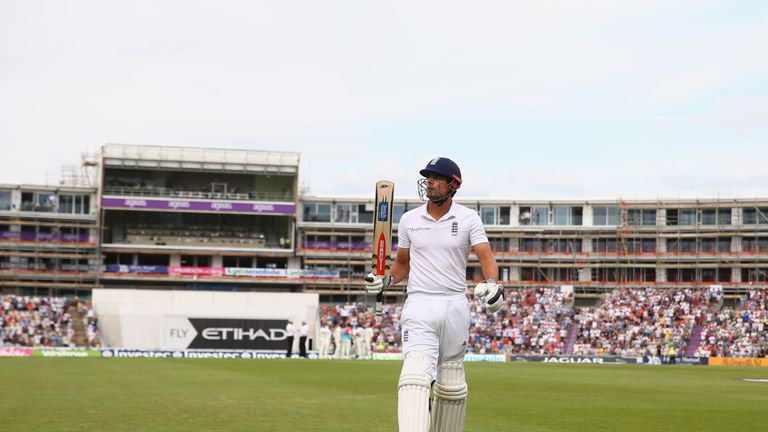 There was worse still for Cook after the drubbing down under. A devastating defeat to Sri Lanka at Leeds in 2014 off the penultimate ball of the game that saw England lose the series, and an embarrassing 95-run second Test loss to India on a green-top at Lord's perfectly catered for home advantage, had many calling for him to step down as skipper.
They made a compelling case, as coupled with those heart-breaking defeats was that Cook couldn't buy a run - no Test tons for 14 matches, averaging 23.63. The captain, at his lowest ebb, himself admitted: "No-one has a divine right to captain the side, or play in the side if they're not performing."
The tide began to turn though in the third Test at The Rose Bowl. After a painstaking 231-ball stay at the crease, Cook agonisingly fell five runs short of that long-awaited century. Regardless, the crowd appreciating the courage of a man under such pressure gave him a rousing reception from the crease. Cook would score an unbeaten 70 in the second innings, lead his side to a 3-1 series win, and would average 58.30, scoring three tons, in his next 14 Tests.
Ashes redemption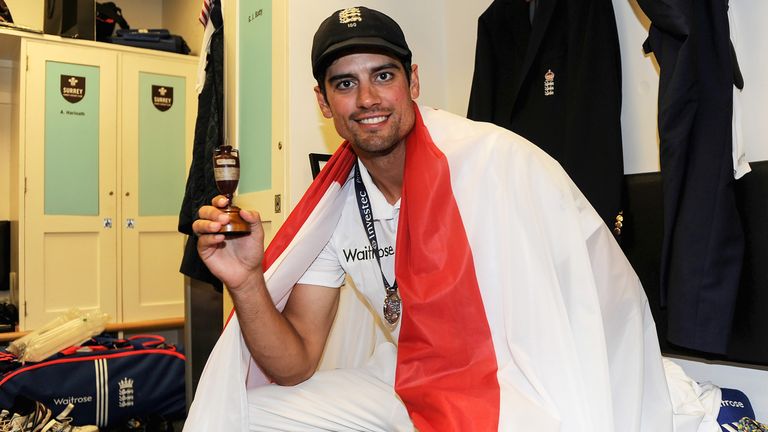 "599 days after handing the urn over to Australia, Cook has his redemption," said Sky Sports' Nasser Hussain when calling England's Ashes-winning moment in 2015, and how right he was too. 18 months on from his nadir as England captain at the hands of the Aussies, Cook was instrumental in wrestling the Ashes back.
Not necessarily through sheer weight of runs - Cook hit just the two fifties across his nine innings in the series, averaging 36.66 - but through innovative captaincy, and impeccable leadership, specifically in rallying England from a 405-run thrashing at Lord's that levelled the series after two Tests.
Stuart Broad's stunning 8-15 to bowl Australia out for just 60 on the first morning of the fourth Test at Trent Bridge all but ended the contest, though Cook would have to wait till The Oval to get his mitts on the urn, his redemption confirmed with a 3-2 series win.
Watch the first Test between India and England from 3.30am on Wednesday, live on Sky Sports 2 HD. Or watch the whole of the first Test for £10.99 without a contract - with a Week Pass from NOW TV.