London Stadium set to host Cricket World Cup match in 2019
By Bryan Swanson
Last Updated: 21/03/17 8:36am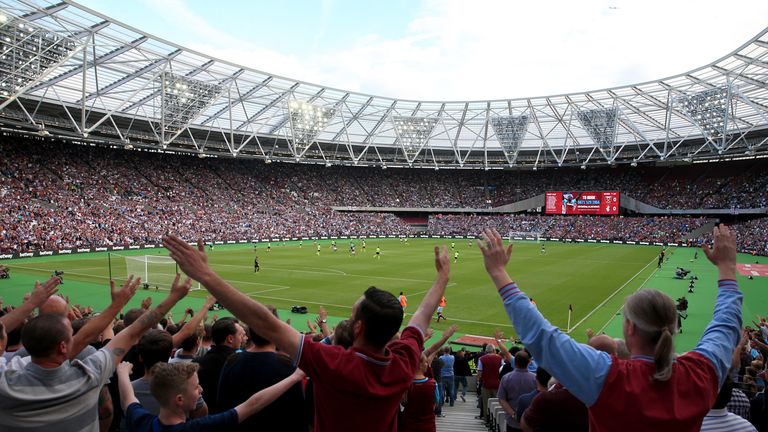 A deal is close for England to play a 2019 Cricket World Cup match at London's Olympic Stadium.
An agreement is expected to be reached for two group games, including England's biggest group fixture, to be held at West Ham's ground.
It would increase the number of venues in the tournament from 11 to 12.
Officials have been in New Zealand to review the latest technology for dropping in a ready-made wicket and, to preserve the condition of the pitch, the tournament's opening ceremony will not be considered at the stadium.
A 60,000 capacity ground is twice the capacity of Lord's, the next biggest venue.
In January an inspection found that the playing area would be big enough to conform with the minimum size required.
The stadium's seating configuration will have to be changed from the current set-up with West Ham.
The World Cup will comprise 48 matches played between May 30 and July 15 in 2019.
"It would be an amazing statement to have 55,000 to 60,000 people in a ground in the UK watching World Cup cricket," said Tom Harrison, ECB chief executive.
"It has the right dimensions to play meaningful cricket and not a lot of other stadiums around the country have got the capacity to fit the boundaries in."
Sky customers can now upgrade to Sky Sports and get 12 months for just £18 per month. Upgrade now!