2017 Women's World Cup: England's resolve tested after shock defeat
By Francis Kelly
Last Updated: 24/06/17 9:19pm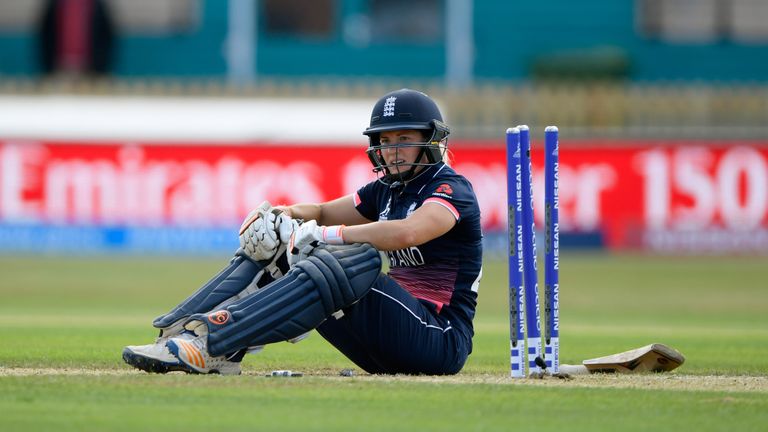 'Go Boldly' reads the motto adorning the promotional material England are using for the World Cup. Well boldly go where no woman has gone before they did, just not how England would've liked or expected, as India shocked the hosts and beat them in a record-breaking opening to the competition.
Billed as the biggest tournament of its kind, watched by more and covered in greater detail than ever before, this was a result to demonstrate the growing strength in depth in women's cricket.
It showed what could happen when those previously treated as amateurs were given a chance to earn a regular income and dedicate themselves to the sport. It showed what could be achieved when the long hours in the nets honing their skills and adding those extras miles on the treadmill to increase their fitness were possible.
Most of all, it showed that the next four weeks are going to be a thrilling, dramatic tussle with the previous stronghold of the Big Three - Australia, England and New Zealand - under threat of being breached like it was at the World T20 last year.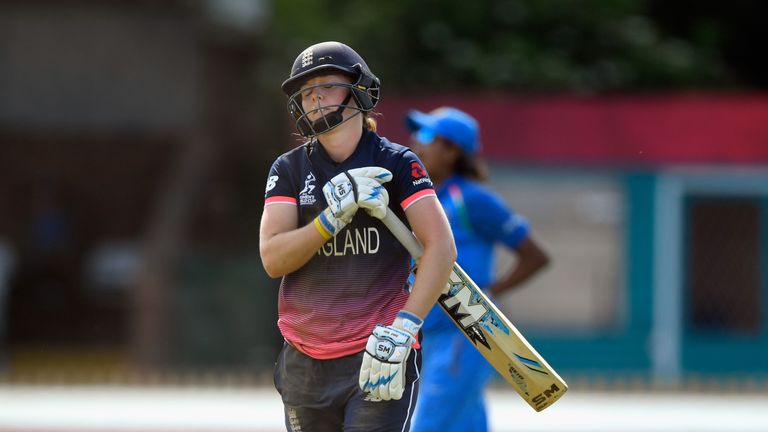 That this was India's first ODI win over England since 2012, at first sight, appears impressive. When you inspect a little closer - it is only their sixth one-day encounter since that victory, and the first since 2014 - it becomes all the more impressive. That they could achieve the result in such demanding circumstances, against a team they have not competed against in recent times, shows the belief growing from the emerging nations.
India exhibited that inner confidence from the off, as Smriti Mandhana and Punam Raut had the scoreboard moving quicker than relationships change on a certain late night reality dating TV show set on an 'island of love'. England laboured with their bowling, usually a strength of theirs, by feeding the excellent Mandhana short deliveries for her to launch to the boundary.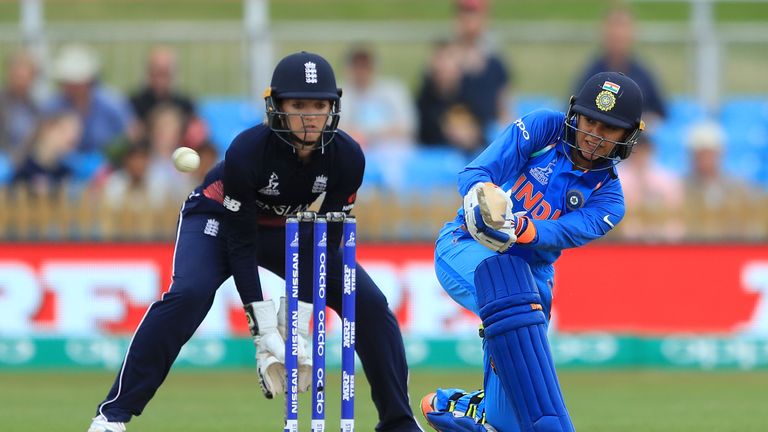 And there was no let up when India's iconic captain Mithali Raj entered the fray. With a smash to the mid-on boundary she set new batting records for the most ODI half-centuries (47) and longest consecutive run of 50s (7).
In doing so, Raj helped pose England a total of 282 to win, what would've been a World Cup record chase and the second best in the entirety of Women's ODI history if accomplished.
The absence of Lauren Winfield, suffering from a wrist injury on the eve of the tournament, and three early wickets, meant England were always struggling to stay with the run rate. Fran Wilson's maiden ODI half-century gave England brief hope, but it was all to no avail when she departed with 58 runs still required from the tail-enders.
But what does it all mean to England's World Cup chances? Not much, in truth, due to the league structure format used at the group stage that will see each of the eight teams play one another. Mistakes can be learnt from, especially with six more matches to go before the knockouts.
But there will be no escaping the criticism that follows a disappointing opening match. With greater prominence, there must also come greater scrutiny.
Some have already pointed to England's set of fixtures in the run-up to the tournament as not challenging enough. Records tumbled and runs flowed as they thrashed Pakistan 6-0 across their ODI and T20I series last summer. A gutsy 3-2 ODI series win came next against the West Indies, beating the recently-crowned World T20 champions in their own backyard on unforgiving wickets. A trip to Sri Lanka then followed, where England secured their World Cup spot in a 4-0 ODI series triumph.
The results spoke of a galvanised team, confident in their newfound powers. The young players had come through unfazed and, in many cases, assured that they belonged after positive performances.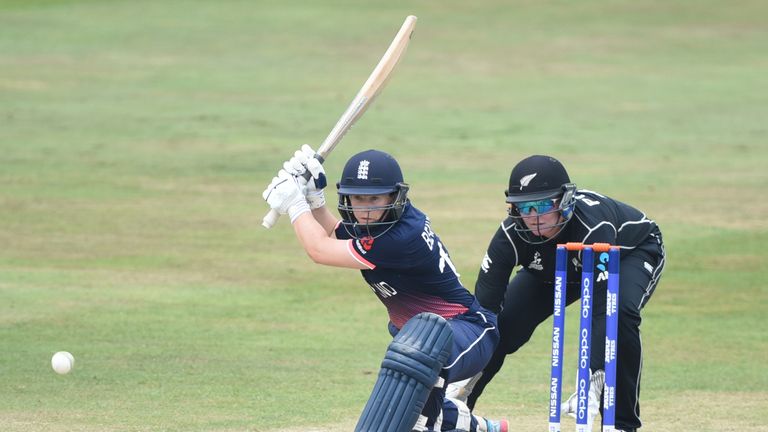 Yet the desire to test the team to succeed against the best opposition in pressure situations didn't occur until the World Cup itself. Those three nations England competitively played in the lead up are ranked fifth, seventh and eighth. And all of the matches occurred before the turn of the year, a full six months before the tournament.
Even a warm-up fixture against the third-ranked New Zealand, in which England smashed their Antipodean foes with as much ease as a T-rex squashing a bug, was not the preparation hoped for, despite its statement-making outcome.
Coach Mark Robinson spoke of requiring his players to "toughen up" after their devastating World T20 semi-final loss last year. There would be no better demonstration of their resolve than coming back from this result.