Mike Atherton meets Kumar Sangakkara: Download Sky Cricket podcast
By Sky Sports Cricket
Last Updated: 13/04/18 6:07pm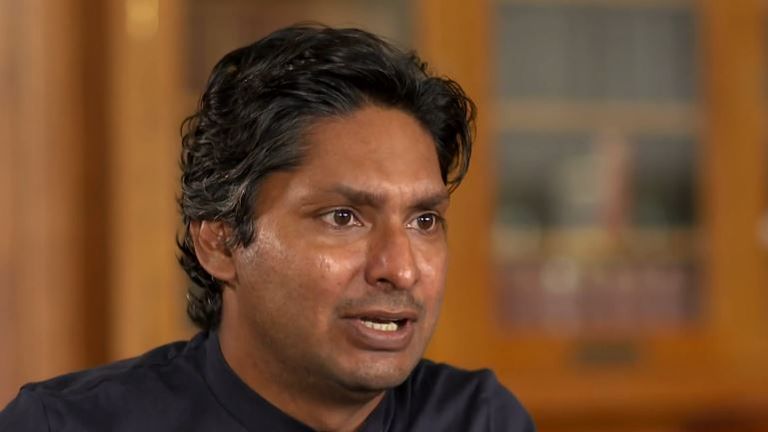 Kumar Sangakkara - one of the greatest players of the modern era - is also recognised as one of the brightest, most perceptive and most interesting characters in the game.
So, in July, we sent Michael Atherton to talk to him about his life growing up in war-torn Sri Lanka and about his stellar career in a rapidly-changing game.
Click here to listen to a podcast from our 2017 archive of our full and frank interview with a legend of the game - who this summer will be part of the Sky Sports Cricket team - as he reflects on the events that have shaped him as a cricketer and as a man, including how…
- The influence of his father instilled a strong work ethic in him during his childhood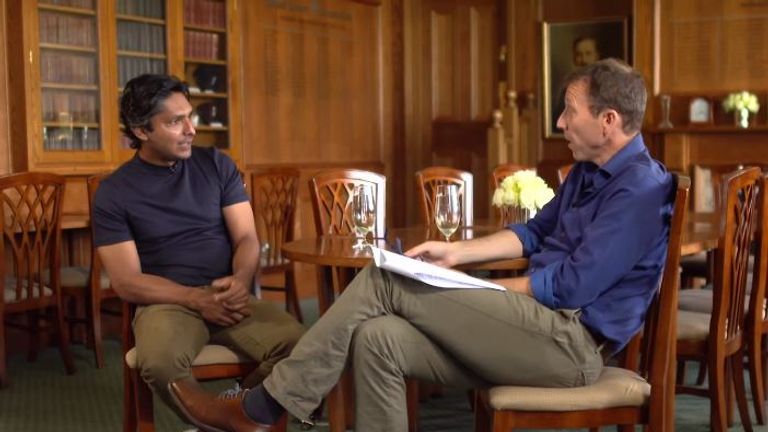 - Growing up in Kandy shaped him as a cricketer, including his time at Trinity College with Mahela Jayawardene, a schoolboy prodigy
- The outbreak of civil war, the 2004 tsunami and the Lahore attacks influenced his perspective on life
- The 1996 World Cup proved to be a key moment in Sri Lanka's development as a cricketing nation
- He reflects on his career that has produced over 12,000 Test runs and what he believes his legacy is
- He thinks about batting, and why ferocious work is crucial to ensure a solid base technique becomes second nature
- Test cricket remains integral to the game and what steps should be taken to safeguard its future
For all this and more, click here to download and listen to 'Atherton meets Sangakkara'.