'World's only gay cricket club' Grace's CC on Rainbow Laces campaign
By Sky Sports News
Last Updated: 21/08/17 4:26pm
English cricket is gearing up for a special Rainbow Laces weekend - but why is the campaign so important?
From Thursday to Sunday, matches in the NatWest T20 Blast and Kia Super League will be given a 'Rainbow Stumps' makeover, with support from all parts of the ground involving players, umpires and the Sky Sports commentators covering the eight live games being shown on Sky Sports Cricket.
To find out more, Sky Sports News' Siobhan McCall went to meet players and fans from Grace's Cricket Club, who are based in west London and are believed to be "the world's only gay cricket club".
Grace's, founded in 1996, prides itself on being an inclusive club which encourages lesbian, gay, bisexual and transgender people to get involved in cricket - and they have applauded the English and Wales Cricket Board's support for the Stonewall campaign.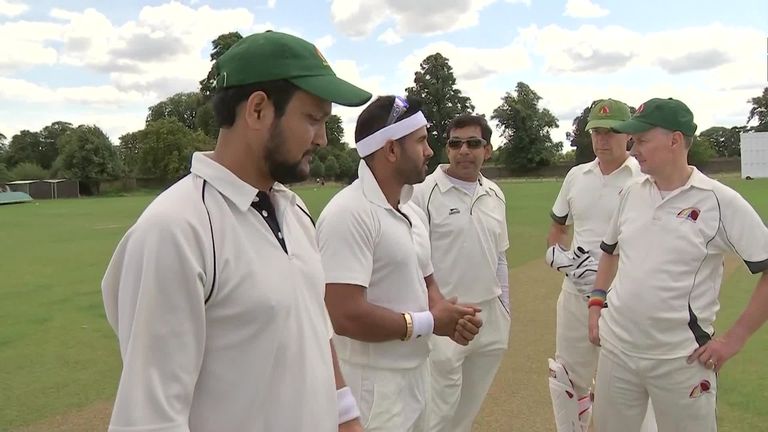 Chris Sherwood, Grace's press and publicity officer, said: "This is such an important first step being taken by the ECB and Sky Sports towards culture change in cricket.
"As the world's first LGBT cricket club, there is no question to us that there is still a great need for action. Just a few weeks ago, a Facebook campaign aimed at cricket fans to promote our club attracted almost exclusively homophobic responses.
"It's no surprise, therefore, that we welcome this campaign, as we welcome people, with open arms."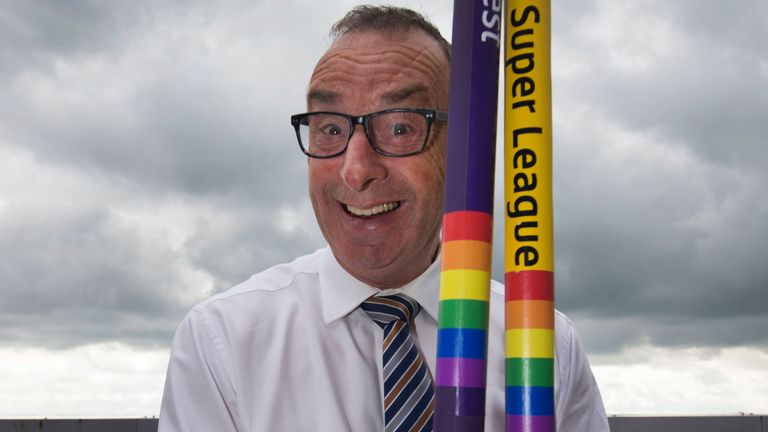 Hit play on the video above to learn more about Grace's CC, and watch the NatWest T20 Blast and Kia Super League on Sky Sports Cricket, with Southern Vipers v Western Storm (2.15pm) and Hampshire v Glamorgan (6pm) the next live games on the schedule, on Thursday.