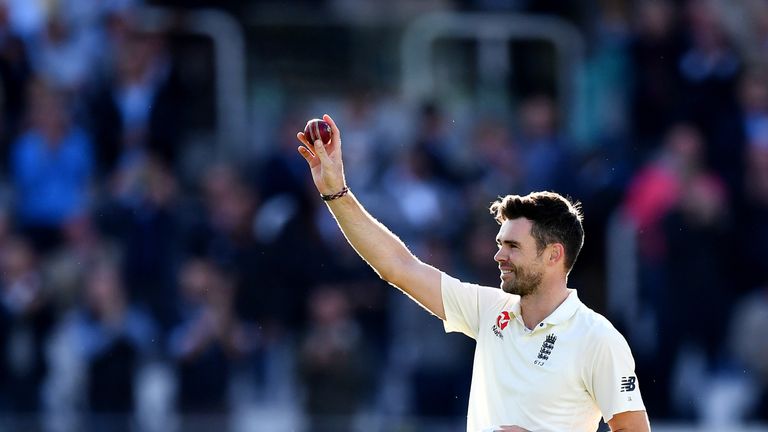 After a year in which we have seen two global tournaments on English soil, the Ashes change hands and a sing-off between two of English cricket's most recognisable faces – to name but a few – we asked our Sky Sports pundits for their cricketing highlights of 2017…
Nasser Hussain
My highlight of 2017 was the Women's World Cup in England. I thought that was a remarkable achievement from the England Women's team, who made some difficult decisions a year or so before that with Charlotte Edwards and a changing of the guard.
The way they played throughout the tournament, particularly on that day at Lord's in front of a sell-out crowd - I was there, I'd taken my daughter's cricket team and was sat in the crowd - was fantastic. The atmosphere was absolutely magnificent.
Sometimes with days like that you get a bit of a one-sided affair but it was a nail-biting game and, obviously, you had Anya Shrubsole bowling like she did at the end. Heartache for India but joy for England.
The ECB will be getting criticised for the way the men are going in Australia but one of the big ticks for them is the great things they've done for women's cricket and what the girls themselves have achieved. To win a World Cup at home, at Lord's, it doesn't get much better than that.
Rob Key
I was at all the games we did on Sky for the tournament so my highlight was Pakistan winning the Champions Trophy.
They beat India in the final and the atmosphere at The Oval was unbelievable - any chance you get to watch Virat Kohli and the India boys perform, albeit they didn't on that day, is great.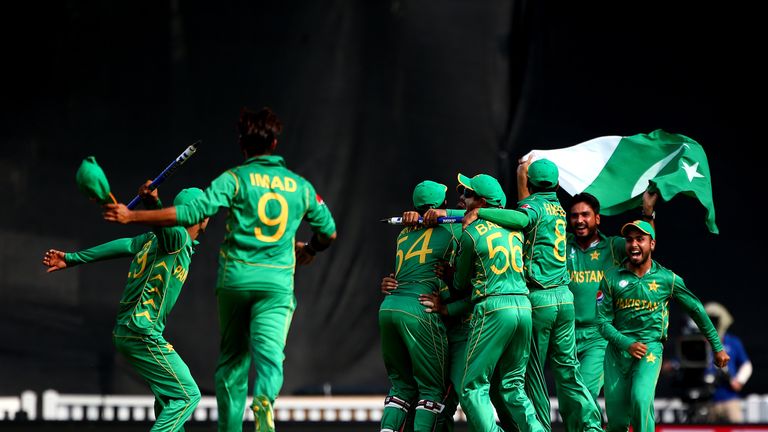 India versus Pakistan is probably the biggest sporting derby in the world and it is something that is just special to be a part of. Then to see Pakistan, who were massive underdogs going into the tournament, come through and win, I thought was probably the highlight of the year.
It was one of those moments where sport transcends into everyday life - you saw how important it was to Pakistan.
David Lloyd
I'm absolutely staggered - I could fall off me perch - when I hear people say Jimmy Anderson is ordinary, that he can't do it overseas. He's that ordinary that he's got 500 Test match wickets! One or two have said he hasn't done it this winter in the Ashes - he's got 16 wickets at 26!
He's had a terrific career and there is more to come. I was commentating when he got his 500th, against the Windies at Lord's, and it is always nice when it falls into your lap like that.
With Jimmy, it is more gratifying for me because I remember him coming as a youngster, he had a mullet on his head straight from Burnley and Bob Willis was the first one to spot him - he sat up and said 'who's this? He's getting it through at 90mph, this kid!'
Jimmy has matured into a real artist. He's in that Shaun Pollock, Glenn McGrath mould, in that he has now learnt all about bowling. He isn't fast but he still gets people out.
Mark Butcher
My cricketing highlight of 2017 was James Anderson reaching 500 Test match wickets.
It was an extraordinary achievement from an incredibly skilful bowler and somebody who has married longevity with skill.
He thoroughly deservers to join the greats in the world of fast bowling - a tremendous achievement and a great moment.
Dominic Cork
I thought T20 Finals Day was absolutely brilliant.
It was one of the best I've seen in terms of the entertainment, the Flintoff-Lloyd sing-off, Freddie falling and the cricket.
Notts were absolutely fantastic throughout the season but in particular on Finals Day. I'm so pleased for Notts, Mick Newell, Peter Moores and the whole team. Watching Notts was a real highlight for me in 2017.
Bob Willis
Windies' incredible Test-match win over England at Headingley, it was a great turnaround after their humiliation at Edgbaston under the lights a week earlier.
The calmness with which they batted was so un-West Indian, if you like, but it was great to see and it was great for cricket.
Shai Hope became the only batsman in history to score a century in each innings at the 127-year-old ground - having come into the Test with an average of 18.
It was an absolutely brilliant advertisement for five-day Test cricket.