Bumble's Blog: David Lloyd reflects on his cricketing highlights of 2017
Last Updated: 24/12/17 5:52pm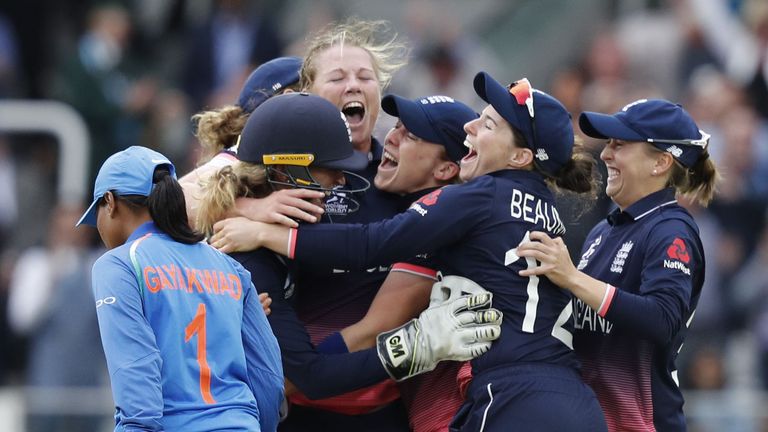 In his final blog of the year, David Lloyd looks back at some of his highlights of 2017, including England Women's World Cup win, Jimmy Anderson's 500th Test wicket and a marriage proposal...
King Kohli
Let's start with Virat Kohli's fabulous year. He's an incredible batsman, fantastic to watch but there is still that impetuosity of youth, he will keep having a go in the middle, he doesn't need to do that, let your batting do the talking.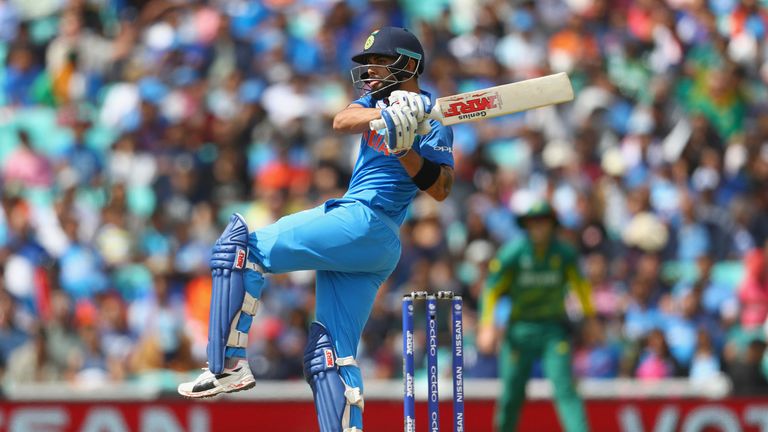 I'm really looking forward to seeing him this coming summer, he's got one or two scores to settle. Can he score runs in England? My guess is that he will!
World Cup winners
England Women winning the World Cup was a fabulous achievement, really putting women's cricket on the map. The star of the show was Anya Shrubsole against India in the final.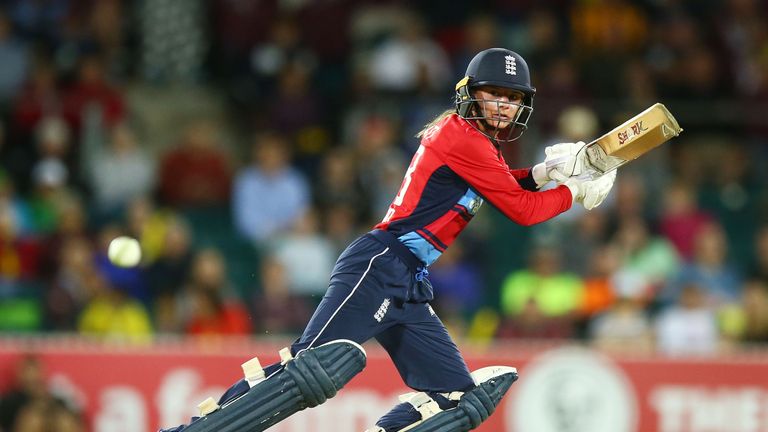 Staying with women's cricket - and I hope they don't mind - but I was absolutely thrilled when Danni Wyatt got a hundred in the Ashes because she once asked me to marry her! She probably knows that there is a queue… I've always thought she was a proper batter and I'm expecting more from her in 2018.
Surprise champions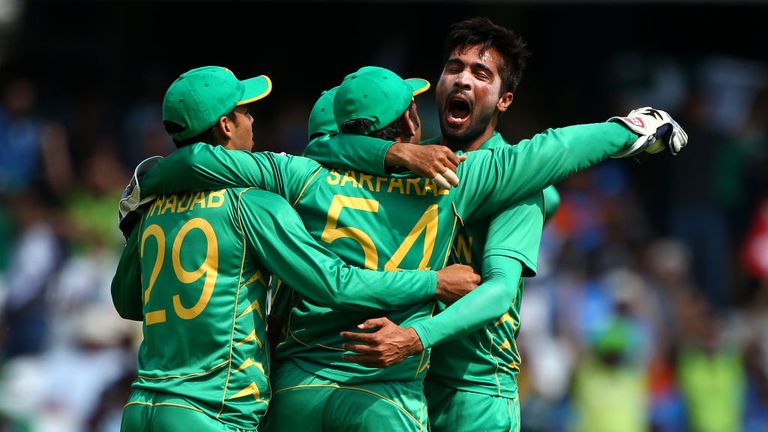 Pakistan: unpredictable, irresistible, great to watch, you've not a clue what's coming next and they go and win the Champions Trophy! I thought England were fabulous in the tournament until they got to that reused pitch down in Cardiff. Pakistan got the better of them that day and then shocked India in the final.
Oh Jimmy, Jimmy
I'm absolutely staggered - I could fall off me perch - when I hear people say Jimmy Anderson is ordinary, that he can't do it overseas. He's that ordinary that he's got 500 Test match wickets! One or two have said he hasn't done it this winter in the Ashes - he's got 12 wickets at 25s!
He's had a terrific career and there is more to come. I was commentating when he got his 500th, against the Windies at Lord's and it is always nice when it falls into your lap like that.
With Jimmy, it is more gratifying for me because I remember him coming as a youngster, he had a mullet on his head straight from Burnley and Bob Willis was the first one to spot him - he sat up and said 'who's this? He's getting it through at 90mph, this kid!'
Jimmy has matured into a real artist. He's in that Shaun Pollock, Glenn McGrath mould, in that he has now learnt all about bowling, he isn't fast but he still gets people out.
Record-equalling Ross
Dean Martin penned a song for Ross Taylor, Little Ole Wine Drinker Me. There is nothing Ross likes more at the end of a day than a really nice glass of wine, he doesn't go in for the £10 bracket either!
He's a smashing lad and he was obviously very emotional to go level with Martin Crowe, his mentor, but also when the captaincy was taken off him, it obviously hurt him but he carried on. He could go down as one of New Zealand's greatest sportsman.
Australia's Ashes
It has been disappointing for England in the Ashes, all failings of finding it very difficult away from home. I thought England would be fine out there so I was totally wrong in that respect because Australia have steamrolled them, really, with quality fast bowling.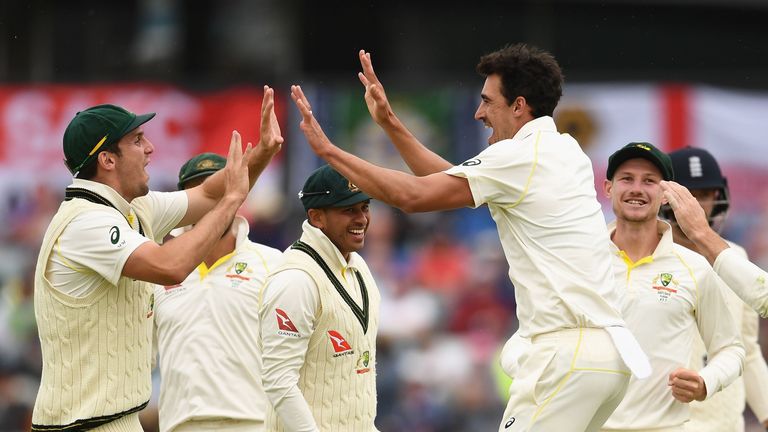 Congratulations to the management for getting these fast bowlers - who will always get injured, it is the same with any fast bowlers, just ask Dale Steyn - absolutely primed for the Ashes, good on them.
I still think Nathan Lyon is a massive player for Australia and they have finally got over Shane Warne. They'll never be another Shane Warne but Lyon is doing a fantastic job for them.
Any other business...
T20 Finals Day was great, of course, and I'm doing a few theatre nights with Jonathan Agnew and somehow I end up dressed as Neil Diamond, singing Sweet Caroline at the end of every one them!
I've got me tickets for North Ferriby on Boxing Day and, of course there is wall-to-wall football on the TV this Christmas - and the darts! It's fantastic, the darts, that is a highlight of the festive period.
Can Phil Taylor do it? They'll all be gunning for him. It's unmissable and as the late, great Sid Waddell said, 'you've got to be fit for this game, what an athlete!'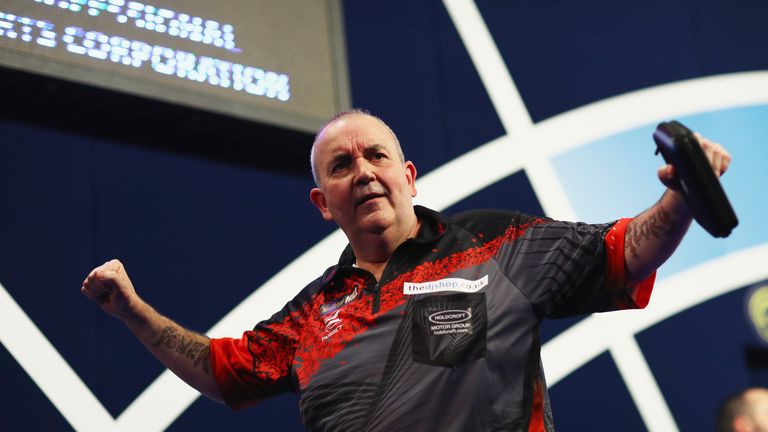 Something else that caught my eye was Michael Owen as a jockey in a charity race, and he came second.
That would be on my bucket list, I'm not sure I'll be able to give it a go though, I'm probably a bit heavier than Michael Owen - I don't think I'm the right build - but what a thrill to ride in a competitive race.
My New Year's resolution? I will be fitter in 2018 than I was in 2017.
That's your lot for this year - Merry Christmas to all readers!