Mitchell Marsh has admitted he is running out of superlatives to describe the form Steve Smith is showing ahead of the fifth and final Test match in the Ashes series.
Australia lead 3-0 with the hosts aiming to finish the series in winning fashion in Sydney on Wednesday and Smith, who has racked up 604 runs in the first four Ashes Tests, has been instrumental in his side's dominance.
Marsh has played well alongside Smith in the series having put on a 301-run partnership in the third Ashes Test while at Sydney the pair grinded out an 85-run second-innings stand to help secure a fourth Test draw.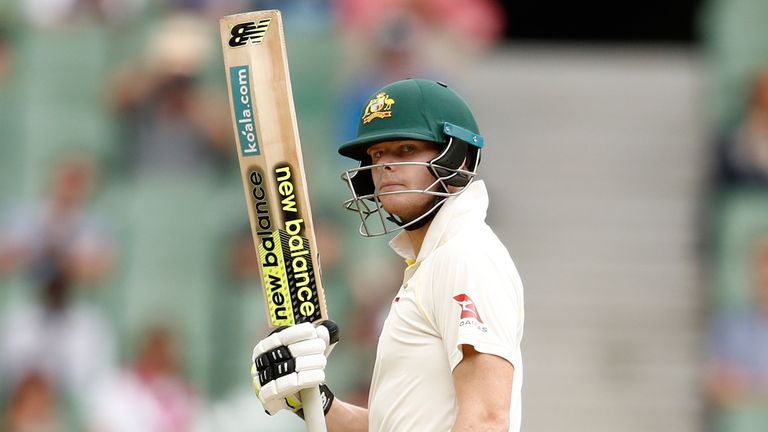 "I am starting to run out of things to say about him [Smith] to be honest," said Marsh, praising Smith's leadership both on and off the field.
"He is just in incredible form. The thing I love about it [his performance] is just the way that he leads as a captain. You want your captain to be leading both on and off the field.
"The way that he does it is unbelievable. We all have such respect for him. Hopefully his form can continue for a long time."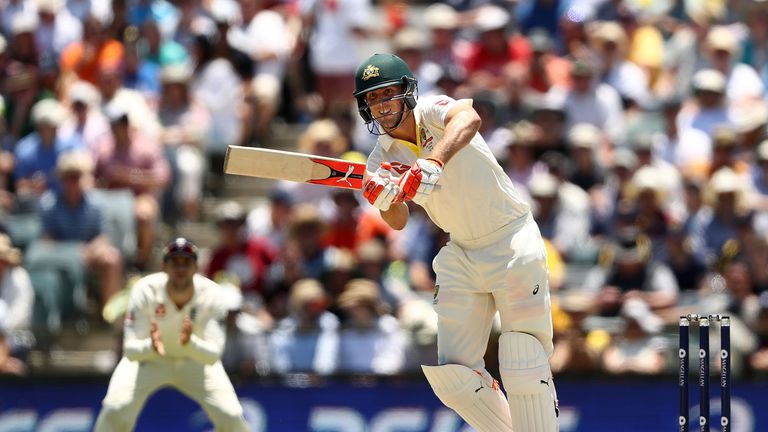 The 26-year-old all-rounder scored his maiden Test century at the WACA as Darren Lehmann's side regained the Ashes in convincing fashion and Marsh believes Smith's form has rubbed off on his team-mates.
"He loves the game," Marsh added. "That is for sure. I think it is purely just his hunger.
"His hunger for us to be a successful team, his hunger to be successful himself and that is hopefully rubbing off on all of ourselves.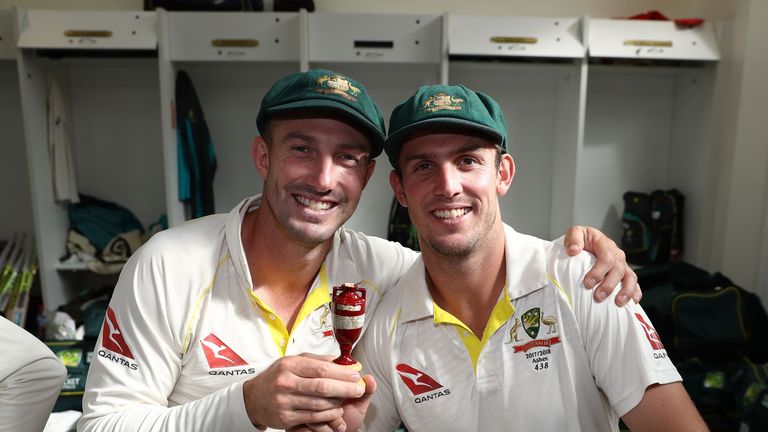 "We just love watching him bat. If he is out in the middle then it means we are doing pretty well. We all just sit there and enjoy watching him go about his business."
Ashton Agar, in line to play his Test on home soil at the SCG, could partner Nathan Lyon in a two-man spin attack and Marsh, describing his countryman as a completely "different kind of all-rounder", is in no doubt the Perth Scorchers player would impress if selected to start.
"We are totally different kind of all-rounders," said Marsh about Agar.
"If they want to go down that route then that is completely fine. He has shown over a long period of time that he could play as an all-rounder.
"I watched him bowl 50 overs at the MCG against Victoria and he bowled beautifully on a wicket that was very similar to the one we played on last week so he is bowling really well and if he is given his chance he will be able to take it."