England Watch, IPL Week 2: Jason Roy and Sam Billings star with match-winning knocks
Which England players starred in Week 2 of IPL 11? Tweet us @SkyCricket
Last Updated: 16/04/18 8:42am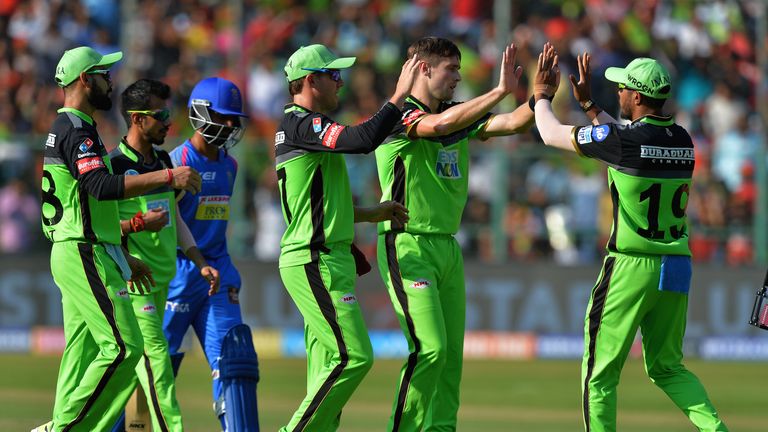 It has been another thrilling week in the IPL, with England players very much at the heart of the drama.
There's a 12-strong group of England internationals at this year's tournament, but how have they all fared in week two?
Read on to find out…
Jason Roy, Delhi Daredevils: Batting - Innings 1, Runs 91, Average 91, Highest Score 91no
What an innings! And what a way to announce yourself to the IPL!
Roy was hidden down the lower order in three forgettable games for the Gujarat Lions in last year's tournament, and was not selected for Delhi's opening two games of 2018 - but, after two defeats, he came in for New Zealand's Colin Munro at the top of the order.
What an inspired decision it proved to be, as Roy cracked six fours and as many sixes in a blistering, unbeaten 91 off 53 balls. The key word there being 'unbeaten' as, so often, a criticism of the Surrey and England star has been his failure to see a good start into a truly match-winning score, yet his efforts here helped the Daredevils successfully chase down Mumbai's 195-run score.
It prompted Mark Butcher, watching the knock in the Sky Sports Cricket studios, to say it's proof of a new level of maturity in Roy's batting, benefiting greatly from the influence of Ricky Ponting as Delhi head coach.
"The way he closed the game out, the maturity he showed going through the gears, were all great signs," said Butcher. "It looks like Ponting has had a real influence on him. He's in there, saying, 'Come on, you're a fantastic player, but I'm not going to let you slip here. Don't you give this away now'."
VERDICT: 9/10
Sam Billings, Chennai Super Kings: Batting - Inns 2, Runs 65, Ave 32.50, HS 56
Talking of match-winning innings', Billing might not have been there at the end to see Chennai home to victory against Kolkata, but his 56 off 23 balls was utterly crucial!
Set a daunting 203 to win, Billings arrived at the crease in the 12th over, with a further 102 runs still needed, joining Super Kings skipper MS Dhoni in the middle.
It takes something to outdo IPL run-chase specialist Dhoni, but that's exactly what Billings did, smashing five sixes in his staggering knock, including two crucial ones in the 18th over, after Dhoni had fallen for 25 in the previous over with 28 runs still required from 21 balls.
Billings could not repeat his heroics in Chennai's second outing of the week, however, falling foul of a bizarre lbw dismissal to Ravichandran Ashwin - initially awarded four runs, before given out on review - as CSK failed in their pursuit of Kings XI's 198-run target.
VERDICT: 7/10
Chris Woakes, Royal Challengers Bangalore: Bowling - 7.2-0-83-4, Ave 20.75, Best Bowling 2-36; Batting - Inns 2, Runs 1, Ave 1
Still not quite at his best, though Woakes continues to have the happy knack of taking wickets - his seven strikes through the first three games are the joint-most in the tournament so far, along with Mumbai leg-spinner Mayank Markande.
Woakes also, however, continues to be expensive, going at comfortably over 10-an-over. He struggled at the start of the innings against Kings XI, conceding 16 runs to the in-form KL Rahul in the first over, while it was at the back end where the damage was done by Rajasthan, Sanju Samson blasting his final three deliveries for 14.
Kings XI's collapse from 94-3 to 122-7 in defeat to RCB allowed Woakes to claim a couple of cheap wickets late on, while he can at least count England team-mate Jos Buttler among his two victims in the defeat to Rajasthan.
VERDICT: 6/10
Ben Stokes, Rajasthan Royals: Batting - Inns 2, Runs 43, Ave 21.50, HS 27; Bowling - 3-0-32-1, Ave 32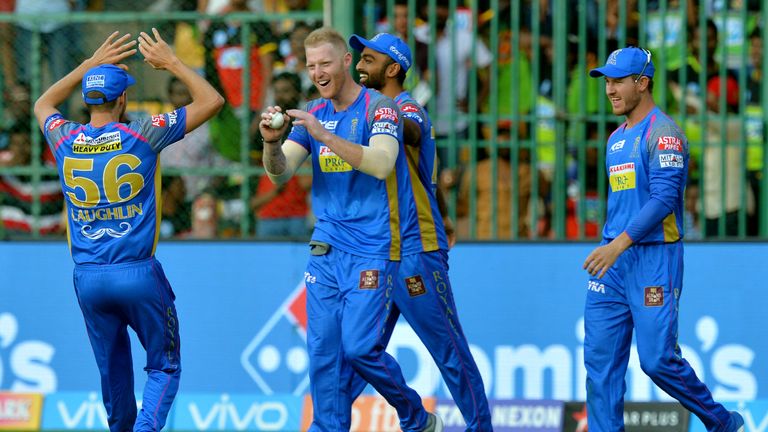 With the bat, against Delhi, Stokes was unfortunate to get an absolute beauty from Trent Boult - stirring memories of England's abysmal Auckland collapse to New Zealand in the recent Test series - as the left-armer got one to pitch on off stump and move away sharply, taking the outside edge.
Against RCB, he shoulders the responsibility for his demise, dragging leg-spinner Yuzvendra Chahal onto his stumps when looking for the big mow over deep square-leg after having played nicely for 27 off 21 balls.
Encouragingly for England, Stokes then got through three overs of the RCB run-chase, though Virat Kohli took a liking to him early on, smacking a pair of boundaries in an over costing 15. But, the big man came back well, taking his first wicket of IPL 11, bowling Washington Sundar.
VERDICT: 6/10
Jos Buttler, Rajasthan Royals: Batting - Inns 2, Runs 52, Ave 26, HS 29
Buttler continues to threaten in the IPL, without yet truly delivery the blistering style of boundary-laden innings that has become his trademark in England blue.
But, his week two IPL efforts were two more-than-useful cameos contributing to back-to-back Rajasthan wins - firstly tonking two fours and two sixes in an 18-ball 29 in a rain-affected win over Delhi and then 23 from 14 as the Royals racked up a massive 217 runs in their victory over RCB.
His second innings of the week started with a sublime reverse-sweep for four first ball, including smashing Woakes for six over midwicket but ultimately ended with the embarrassment of falling to his England team-mate, firing a full toss to mid-off.
VERDICT: 6/10
Tom Curran, Kolkata Knight Riders: Bowling - 3-0-39-2, Ave 19.50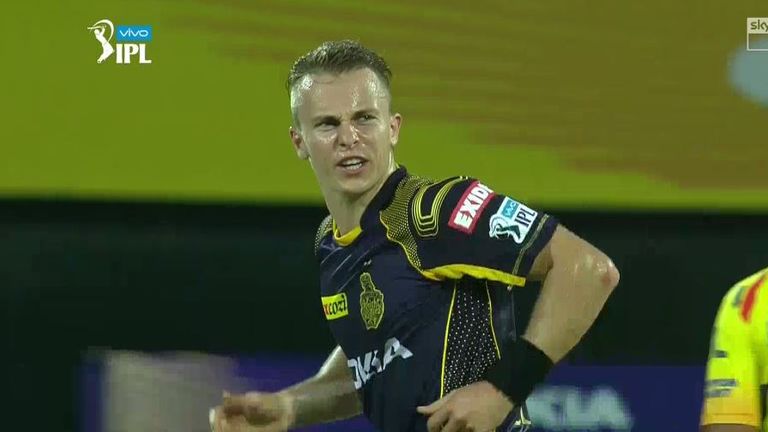 Curran did not look cowed when coming in for his first IPL experience for Kolkata on Tuesday, though he was somewhat harshly dropped from the team following their defeat to Chennai.
It was far from Curran's fault that the Knight Riders failed to defend 202, as Billings starred for the Super Kings, and he even took two wickets in his, admittedly a little expensive, three overs - Billings in the penultimate over and earlier Shane Watson, who was not best pleased to fall to the 'pie-chucker'. His (lip-read) words, not mine.
The left-arm option of veteran Mitchell Johnson replaced him for Saturday's defeat to Sunrisers, returning very similar figures. It surely will not be the last we see of the Surrey all-rounder in the IPL.
VERDICT: 5/10
As for England interest elsewhere, as many as six players missed out during week two:
Alex Hales and Chris Jordan are still to play for the unbeaten Sunrisers and, given their successful three-wins-from-three start, they may have to make do with waiting on the sidelines some time longer.
Liam Plunkett is also yet to get a go with Delhi, though will have been encouraged by his mate Roy's success on Saturday - could he follow suit with a first IPL appearance perhaps on Monday, against Kolkata?
Moeen Ali and David Willey are also still waiting to make their IPL debuts, for RCB and Chennai, respectively, while Mark Wood has not been picked since conceding 49 from his four overs in his first outing for the Super Kings.