Trent Bridge and Loughborough to host trial days for proposed 100-ball competition
First pilot day will take place with women players on Friday
Last Updated: 13/09/18 1:43pm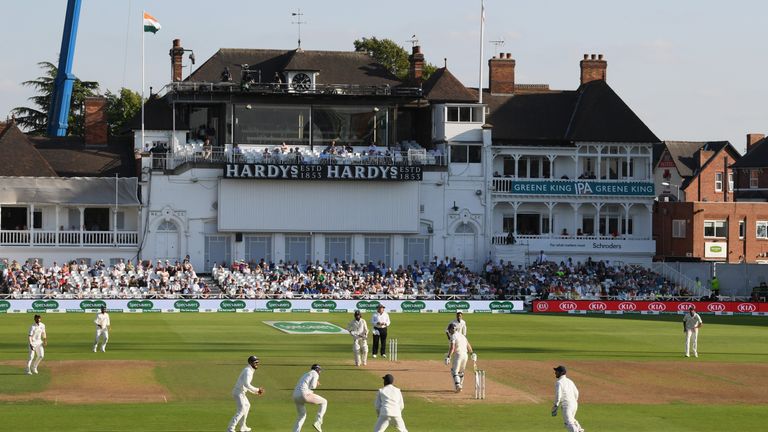 Trent Bridge will host three days of trial matches for the proposed 100-ball competition, which is set to get underway in 2020.
The home of Nottinghamshire will play host to three men's games from September 16-18, with three women's games taking place at Loughborough on September 14, 15 and 27.
The concept of 15 six-ball overs and one closing 10-ball over will be tested, with players being asked to provide feedback.
Professional Cricketers' Association chairman and Worcestershire batsman Daryl Mitchell said: "The trials will provide an opportunity for players to get involved and to experiment various elements of the playing conditions which will be tested before providing feedback to the ECB on if the format is workable.
"After the proposed 100-ball format was announced in April, consultation with PCA members has been regular, with numerous conversations and meetings between the ECB, PCA and player representatives to discuss playing regulations.
"With the extremely packed schedule, we are grateful for Nottinghamshire and Warwickshire for cancelling their scheduled 2nd XI friendly to provide players while Nottinghamshire and Lancashire do not have a 1st XI fixture.
"We are hopeful the majority of counties will have a representative although with some counties having 1st XI and 2nd XI fixtures it will not be possible to have a player from each of the 18 counties.
"The current plan is to have three or four XIs to maximise the investigations on the three days whilst making sure workload for players is manageable."