Australian batter Elyse Villani says the Southern Stars are ready to dominate again
Elyse Villani feels Australia turned a corner after missing out on the two previous world titles in the last two-and-a-half years
By Kalika Mehta - Journo_K
Last Updated: 08/11/18 10:40am
Ahead of the upcoming ICC Women's World T20, Sky Sports Cricket is profiling a player from each of the 10 teams. Australian batter Elyse Villani tells Kalika Mehta how losing her central contract led to a self-discovery and how last year's World Cup disappointment has changed the Southern Stars.
Elyse Villani's start to life as an Australia cricketer was far from smooth or straightforward.
The then 20-year-old was included in a successful side for her destructive batting style and installed at the top of the order.
She made her debut in a win over New Zealand in Brisbane in June 2009 but was not selected in the Southern Stars' side for that year's World T20 which began nine days later in England.
The following year a young Meg Lanning was preferred in the five-match T20I series against New Zealand in February but Villani was recalled for the 2010 World T20 at the expense of her future captain.
The tournament in the Caribbean was a chastening experience for the opener as she scored just 28 runs in five innings - although Australia went on to lift the title.
It led to Villani being axed from the team, without a central contract and out in the wilderness, which forced her to reflect on her motivation behind playing for the national side.
"I'd been selected maybe on talent but definitely not on work ethic and I thought I was probably out of my depth at that level," she admitted.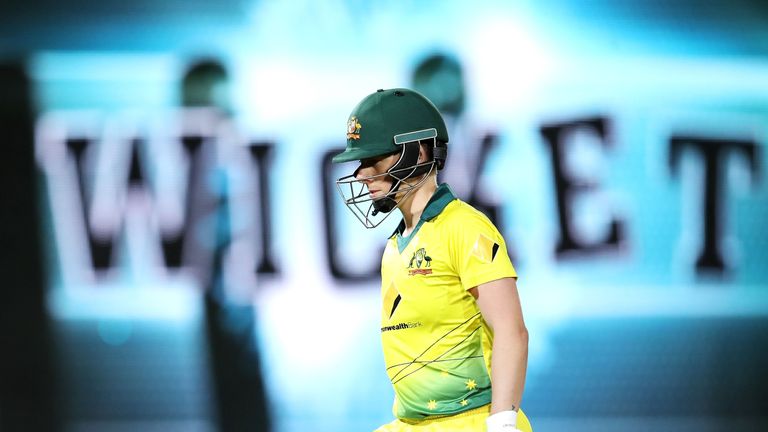 "I was dropped from the Australian squad completely and I was off the contract list for a year or two.
"It was a bit of a wake-up call in terms of self-discovery, I asked myself 'why was I playing?'. You start asking those questions of yourself and you learn to understand you are going to go through highs and lows.
"It made me more appreciative when I am playing that it's something I want to be part of. It's obvious to me that when I'm balanced and happy off the field, it translates to better performances on the field.
"There are a lot of uncontrollable aspects in the game as well and my mindset in the last couple of years has been focusing on the things I can control, skills and fitness and who I am away from cricket as well."
Villani battled through and after just under a three-year hiatus she returned to the Australian fold for the final T20 against New Zealand in Melbourne in January 2013 - with the series already won.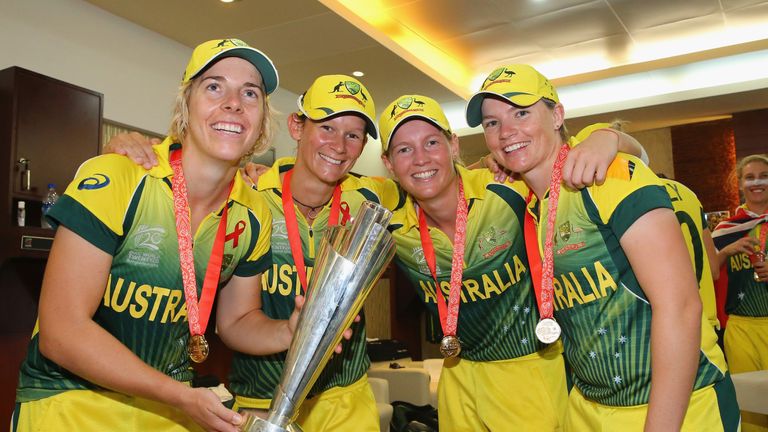 Although an unbeaten 36 was her highest score in five innings following her return to the team, she was named in the squad for the 2014 World T20.
The opener showed her worth during the tournament, blasting an unbeaten 54-ball 90 against Pakistan and ended the competition as Australia's second highest runscorer - as the Southern Stars clinched their third successive title.
Villani became a part of the one-day side too and came to England last year as part of a strong side that was tipped to retain their World Cup title.
Expectations were heightened too after the side's shock defeat in the 2016 World T20 final to the Windies but the six-times 50-over champions came up short once more - as Harmanpreet Kaur's memorable unbeaten 178 helped India defeat the holders in the semi-final.
Villani confesses following two major tournament disappointments Australia were forced to re-evaluate their brand of cricket.
"It made us act," she explained. "It alerted us to the fact that what we were doing was no longer good enough. We needed to find different plans and different ways of going about things.
"It was actually a bit of a turning point for our group, coming back to Australia and assessing it, we sat down and had a think about what kind of team we wanted to be and what kind of individuals we wanted to be within the team.
"As painful as it was, it's probably what we needed as a team - to take the next step and over the last 12 months we've really improved and embraced change within our culture and our group.
"We identified a style of play we wanted to own as a group and, for that to be successful, every single person that comes into the team needs to buy into that.
"We've become a lot more flexible in terms of our batting line-up, all batters are really confident in the role they play and we have a more open mindset.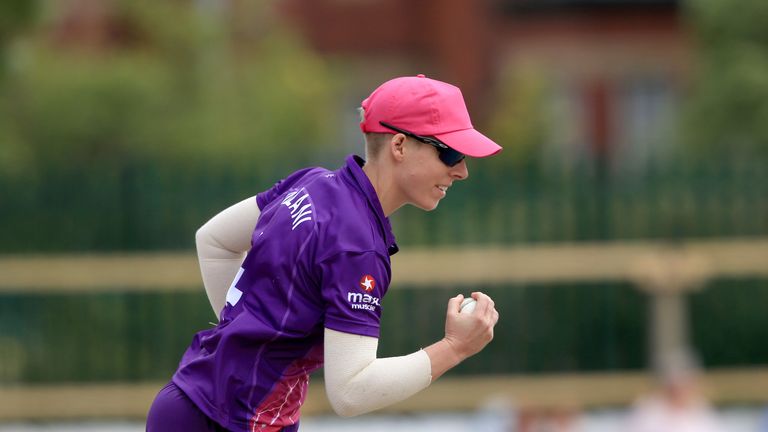 "For our bowlers, Plan A is great but when things aren't going our way, they're now a lot more comfortable with their Plans B and C and trying to stay one step ahead of the batters.
Villani is hopeful the last year's disappointment in England can spur the side on to victory in the Caribbean.
While the Australian Women team have committed to playing an "aggressive" brand of cricket on the field, the batter points out the team are aiming to inspire the next generation with their style.
With the 2018 World T20 the first standalone competition of this tournament, Villani is hopeful women's cricket can show it can entertain.
"We've got really high expectations of ourselves," she said. "We want to show the world the style of cricket we want to play we've been working towards the last 12 months.
"An attacking, aggressive brand of cricket with both the bat and the ball - and be really dynamic and athletic in the field.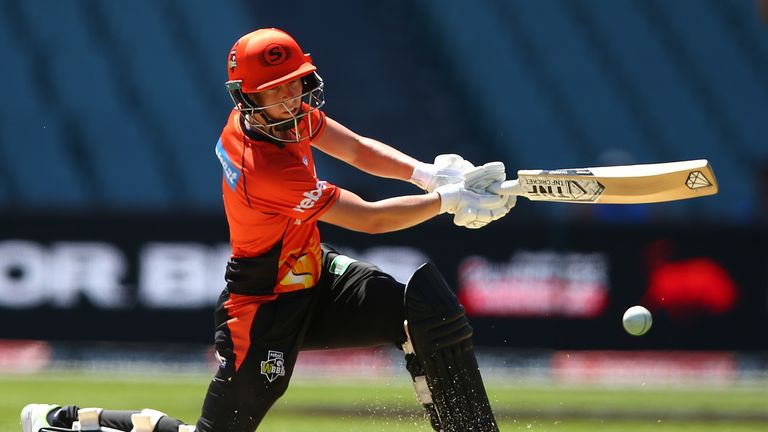 "Making sure we're really taking the game on, making sure the crowd has something to cheer about and enjoying what we're doing.
"Both the Australian men's and women's teams are aware that you can play hard but certainly play fair and that is the most important thing.
"It's not a win at all costs mentality - there's certainly more to life than winning games of cricket and sometimes that can get lost in elite sport.
"We want to inspire a lot of young people coming through, to show cricket is a sport for all and girls have an equal opportunity to play it and represent their country.
"Hopefully the T20 will be a huge spectacle where women's cricket can come out of the shadows of men's cricket - and just be cricket."
Watch every match from the ICC Women's World T20 live on Sky Sports with New Zealand taking on India from 2.30pm on Friday, November 9.