Cricket quotes of 2018: Alastair Cook, Virat Kohli and David Warner feature
Spiderman, snakes and sticky tape, plus skippers sledging skippers!
Last Updated: 28/12/18 1:00pm
After a year of retirements, a ball-tampering scandal and James Anderson trumping Glenn McGrath, we revisit the top soundbites....
"That was Spiderman stuff. You don't do that as normal human beings. He can do freakish things, I'm used to it now."
Virat Kohli 'marvels' at AB de Villiers' one-handed boundary catch in the Indian Premier League…
"You get guys that are good. Then you get guys that are excellent. And then you get AB de Villiers."
Dale Steyn hails De Villiers after the latter confirms his international retirement...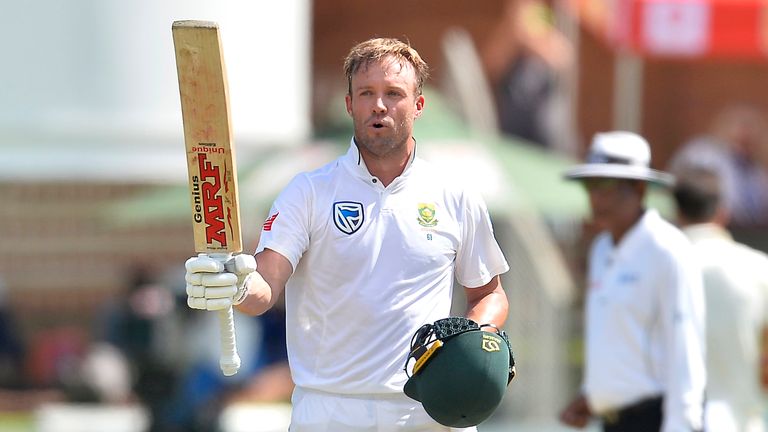 "I think Virender Sehwag saved the IPL by picking me."
A typically modest Chris Gayle after being signed by Kings XI Punjab…
"There is plenty of room for banter or what we call sledging. If I play Uno with my daughter, there's lots of banter, we sledge each other, but we don't abuse each other."
Justin Langer says Australia won't stop sledging under his stewardship…
"I know he's your captain but you can't seriously like him as a bloke."
And Tim Paine proves it with this line about India captain Virat Kohli to Murali Vijay!
"We have this yellow tape in our kit and it is connected to some padding, but the sticky stuff is very sticky and I felt like it could be used to collect some stuff from the side of the pitch, and I have been charged with ball-tampering."
Cameron Bancroft in the immediate aftermath of the ball-tampering scandal…
"Maybe cricket isn't for you, you'll ask yourself… will you return? Yoga will be such a fulfilling experience."
Bancroft considered a novel career move after being hit with a nine-moth ban...
"Faf is being held together by... I was going to say by sticky tape, but that's probably not the right thing."
South Africa coach Ottis Gibson chooses his words carefully after the ball-tampering affair…
"In the back of my mind I suppose there is a tiny ray of hope that I may one day be given the privilege of playing for my country again, but I am resigned to the fact that that may never happen."
David Warner fears he may never play for Australia again…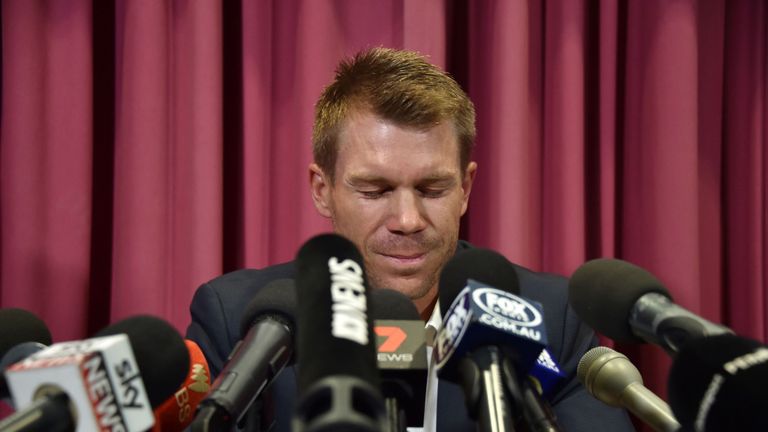 "I was never going to be the best player the world has ever seen but one thing I can be proud of is that I genuinely believe I have become the best player that I could have become.."
Alastair Cook on his England career…
"I'm happy Cookie was on the field to see that wicket. He is my best mate and he has been brilliant, there for me all the time. What he has brought to the dressing room, the team, what he has done for English cricket as a player and captain is above and beyond."
James Anderson salutes Alastair Cook after his final day in Test cricket - and one when Anderson leapfrogged Glenn McGrath as the most prolific seamer in Tests...
"It will be nice to get someone in at first slip who can actually hold on to a few. Who knows how many wickets I could have got if he could catch!?"
Anderson, though, could not resist a sly dig about Cook's fielding!
"I'd like to see Jimmy go and get 600 and then whether he wants to try and knock off one of these dodgy spinners that are still at the top of the tree."
Glenn McGrath hopes James Anderson continues to break records in Test cricket…
"Geez Davey! This celebration is the equivalent of Sir Ed Hillary giving it large climbing his front steps, post Everest!"
Brendon McCullum's reaction on Twitter after David Warner wildly celebrates a century in Sydney grade cricket…
"I'd back Alyssa Healy against the anacondas, the way her form's been at the moment."
Mel Jones was in awe of the Australia opener's efforts at the Women's World T20…
Watch the ICC Cricket World Cup, the Ashes and the Women's Ashes live on Sky Sports Cricket in 2019!
Before then watch every ball of England's Test and ODI series against Windies, starting with the first Test on Wednesday January 23.