Somerset and Nottinghamshire's Vitality Blast quarter-final goes to reserve day
Last Updated: 26/08/18 5:31pm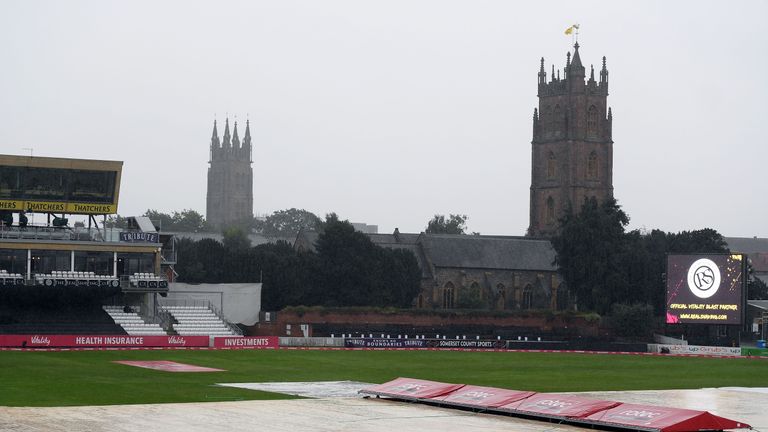 Somerset and Nottinghamshire will return to Taunton for their Vitality Blast quarter-final on Monday after rain prevented any play on Sunday.
With rain falling throughout the day, the covers remained firmly on and after an inspection at 4pm, an hour after the scheduled start, the umpires took the decision to abandon play for the afternoon.
Thanks to a reserve day, the teams will be back at the ground on Bank Holiday Monday to try again with play due to begin at 1pm and a place at Finals Day at stake.
The winners of the match will take on Sussex Sharks in the semi-finals at Edgbaston, with Lancashire Lightning facing Worcestershire Rapids in the other last four tie. Both games, as well as the final, will take place on September 15 at Edgbaston.
We will have updates from Taunton throughout the day on Monday on Sky Sports Cricket during our coverage of the Kia Super League Finals Day at Hove.