Jack Burnham speaks of Durham support after drugs ban
"I deserved my ban and in a weird way, I'm glad it happened," says batsman
By Keith Downie
Last Updated: 18/12/18 9:53am
Durham batsman Jack Burnham has vowed to make his family proud again, after returning to cricket following a 12-month drugs ban.
The 21-year-old admits he disgraced himself after testing positive for cocaine last October, and thought his cricket career could have been over before it had even really begun.
It was the third drugs test the 21-year-old had failed, following a routine hair sample before the start of last season.
Under ECB rules, Durham were not allowed to sack him after the first or second offence, but were permitted to do so following the third.
But they decided to stick by a player who had been on their books since the age of seven, offering him counselling and support off the pitch to battle inner demons that had troubled him since childhood.
Burnham, who was set for the top after finishing highest run scorer at the U19 Cricket World Cup two years ago, has been working on a building site for most of 2018, as he served his suspension away from The Riverside.
He told Sky Sports News: "I've felt lots of emotions over the past 12-18 months - disappointment in myself, regret, devastation.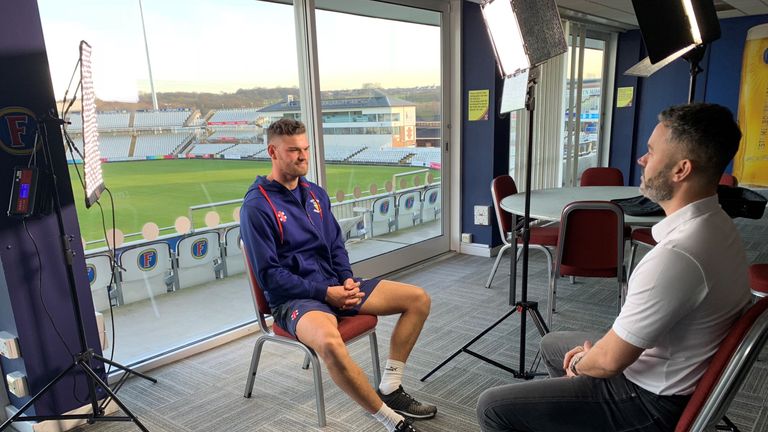 "I've lost family and friends as a result of my actions. I felt invincible and never thought it would come to this."
Describing the day he found out he had failed the third drugs test, while watching a film at home in his bedroom, Burnham said: "I got a call from the club doctor who told me the test was positive.
"Everything fell to the floor, I didn't know what to do for a couple of weeks. Luckily, my mam sat me down and gave me a back-hander - it was the first honest chat I'd had in my whole life.
"I really opened up for the first time and it was a huge weight off my chest. I had bottled up things from my childhood but now it's just a massive relief.
"She said she had my back, so I decided to get my life back on track, but it could have gone the other way.
"I let my family down massively in all of this and that hurts. I've been at Durham since I was seven years old, and it was thanks to my parents that I made it as a cricketer.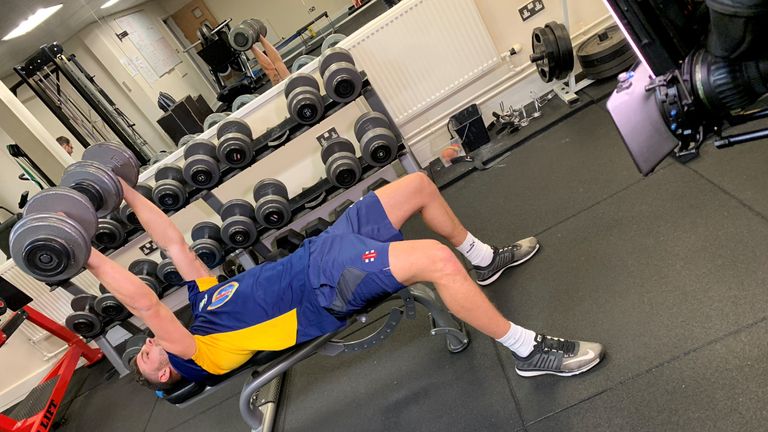 "And there I was, throwing away all their hard work. I felt like a disgrace. I knew I was going down a bad path."
After speaking to his mum, Burnham decided to get professional help and, through the PCA and Durham, he has made changes to his life.
The local lad now has someone he can call at any time if he ever feels he is in trouble.
"I've met the counsellor a number of times and travelled to see him in Notts," Burnham revealed.
"We FaceTime often and I can call him to talk whenever I need him.
"I've really let him into those things that happened in childhood - things that you really don't want to tell anyone. These are things that probably wouldn't have been addressed. I hadn't let anyone in - not even my parents.
"Every morning, I write out a list of things that describe how happy or sad I am. I remind myself through the day and then do it again before I go to bed. It reminds me that I'm in a good place.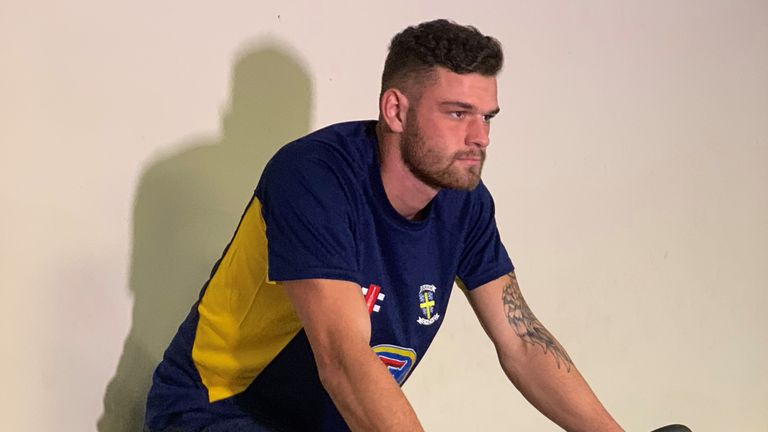 "I'm so grateful to the club, what they have done for me has been amazing. I'll never forget the support they have given me.
"But I have good days and bad, and I know that I still have a lot of hard work ahead of me to regain the trust of the club and my team-mates.
"I let them down badly and I've said sorry, but I want to regain their trust with actions and not words."
Burnham returned to training last month as Durham get set for another assault on Division Two. But eight months working on a building site has taught him some harsh lessons.
He added: "I was up at six every morning and not getting home until five at night, right through the winter.
"Digging holes all day was a massive eye-opener and made me realise just how hard people work to get by in life outside of professional sport.
"I was working on the building site all week and then playing Saturday league cricket for Hetton at the weekends."
Burnham, who became the third-youngest player to score a first-class century for Durham when he struck 135 against Surrey at The Oval, is well aware that yet another failed drugs test would come with a three-year ban from the sport he loves.
He vowed: "There is no way that's going to happen. Absolutely not. I had lost everything at this point last year. I don't want to have to do all the hard yards again to get it all back.
"What would I say to the Jack Burnham of last year? Am I allowed to swear? I would say, just don't go down that path.
"Open up to your problems and don't be shy. Getting things off your chest is so good for you. I used things that happened to me in the past as an excuse but I don't do that anymore.
"I deserved my ban and in a weird way, I'm glad it happened.
"I learned hard life lessons and a lot of things about myself. It seems strange to say I'm glad I got caught, but as a result of the positive test I'm now in a lot better place."