Sri Lanka great Kumar Sangakkara to retire from first-class cricket after Surrey season
By Ashfaq Gorsi
Last Updated: 23/05/17 12:22pm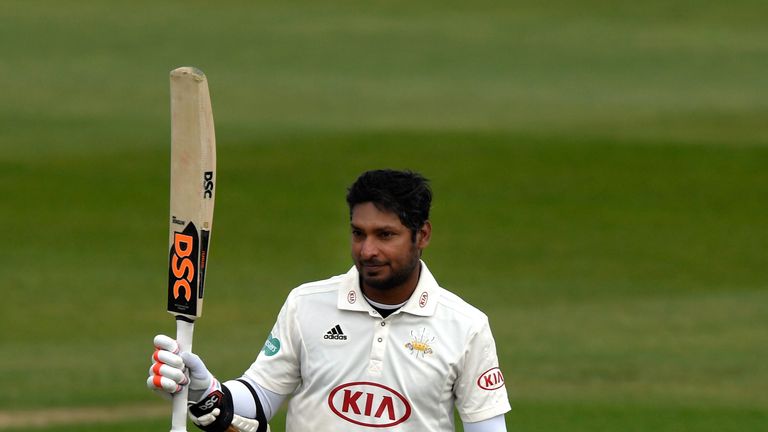 Former Sri Lanka batsman Kumar Sangakkara has announced he will retire from first-class cricket at the end of the season.
The 39-year-old, who amassed 28,016 runs in his international career, is fifth on the all-time list of Test run scorers and will go down as one of the greats of the game.
Sangakkara has been in fantastic form for Surrey this season, having hit two centuries against Middlesex at the weekend.
But Sangakkara felt it was still time to move on and said: "You try to fight the inevitable but you need to get out while you're ahead.
"It's the last time I'll play a four-day game here. I'll be 40 in a few months; this is about the end of my time in county cricket."
Although Sangakkara could continue playing the shorter form of the game, his time with Surrey will come to an end.
"My career might have a few more months [left] but that's about it," he added
"The biggest mistake that sometimes you can make is that you think you're better than you really are. Cricketers, or any sort of sportsperson, have an expiry date and you need to walk away.
"I have been very lucky to play for as long as I did so but there's a lot more life to be lived away from the game."