New Gloucestershire deals for Craig Miles, Liam Norwell, Hamish, Marshall and Ian Cockbain
Craig Miles, Liam Norwell, Hamish Marshall and Ian Cockbain have signed new contracts with Gloucestershire.
Last Updated: 16/09/13 6:48pm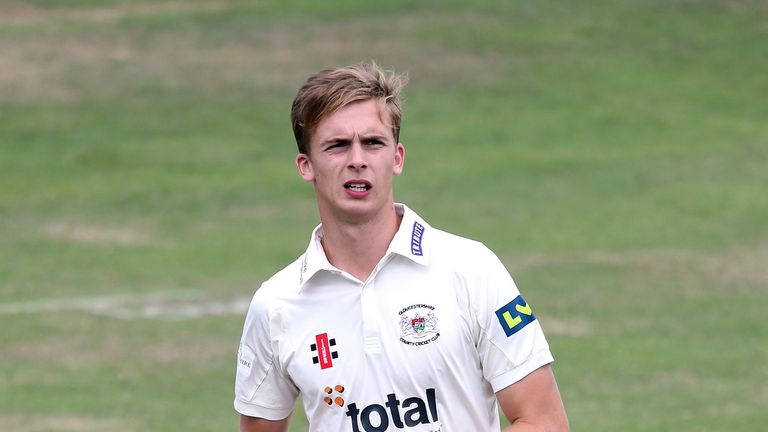 Miles, 19, has been a revelation this season, taking 43 first-class wickets and his new contract keeps him at Bristol until 2017.
Director of Cricket John Bracewell said: "Craig is, without doubt, the best under-20 bowler in the country.
"With time and effort, Craig will undoubtedly play at the highest level. We must and will provide that support."
Potential
Norwell, 21, has suffered with injuries this season but Bracewell said he has seen enough to offer him a new deal which takes him to 2015.
Bracewell said: "Liam has had his problems with injuries and we need to get him on the park more.
"But we recognise his potential as a wicket-taker and will continue to help him overcome the fitness issues."
Kiwi Marshall has once again been the lynchpin of the middle order this season and he has extended his contract until 2016.
Bracewell added: "Hamish has proved his value to us on and off the field. He is still in our top four in terms of fitness, which is a credit to him and a great example to our young players.
"When you have a young squad it is vital to have the right senior professionals in the dressing room as role models. Hamish is like a father figure to a lot of his team-mates and they trust him."
Cockbain has a new two-year extension to his contract, keeping him at Bristol until 2015.
Bracewell said: "Ian Cockbain's opportunities in four-day cricket have been limited by the fact that our top-order batting has been consistent and we signed a batsman as overseas player in Michael Klinger, who has done very well.
"But in limited-overs cricket Ian has been one of our stars. He has shown he can put bat to ball and does not need time to play himself in."
Wicketkeeper Richard Coughtrie and all-rounder Paul Muchall have been released