Ben Duckett says England call-up the aim after Nottinghamshire move
"I'm not even thinking about playing for England at the moment. I'm at one of the best clubs in the country now and loving every minute"
Last Updated: 19/04/19 11:03am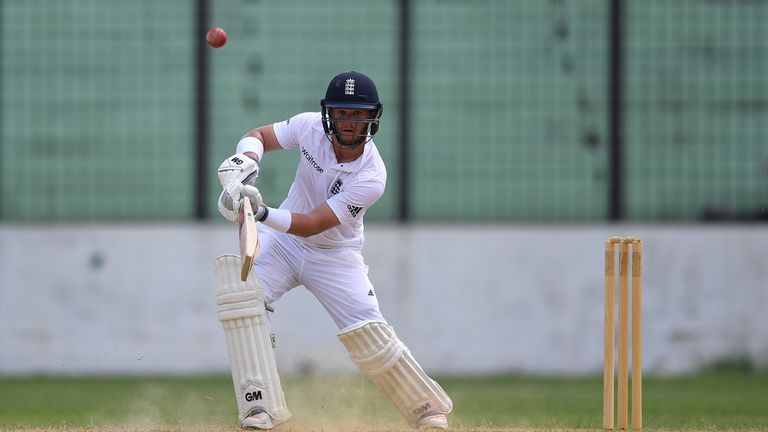 Places in England's top three remain up for grabs ahead of the Ashes, with Ben Duckett a candidate to fill one of them.
The batsman - who played four Tests in the subcontinent in 2016 - swapped Northamptonshire for Nottinghamshire over the winter and tells Saj Sadiq that the move was designed to help him regain his England place, as well as learn from established international players…
Duckett also discusses wicketkeeping, The Hundred and whether Notts can mount a title challenge in the Specsavers County Championship.
Do you think international cricket came too soon in your career?
Ben Duckett: You could look at things now and easily say that it probably did but I don't think so. I gained international experience at such a young age that it has prepared me in case I get a call-up again. Whenever that may be, I think I will be ready for it. There is so much pressure in playing international cricket, you can never learn from that ordeal until you have experienced it.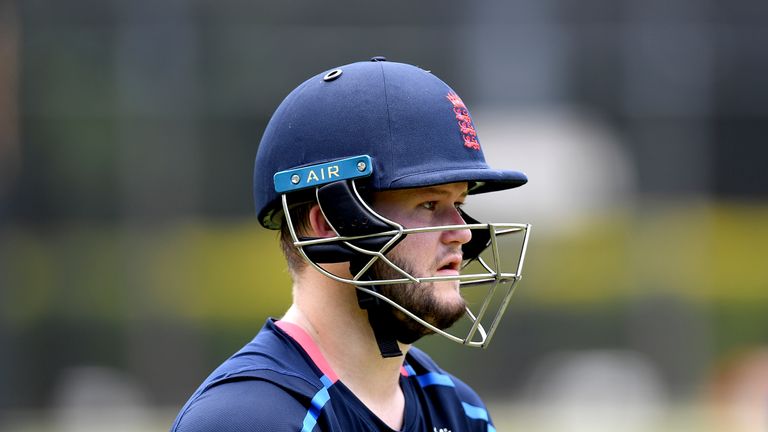 I think the majority of players who get picked for England are from Division One clubs as I guess you are playing against better bowling attacks day in, day out throughout the summer
Ben Duckett
Was it a difficult decision to move from Northamptonshire, a county where you had spent so many years?
BD: I love that club, as I have grown up playing there, and I hope the guys do very well. It was a cricket decision from both Northamptonshire and Nottinghamshire. It was a cricket decision in the sense that I wanted to get back into the England team and I feel that the best way to do that was by moving on to Nottinghamshire. To their immense credit, everyone at Northamptonshire were so supportive about my decision, including the coach, David Ripley. There were no problems at all, everyone understood the reasons, and everyone has been so welcoming at Nottinghamshire, too. To be honest, both parties made the move pretty easy for me.
Was your move to Nottinghamshire based solely around your international ambitions?
BD: I felt it was the right time to move on. I wanted to be playing in Division One of the County Championship against the best teams in the country. Peter Moores is one of the best coaches in the country and unfortunately at Northamptonshire we didn't really have that experience there that I could learn off the older players. We had no-one who had played for England. In contrast, at Nottinghamshire we have the likes of Stuart Broad and Alex Hales, as well as the overseas players. So, it's just not just the coaches that I can learn from, but also the senior players.
Do you think it's fair to say that if you want to play for England, you have to be at one of the bigger county teams?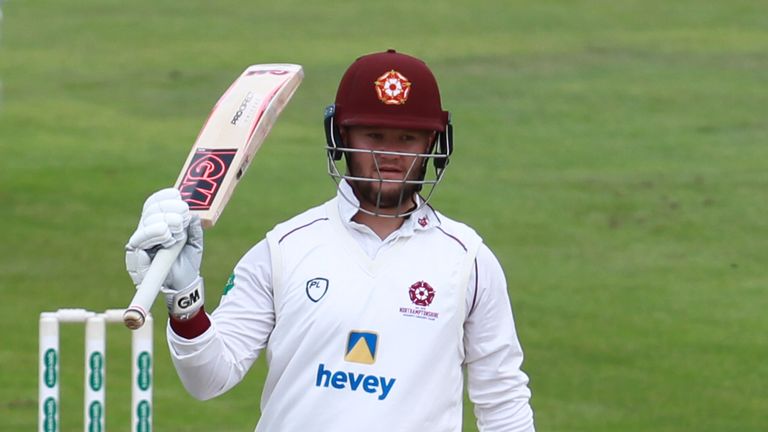 BD: No, I wouldn't say that, as I managed to play for England when I was playing in Division Two. I'd always say to anyone that it doesn't matter who you are playing for, if you are scoring the runs throughout the summer then there is no reason why you cannot get picked for England. But I think the majority of players who get picked for England are from Division One clubs as I guess you are playing against better bowling attacks day in, day out throughout the summer.
You've started this season opening the batting for Nottinghamshire, do you feel that is the best spot for you in the order?
BD: I opened the batting from a young age and my aim was always to score hundreds. I started my career at Northamptonshire as a wicketkeeper, but at the age of 18 or 19 it would have been very tough to keep wicket and open the innings, so David Ripley suggested to me when I wasn't keeping wicket that I should open.
Things went well for a couple of years, but I'm still learning and I'm not a conventional opening batsman, as I look to attack. At times that can look wrong or bad if I'm playing a loose shot but, when I do get in, I have shown in the last few years that I can score hundreds at the top of the order and almost take the game away from the opposition.
I spoke with Nottinghamshire and Steven Mullaney when I moved there and the plan was that I was going to bat at number three or four. But then I opened for the England Lions in the winter and we decided that maybe it would be best if I batted at the top of the order and played my natural game, get the boys off to a good start and try to get big hundreds in the process.
What about your wicketkeeping, is that something you would like to return to at some point in the future?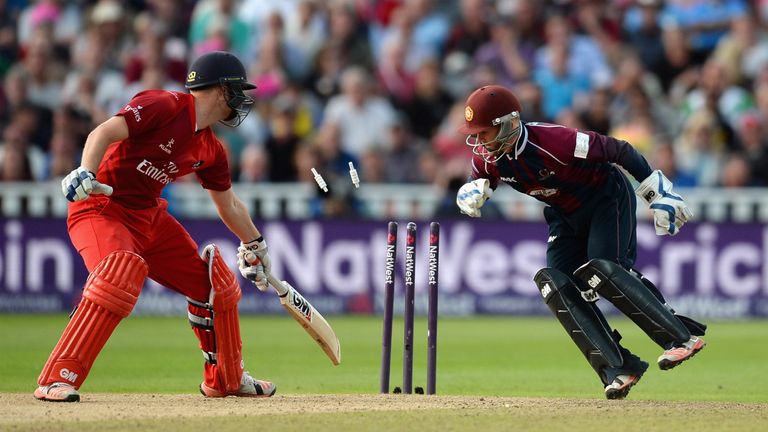 BD: I still call myself a wicketkeeper-batsman. Obviously, we've got Tom Moores here at Nottinghamshire who keeps wicket, so fingers-crossed he is fit and well throughout the summer and keeps every game, but if there was any reason why he wasn't playing then I'd happily take the gloves. I kept wicket in pre-season in South Africa and I still enjoy it, but in four-day cricket I am really focusing on my batting, so it will probably be more in white-ball cricket games if I did keep wicket.
Many feel that Nottinghamshire are genuine title-contenders, do you think that is a fair call?
BD: That is 100 per cent true. We have spoken about it a lot and we want to win trophies. I came to this club because I want to be competing for all three trophies. We have an extremely strong squad and if we can keep the majority of our players fit through the summer, I think we will be pushing for a spot at the top of the table. But we don't want to look too far ahead. There is no point just talking about it, we have to go out there and do it on the pitch and fingers-crossed we can do that.
What are your views on the 100-ball tournament?
BD: I can't wait for it to start. I think it will great fun and should be a good standard of cricket. The rules are a bit different with 20 balls fewer in an innings compared to T20s, but other than that I think the standard of cricket is going to be the best in domestic cricket in England. Hopefully we will have four overseas players in each team and, for me, it's an opportunity to play a high-quality standard of cricket. At the moment you get a couple of televised games a year and that's it, but with the 100-ball tournament you are going to be exposed regularly on television and that will give you potential opportunities for franchise cricket in the winter overseas.
Speaking of franchise cricket, is there a danger that the lure of Twenty20 competitions around the world could become the main focus for many young cricketers?
BD: I think because of T20 cricket, the luxury of having other options now is there for young cricketers. Obviously, it's great fun and if you speak with any cricketer, playing four-day cricket can be very challenging, especially if you don't get a good score and you have to field for a couple of days. I think T20s are an enjoyable couple of hours and you can play all around the world.
That said, for a lot of youngsters there is nothing better than scoring a hundred in a four-day match or taking part in a Championship win. There are not many young players I know who won't agree with me on that, and if you ask many young players, their dream would be to play Test cricket and it wouldn't be to play a T20 for England. Test cricket is still the pinnacle and I want to play Test cricket again. Scoring a four-day or Test hundred is still the best feeling in cricket. But it's a career at the end of the day and you have to make money however that may be.
You were part of the England Lions squad over the winter and it seems you are back on the selectors' radar. Playing for England must surely be the aim once again for you?
BD: I'm not even thinking about playing for England at the moment. I'm at one of the best clubs in the country now and loving every minute of it so, for me, it's about enjoying my cricket here, playing for a great side, pushing for trophies this year and trying to score as many runs as I can to try to put my team in a winning position. If an England call-up came, whenever it may be, then that will be unbelievable.