Jofra Archer: Barbados-born Sussex seamer wants to play for England
"I think the conditions over here suit me a lot more than anywhere else. I feel I would be better suited for a longer career in England"
By Jamie Phillips - @jphillips_sj
Last Updated: 24/12/17 8:40am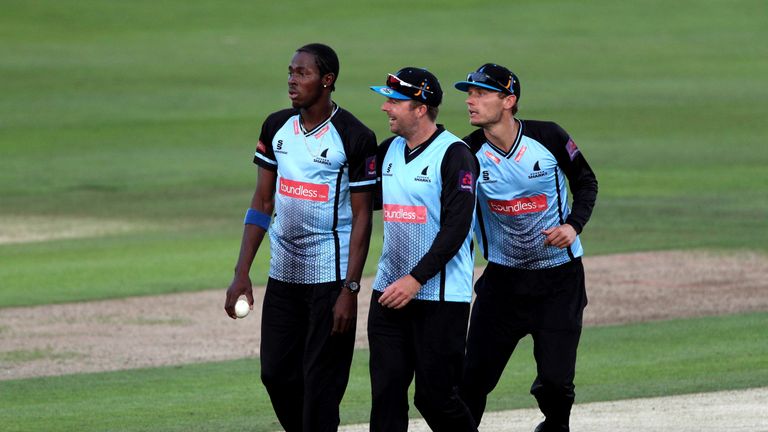 Barbados-born Sussex seamer Jofra Archer tells Jamie Phillips that he wants to play for England - and how he is determined to become a fully-fledged all-rounder...
From the beaches of Barbados to the beaches of Brighton, Jofra Archer's rise to cricketing prominence has been as fast as the deliveries he sends hurtling towards opposition batsmen.
A reserved 22-year-old born to a Bajan mother and an English father, Archer has done his talking on the pitch - impressing many around the sport.
A smooth and repeatable action with the ball and an aggressive run-maker with the bat, it seems Archer has all the tools needed to forge a successful career in cricket.
It is an action that has helped him to prise many scalps since making his county bow, and the 61 dismissals he recorded in the County Championship this year - at a healthy average of 25.29 - made him Sussex's highest wicket-taker.
Archer's debut for the county may have only come in July of last year - he took four wickets against Pakistan while on non-contract terms - but he has quickly emerged as one of the most talented bowlers in English cricket.
Just two weeks after his Sussex introduction, he took 5-42 in a Royal London One Day Cup match against Gloucestershire in front of the Sky Sports cameras on his List A debut.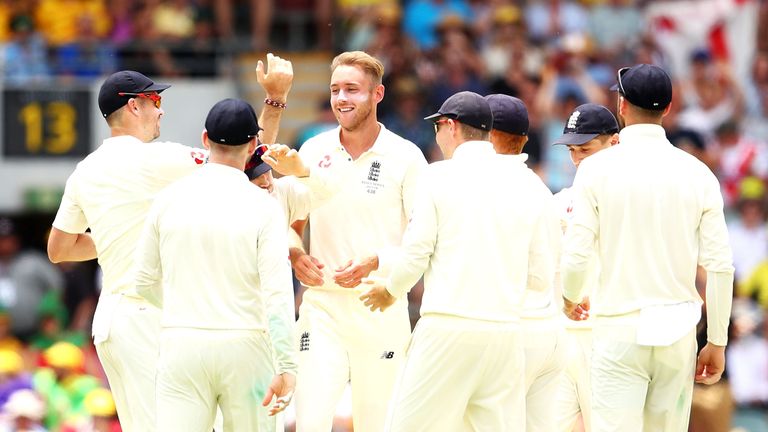 Archer admits his time with the club has been more successful than he could have imagined.
"Last season went a lot better than I expected," he said. "Even after how the second half of my debut season went, it surpassed any of my imagination.
"My debut season went as well as I could have hoped, and this season has been the same for me. I am always mindful that I need to keep backing up my performances - so hopefully if all goes well, I can continue to add more runs and wickets onto the targets I set for myself this year."
With England having given debuts to a handful of youngsters last summer, Archer - who took over 80 wickets across all three formats this year - cannot be too far down the pecking order.
Being born in Barbados but having a British passport, there were worries over whether Archer would elect to play for Windies over England - especially as he had represented their U19s - but should the opportunity arise, he sees his future as an England player.
"I want to play for England. I think the conditions over here suit me a lot more than anywhere else, so I feel I would be better suited for a longer career in England."
It was only through team-mate and close friend Chris Jordan, England seamer and fellow Bajan, that Archer made the move to Sussex. After facing him during a net session in Barbados, Jordan was quick to alert his side to the availability of the talented youngster.
A long-term back injury suffered in Barbados forced him to bowl off-spin for Sussex-based side Middleton in the county's club league when he first moved to the area - but he spoke of how that has actually been a benefit.
He said: "My back injury allowed me to focus more on my batting. Normally, if I got out early I would be able to bowl and have something else to do in the game, but as I couldn't bowl fast, if I got out I could not do anything else - so that is when I started bowling spin.
"It allowed me to enjoy the game a bit more - it helped me to relax as I could focus a bit more on improving my batting while still having something else to do in the game."
It is a familiar tale to that of Tymal Mills, Archer's team-mate, whose own back problems nearly forced him to retire from cricket altogether. However, he has managed to make a successful career out of only playing Twenty20 matches.
Archer spoke of how helpful it is to have Mills and Jordan to play with and learn from. "It is always good play with such skilled people that have played international cricket. They can help me during a game and help me to set fields. It is very relaxing."
Archer added that he is not content with the title of just being a fast bowler, he feels he can contribute greatly with the bat as well.
"I think of myself as an all-rounder. I just need to keep playing well so the coaches at Sussex will think that way as well."
Having averaged 34.85 with the bat in first-class cricket in 2017, it is easy to see why he thinks that way.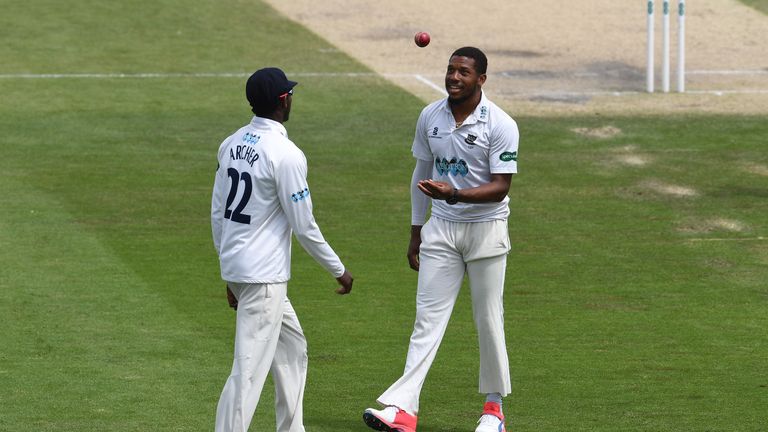 Archer remains excited about the changes being made to the county circuit, with the announcement of a city-based T20 tournament to begin in 2020.
"I think it is good, it will be nice to have a franchise-based tournament like the IPL. The IPL is very big, but we don't have anything like it. Other tournaments like it have been successful, so why can't this one be?"
He remains confident that T20 is the best way to get children interested in the sport.
He added: "I think kids, if they go to a four-day or 50-over game they get too restless, which would stop parents bringing them to future cricket matches. I think the duration of T20 games suits children a lot more as they can maintain their interest through the whole match."
There are fears that the new tournament will detract away from the quality of the County Championship, but Archer does not see it that way. He feels there is not much of a difference when switching from one format to another.
"I think the only adjustment players have to make is our temperament batting-wise. I don't think there is a big difference in bowling, only the length. When batting in a four-day game you just have to be a lot more focused."
It may have been an unfamiliar and, at times for Archer, an unlikely rise to prominence, but the acclaim he has received this season is just reward for the performances he has delivered and the huge potential he has shown with bat and ball.