England's ruthlessness in Sri Lanka provides cause for optimism as Joe Root eyes No 1 spot
Last Updated: 23/11/18 8:07am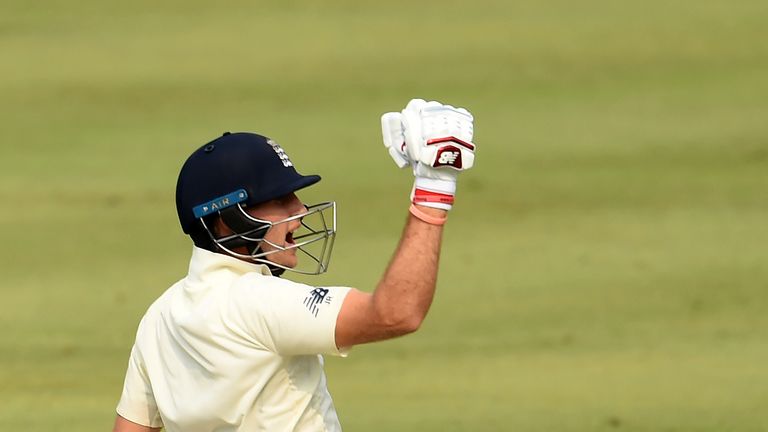 England's long wait for a Test series win away from home is finally over.
The last, in South Africa, was less than three years ago and the tour of Sri Lanka is just England's fifth since then, but for followers of English cricket the last two winters often seemed destined to go on forever.
A disappointing draw in Bangladesh was followed by a 4-0 walloping in India, the Ashes were surrendered 12 months later by the same scoreline and a 1-0 series loss in New Zealand was underpinned by a nightmarish collapse to 58 all out in Auckland.
The wins in Galle and Kandy then, have been just reward, not only for those who have travelled thousands of miles to follow their team, but also for the fans who have endured countless late nights and early mornings watching their side, so formidable at home, humbled time and again overseas. Now they have their sights set on a whitewash.
A bold, attacking approach with the bat, a triumvirate of spinners working superbly in tandem and the immediate impact of the team's newcomers have all been crucial to England's success in Sri Lanka. But the major difference to recent tours abroad was highlighted by the England captain.
"We've been ruthless when we've had our opportunities," Joe Root said after the win in Kandy. "Character, skill, hard work, it all adds up. There is no sense of 'leave it to someone else'."
By contrast, the previous four overseas tours are littered with examples of initiative being earned and then generously handed back to the hosts. Only in India were England outplayed to the point that the opportunities were not even there to be squandered.
In Bangladesh, England reached 100 without loss chasing 273 before collapsing to 164 all out.
James Vince's run out in Brisbane saw England go from 145-2 to 302 all out in a first Ashes Test in which the visitors also allowed Australia to recover from 76-4 to take a first-innings lead.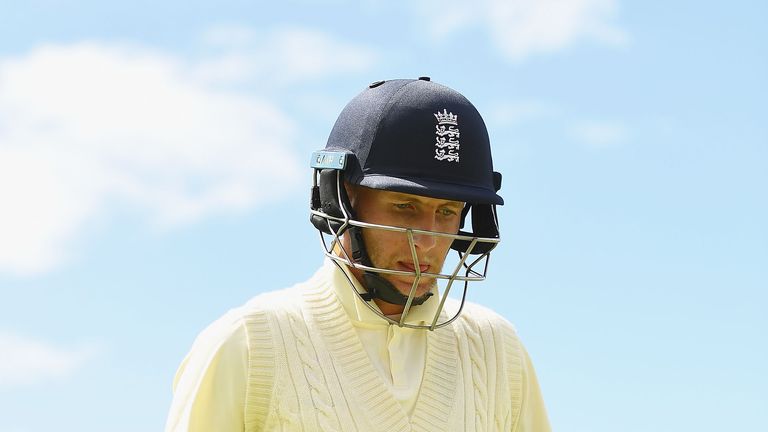 In Adelaide, the home side posted 442-8 declared having been 161-4, while in Perth England contrived to turn 368-2 into 403 all out. Australia were worthy winners and, of course, deserve credit for getting out of a number of tight spots, but England did themselves few favours.
"It felt like we had a breakthrough moment at the start of the Christchurch Test match (in April), we sort of turned a corner," Root added.
It was certainly an improved display but even in that match, England lacked killer instinct. Kane Williamson's men were 36-5 before making 307 in their first innings and, from 162-6 in their second, were able to bat out the next 57 overs for the loss of just two wickets to salvage a draw.
There has been no such carelessness in Sri Lanka. In the first Test it was the hosts who failed to finish the job with England 103-5 on the first morning. Ben Foakes batted wonderfully on debut to lead the tourists out of trouble and from that point on, Sri Lanka were not given a sniff.
"Recently in Test match cricket when a side gets ahead, that's it, they stay ahead and no one comes back," Nasser Hussain said, speaking during the first England-India Test this summer.
That has certainly been true in England in the past few years and for all their travails overseas, in home conditions they have been cut-throat. Since Root took over as captain they have inflicted heavy defeats on South Africa, the Windies, Pakistan and India - winning three of those series and coming back to draw with Pakistan after a surprise defeat at Lord's in the other.
It may only have been one match, but that England were able to take that same ruthlessness they have displayed so often under leaden skies back home and replicate it in the hot and humid conditions of Sri Lanka represents a significant step forward for Root and his team.
Such a win takes on even more importance when you consider that this England side have shown that they are learning and taking strength from past victories, with the win at Kandy a prime example.
"In this Test match when a side has gone ahead, the other side has come back at them, it's gone one way then the other," Hussain added, back in August. "After three days you still don't know which way to call it."
England went on to win that thrilling match at Edgbaston by 31 runs and they came out on top in another close encounter at the Ageas Bowl. So, as Sri Lanka edged closer and closer to their target on day four at the Pallekele International Cricket Stadium, for the majority of the England players it was not a new situation.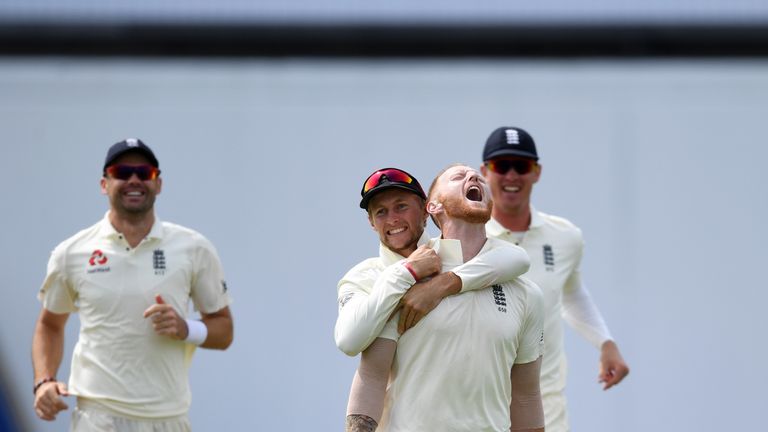 Not only that but they had the experience of emerging victorious from a near identical position just months earlier to draw upon.
"They needed about 80 runs with five wickets left but you always believe that… you can bowl them out," Moeen Ali said in his latest Sky Sports column. "We knew if we stayed patient then a chance would definitely come."
Had the result gone the other way, England might have looked back at the 125 that Roshen Silva and the Sri Lankan tail were able to put on for the last three wickets in Sri Lanka's first innings. And for all the optimism that has come out of this tour thus far, there is ample room for improvement.
"We have to keep looking to improve. We don't want to stand still - we have seen this group grow in the last six to eight months but we are not the finished article," said Root.
"We want to get to No 1 in the world at some point and we are going to have to be really consistent in all parts of the world to do that."
Eighteen months after he took the reins, Root's England is undoubtedly starting to take shape but for all their talent, to be the best, they must also be the most ruthless.
Watch the third Test between Sri Lanka and England from 4am, Friday on Sky Sports Cricket and Main Event.