Joe Root to bat at No 4 for England during New Zealand series
Watch England's first Test against New Zealand on Wednesday, live on Sky Sports from 9pm
By Joe Shread
Last Updated: 15/11/19 6:23am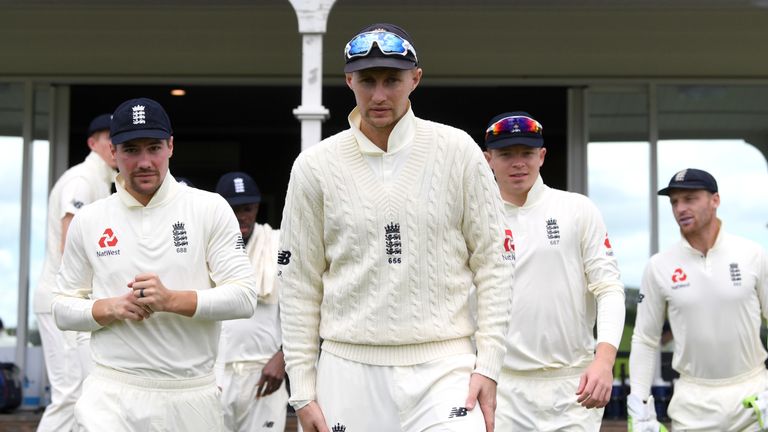 Joe Root says he will return to No 4 in England's batting order for their upcoming Test series in New Zealand.
The England captain moved up to No 3 for this summer's drawn Ashes series, where he racked up an average of 32.5 but Root's average at four is 10 runs better than it is at three, and he says dropping back down the order will help his performances and his captaincy.
Ahead of the first Test next Wednesday, live on Sky Sports, he told the BBC: "I'd like to be consistent with it now, moving forward. It doesn't always work exactly how you want it to but it would be nice for that to be the case.
"I just think it suits my game a little bit more. It definitely fits in with captaincy a little bit better for me.
"I know previous captains have preferred to get out there early and amongst it but I like to split the two and really focus on my batting. I've found generally over time I've consistently played better in that position."
Looking ahead to trying to win in New Zealand, Root suggested that he will encourage his players to bat time and his bowlers to be patient.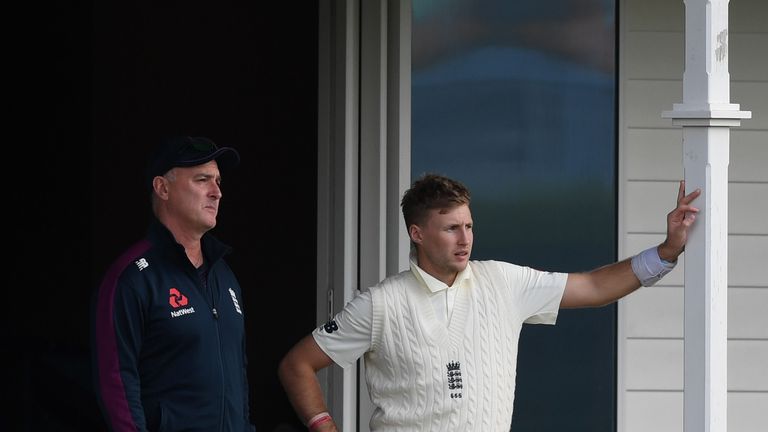 "One thing we've got to continue to keep improving, and I think we were brilliant last winter, is finding different ways of winning Tests away from home, exploiting different surfaces, being a bit more adaptable," he said.
"You can fall into the trap when playing in English conditions of getting used to Test cricket being played in fast-forward - and it's not like that everywhere you go. We've got to be prepared to adapt to that and manage those conditions.
"Maybe be a little more patient at times in terms of trying plans for a little bit longer and being a bit more relentless.
"Whether it's controlling the rate with the ball, building pressure that way, or being prepared to score at two an over for 150 overs, if that's what it takes to make 400 then we've got to be prepared to do that.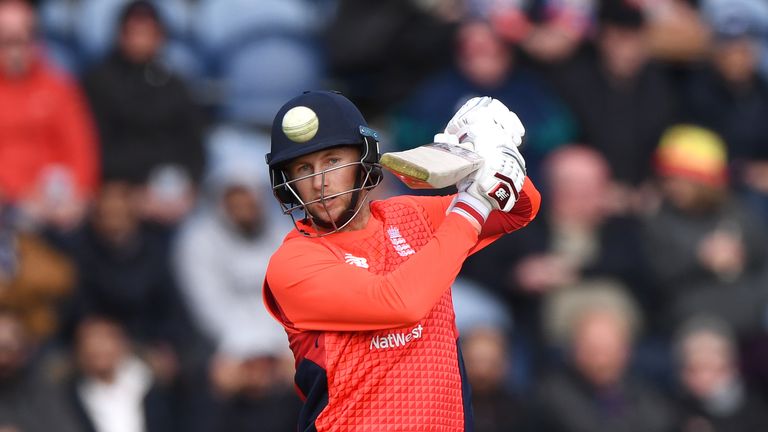 Ultimately it's about us winning World Cups. If I'm not in the squad that means I'd like to think, without sounding arrogant, that we're in a really good place and there are some really good batters in that team.
Joe Root on T20 World Cup
"Silvers [head coach Chris Silverwood] has come in and had his own ideas and we're very much on the same page about how we take this team forward.
"We've made it very clear to the group how we see that happening over the next couple of years and that's exciting.
"We've 25 Tests between now and [the next Ashes in Australia].
"If you get a core group of players together in that period and they share experiences and they become more experienced individually, it's going to stand you in good stead.
"You look at the side that won there in 2010 and the majority had played between 40 and 80 Tests. It does count for a lot."
Watch day one of the first Test between New Zealand and England, in Tauranga, live on Sky Sports Cricket (channel 404) and Sky Sports Main Event (channel 401) from 9pm on Wednesday, November 20.