Jos Buttler apologises for swearing at Vernon Philander in Cape Town
"I fully understand that as role models we have a duty to behave in a certain way. I take the slap on the wrist"
Last Updated: 12/01/20 6:21pm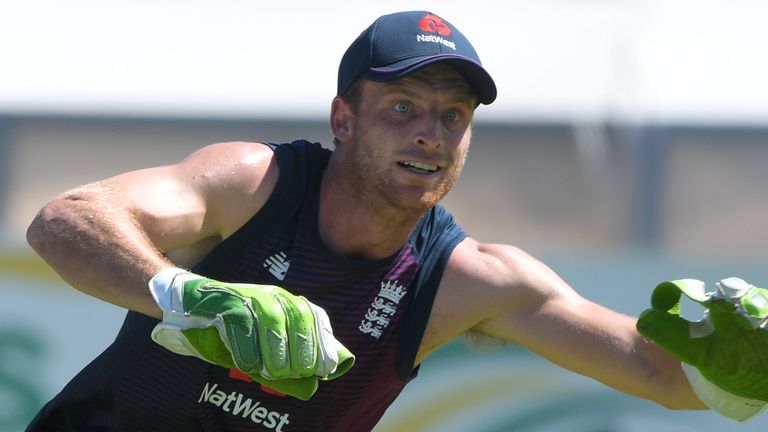 England wicketkeeper Jos Buttler has apologised for swearing at Vernon Philander during the second Test against South Africa - but questioned whether TV viewers should hear the audio from stump microphones.
Buttler was fined 15 per cent of his match fee and hit with one demerit point after repeatedly swearing at Philander late on day five as England secured a series-levelling 189-run victory at Newlands in Cape Town.
"I fully understand that as role models we have a duty to behave in a certain way. I'd like to apologise. That's not the way to behave," he said.
"I'll take the slap on the wrists and I understand that as role models you can't get away with using language like that.
"I'll wash my mouth out with soap! It was one of those moments, I lost my head for 20 seconds. If I see Vernon I'll say I'm sorry."
Former England seamer Ryan Sidebottom told Sky Sports that he thinks stump microphones should be turned down so as not to inhibit the passion of the players during Tests - something Buttler, in the main, agrees with.
"The stump mics have been a bit of a debate for a while now, whether they should be up all the time, on and off, or off completely," he said.
"I think as players we'd probably like it to be off and then what goes on the field can stay on the field.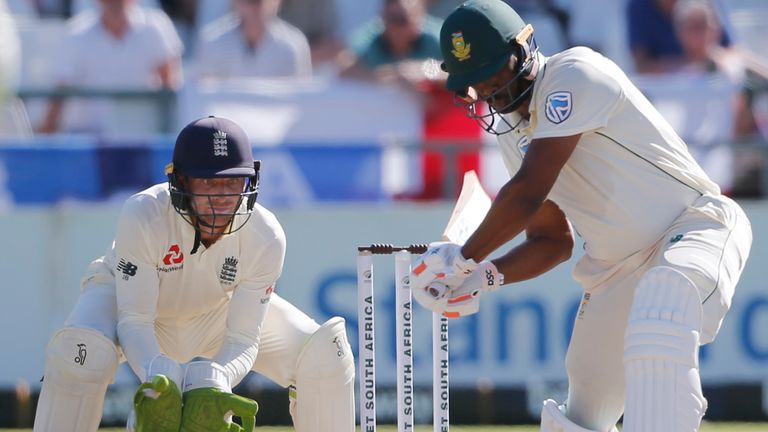 "But that shouldn't mean things can get out of hand. For viewers at home it probably adds a lot to the experience, so it's a tough one."
On England's win in Cape Town, Buttler said: "It is easy to say vocal is the way to do things, but also your actions speak loud as well. One of the good things in that last game was the way we hunted as a team.
"We have a number of young guys under the age of 24 in the side and they were fantastic at creating energy around the bat and putting pressure on the opposition.
"The two games have been played in a great spirit, they have been hard-fought and the series is set up really well at 1-1."
Buttler played with real attacking intent during his scores of 23 and 29 in Cape Town and believes that can serve as a strong template for him going forward.
"I do think I can get more out of myself by trying to be positive and counter-attack," added the 29-year-old. "It's certainly something I will look to try and continue if the situations allow.
"Try and throw a few punches back, try to make the most of my talent and the skills I've got. I'll just try to be authentic and play my way."
Watch the third Test between South Africa and England, in Port Elizabeth, live from 7.30am on Thursday on Sky Sports Cricket.