Ricky Ponting says T20 growth could pave way for specialist coaches
By Sky Sports Cricket
Last Updated: 15/02/18 1:01pm
Ricky Ponting says the growth of Twenty20 could pave the way for specialist coaches in all three formats of international cricket.
Ponting - speaking to Nasser Hussain ahead of Australia's Trans-Tasman T20 Series clash against New Zealand on Friday - believes the differing demands of Test, ODI and T20 cricket could herald the end of the traditional all-encompassing head coach role.
The former captain is currently working as assistant coach to Australia's T20 side, which has already qualified for next week's Trans-Tasman T20 final after three straight wins, and is relishing the chance to be back involved in the national set-up.
"The other formats of the game have always been prioritised over the T20 format," said Ponting, inducted into Australia's Hall of Fame on Monday, "but I think the day's going to come when there could potentially even be three different coaches in different formats of the game.
"It's as much to do with the planning as anything else - you just don't get much time. I can imagine Darren Lehmann having two years getting prepared for an Ashes series like they've just been through and everything went to plan there.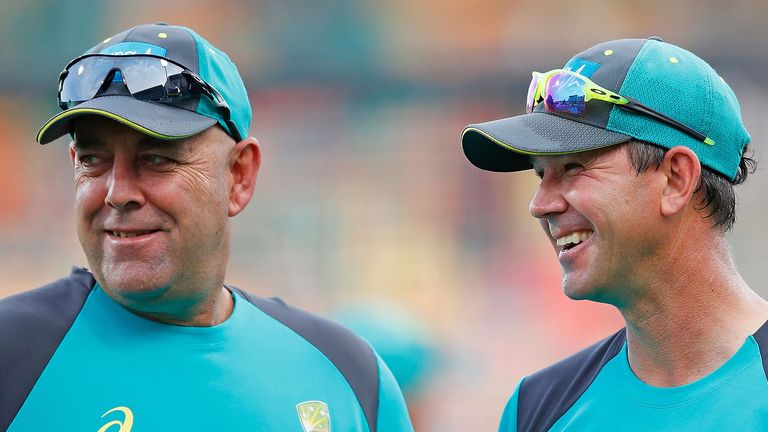 "But the one-dayers played immediately on the back of that probably weren't paid quite as much attention as they needed, so you need fresh eyes and ears - one, to get the planning right, and two to be able to keep an eye on a group of players you think might be able to come straight in and play a one-day series on the back of the Test matches.
"To be honest there's so many different tactics and skills involved in all three forms of the game as well. I think the one thing we're seeing with the 50-over game now, which I think England have done really well, is play the 50-over game like an extension of the 20-over game.
"If you look back at the last series that England and Australia played, I think Australia are just a little bit behind with that.
"I don't think T20 and 50-over cricket are that different right now. When we first started playing T20 10 years ago we thought of that as being a shortened version of a 50-over game and I think it's the other way now; we're talking about a 50-over game being an extended version of a 20-over game.
"If you look at the way the best teams are stacking their batting, the top four are just going out and playing it like a 20-over game. If they lose wickets, there are a couple of guys in the middle-order that will put the glue around it and bring the innings back together."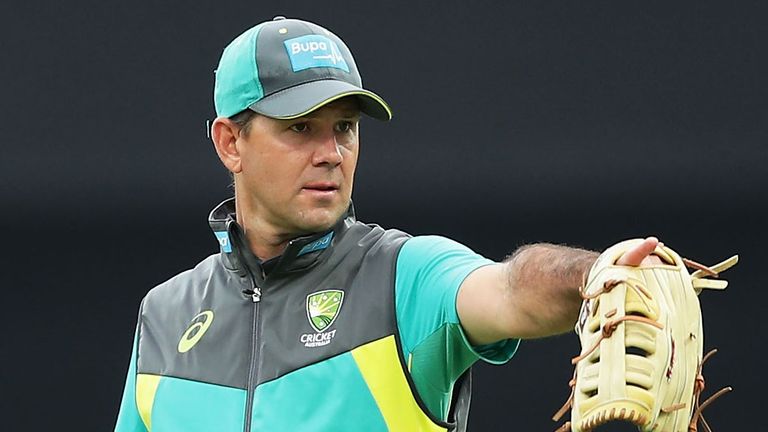 Since retiring five years ago after 168 Tests, Ponting has remained close to cricket - working as a pundit across the globe and honing his coaching skills in the Indian Premier League.
The 43-year-old told Hussain that staying in such close proximity to the game was a key factor in helping him to secure his current role.
"I said when I finished that cricket is well and truly in my veins and I'd love to be able to come back at some stage and work with some of the better players in the world, of which we've got in this current T20 side.
"I think that's one of the reasons that Cricket Australia have got me involved now. When I finished playing I went to the IPL and coached for a couple of years over there with the Mumbai Indians and I really enjoyed that experience.
"Then, obviously, working on the Big Bash coverage for the last five years you stay relevant to the game. You talk to the players a lot, you hear a lot about the tactics and more importantly you can see the games unfolding from the commentary box.
"That being said, even the guys I've been coaching the last couple of weeks I've been watching them the last five years as well so I know all of their strengths and weaknesses and pretty much how they tick, so having someone like me who has been around the game for a long time is probably helping the team at the moment.
"International players just don't get the chance to play much cricket so any other bits of experience that they can pick up from anyone is going to be valuable."
Watch the Trans-Tasman series clash between New Zealand and Australia live on Sky Sports Cricket from 5.30am on Friday.