Cricket Australia considers lifting player bans following ball-tampering review
More CA executives depart in the wake of the scandal
Last Updated: 07/11/18 8:06am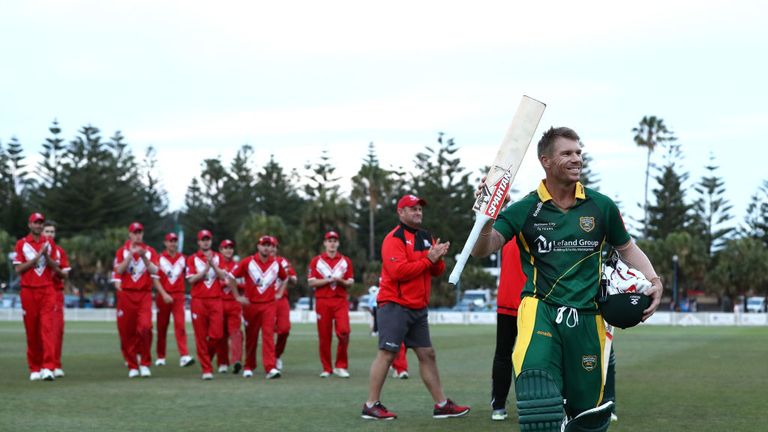 Cricket Australia (CA) is considering a demand from the players' union that the ball-tampering bans on Steve Smith, David Warner and Cameron Bancroft be lifted immediately.
CA has come under pressure from the Australian Cricketers' Association (ACA) to end the bans following the release of the Longstaff review, which laid some of the blame for the Cape Town scandal at the door of the board.
The governing body's CEO Kevin Roberts said: "The ACA submission around the players' sanctions was received by the board a few days ago.
"It was addressed to the board rather than to me or all management.
"So, not for me to comment on a board matter, other than to say that the board will be respecting that submission and giving it due consideration."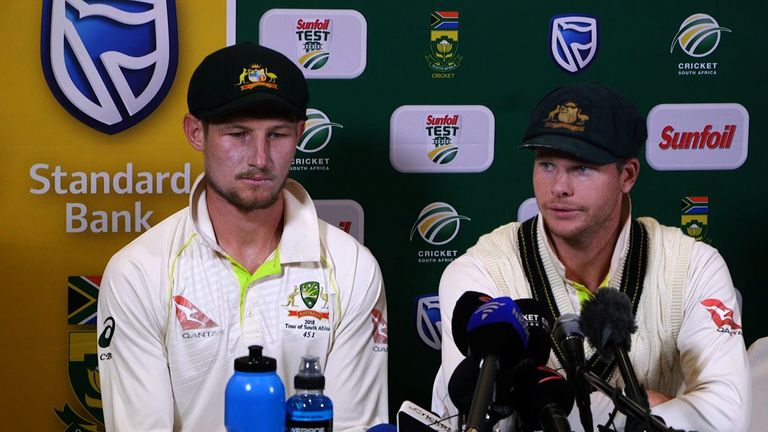 Former captain Smith and his vice-captain Warner were each suspended for 12 months after the ball-tampering scandal broke in March, while opening batsman Bancroft was banned for nine months.
The bans extend to the domestic Sheffield Shield and the Big Bash Twenty20 competition.
A depleted Australia have struggled to recover from the crisis and, amid the team's struggles, a number of prominent pundits and former players have expressed their belief that the bans were overly harsh, while also offering various suggestions as to how the three could be rehabilitated.
Earlier on Wednesday, CA announced the exits of high-performance chief Pat Howard and broadcasting boss Ben Amarfio, as the fall-out from the Longstaff review continued.
The latest departures come after chairman David Peever was forced out last week and former Test captain Mark Taylor quit as a director. Former CEO James Sutherland stepped down last month.
Roberts said: "I think it is important at this point in time that we give cricket a fresh start and we start looking forward, so we that can heal.
"We are as transparent as we can be in this situation.
"But I ask that we respect Pat and Ben and everything that they have brought to the game, and the public can know that we make these changes and hard decisions with real respect and sensitivity to our people.
"And, because of that, I hope you understand I won't be going into detail."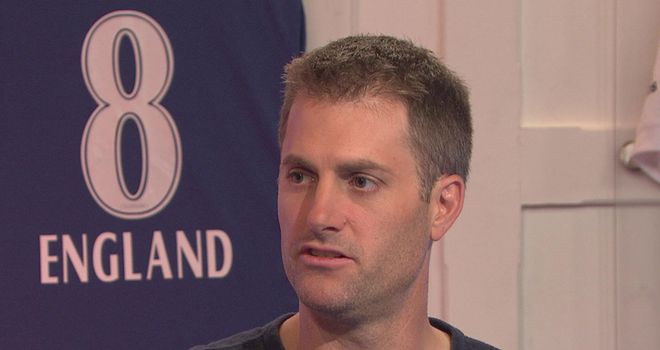 Former Test batsman Simon Katich has ruled out taking a role on Cricket Australia's embattled board.
"I've got too much on my plate," he said in comments published by The Australian newspaper.
"Mark Taylor spoke about his conflict with media commitments and the board role and I have signed to work with Channel 7 and (radio station) SEN during the summer, so I would be equally compromised.
"I'm contracted and I am going to honour that contract. I would love to help but I am happy doing what I am doing."