Australia keep door open for Mike Hussey to return for Ashes series
Australia coach Mickey Arthur has left the door open for Mike Hussey to return for this summer's Ashes series.
Last Updated: 19/03/13 1:57pm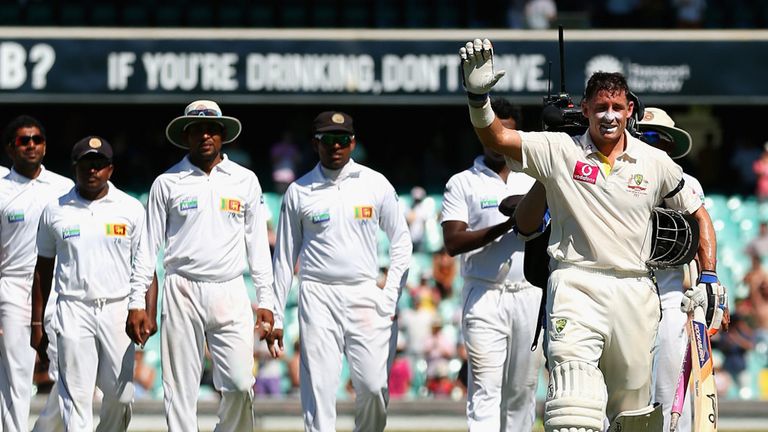 Veteran batsman Hussey retired from international cricket in January at the age of 37, and has since been in fine form in domestic cricket.
Australia's batting order, shorn of the retired Ricky Ponting and Hussey, has been badly exposed in India where captain Michael Clarke has often fought a lone battle.
Asked about the possibility of Hussey returning for this summer's Ashes series, Arthur said: ''We'd certainly listen to Mike Hussey if Mike Hussey came knocking at our door. 'That's a hypothetical at the moment."
Arthur admits though that he is not expecting a U-turn from the left-hander, and says the young players must improve - and fast.
''Yeah, we miss him. We miss the aura of Ricky Ponting. But I'm hoping that these younger players will take over that mantle in time to come. They're nowhere near ready yet.
"But in time to come, they've got to step up and take on those mantles because they're going to be the role models for the next generation of cricketers.
"'I'm confident we've got the best players here. These guys just need to be given that confidence and just need to stand up. I'm pretty sure they will."