Johan Botha cited by Cricket Australia for a suspect bowling action
Former South Africa all-rounder Johan Botha cited for a suspect bowling action.
Last Updated: 07/10/13 2:21pm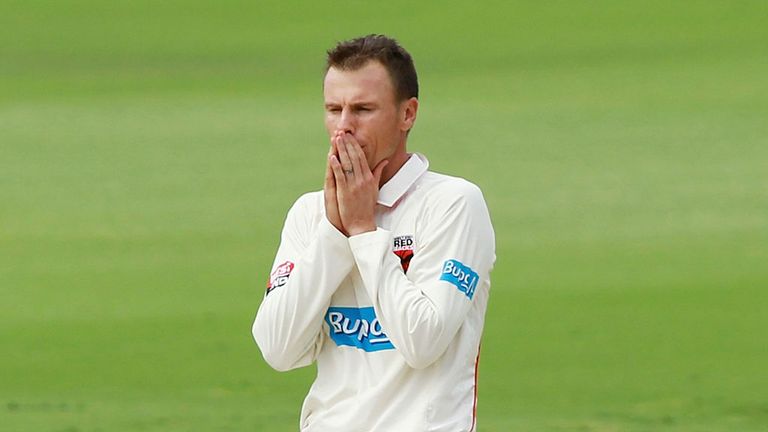 The South Australia skipper will still be eligible to play and bowl but may be handed a suspension if the Cricket Australia (CA) analysis proves his action is illegal.
CA did not say which game Botha had been reported for but South Australia have played only one domestic one-day cup match this season, a six-wicket defeat to Victoria on Friday.
Off-spinner Botha, who finished with figured of 0- 39 off nine overs in that match, must now undergo assessment in the next two weeks.
"Under CA's Doubtful Bowling Action Procedure, a bowler must undergo testing after a single mention for a suspected illegal bowling action in an interstate season," CA said in a statement.
"CA's policy requires cited bowlers to undergo testing within 14 days of being notified."
Ban
Botha was reported for a suspect action after making his Test debut for South Africa against Australia in Sydney in January 2006 and was subsequently banned from bowling by the International Cricket Council.
He was cleared later that year but the 31-year-old was reported once again following an ODI against Australia in Port Elizabeth in 2009.
His action while bowling the 'doosra' was deemed to be illegal and he was banned from bowling it.
Botha has made five Test appearances for the Proteas and has also featured in 78 ODIs and 40 Twenty20s for South Africa.
The South Australia Cricket Association (SACA) said in a statement it would back Botha.
"We acknowledge that there is a process to be undertaken and the SACA will support Johan and work with him through this process," SACA's director of cricket Jamie Cox told their official website.
"Johan will continue to lead our team in this week's one-day cup fixtures."