Former captain Mike Atherton says Kevin Pietersen is the best England player he has ever seen
Former England captain Mike Atherton says Kevin Pietersen is the best England player he has ever seen.
Last Updated: 19/11/13 6:42pm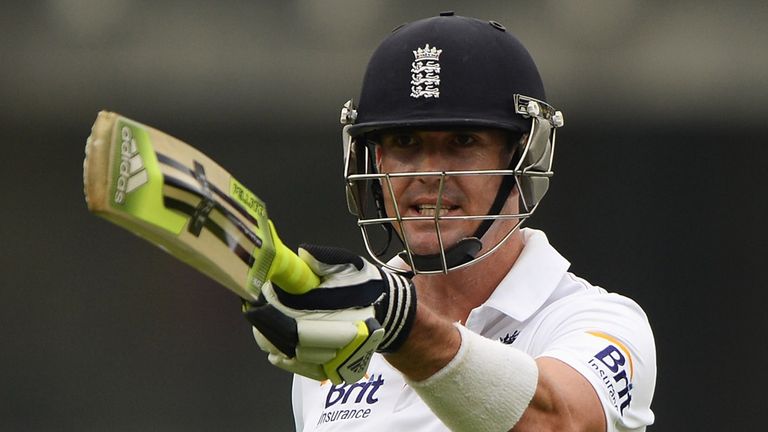 South African-born batsman Pietersen, 33, is set to play his 100th Test in the Ashes opener in Brisbane, which gets under way on Wednesday night UK time.
In his 99 Tests to date, he has amassed 7,887 runs (the fifth highest by any England player) at an average of 48.83, while also scoring over 4400 one-day international runs.
"I think he is the best England player I have seen in 30 years," Atherton told Sky Sports. "There have been some good players along the way - Gooch, Gower and all these guys - but he is the best I've seen."
Atherton first played against Pietersen in a first-class match during England's tour of South Africa in 1999, when the latter was a 19-year-old spinner batting in the lower order for KwaZulu-Natal.
Pietersen made 61 not out and took 4-141 in the match, which was drawn.
He left South Africa to join Nottinghamshire in 2000, frustrated at the racial quota system in his homeland, which he felt wad restricting his opportunities.
Victories
He subsequently chose to represent England, which was made easier thanks to having an English mother, making his one-day debut in November 2004 and his Test debut, against Australia in the victorious 2005 Ashes series.
Pietersen's international career has had its controversies, including a falling out with then England coach Peter Moores in 2009, which led to the former resigning as national captain and the latter being sacked.
He was also forced to spend time out of the national side last year after his relationship with then captain Andrew Strauss and coach Andy Flower broke down over derogatory text messages about his skipper he was reported to have sent to South African players.
However, he returned to help England win a Test series in India for the first time in 28 years and claim a third successive Ashes series victory last summer.
"It has been a remarkable story," added Atherton. "When I first played against him in 1999 he was bowling off-spin and batting number nine.
"In four or five years he is playing for England as a mainline top-order batsman and has gone on to have one of the great careers as an England player."
Pietersen, facing the assembled press pack for the first time in 15 months on Tuesday, insists he has learned from his mistakes.
"I've got to be confident in my ability. As a South African coming to England, I had to really fight some tough battles and had to be single-minded in achieving what I've had to achieve - I can't help people thinking I'm arrogant," he said.
"I think a lot of great sportsmen out there have that little bit of something to them that makes them try and be the best and want to be the best.
"I call it confidence. You guys (media) call it arrogance, it makes for better headlines."
Coverage of the first Ashes Test starts on Wednesday at 2300 on Sky Sports 2.