Mohammad Amir says he has matured as player and person
"I will continue to convey the message to all cricketers to stay on the right path, stay honest, be dedicated and not look for shortcuts."
By Saj Sadiq - @Saj_PakPassion
Last Updated: 01/08/17 6:46pm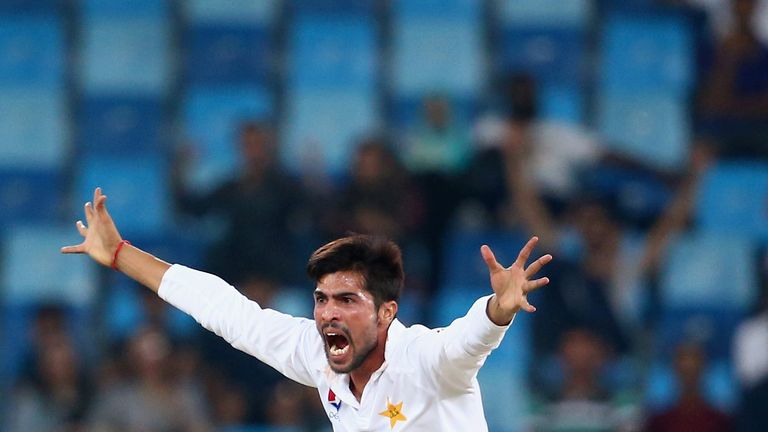 In part one of an interview with PakPassion.net's Saj Sadiq, Pakistan seamer Mohammad Amir explains how he has matured as a player and person since the spot-fixing scandal, how he has no plans to quit Test cricket, and his desire to become a fully-fledged all-rounder...
Recently there were some rumours that you were contemplating retiring from Test cricket. Can you clarify this?

MOHAMMAD AMIR: I have no idea what the thinking was behind this ridiculous story. I'm fit, strong and healthy and have no intentions of quitting any format. What I had said was that as a cricketer you have to take care of your body and look after your fitness levels and someone altered that statement and quoted me as saying that I wanted to quit playing Test cricket. It's totally untrue and as long as I am fit I want to play in all formats.
You've been playing almost continuously since your return to cricket. How is the body holding up? It must be tempting to take a rest every now and then?
A: No I am fine, I feel okay. There is no doubt that when I returned from my ban I did struggle a bit regarding my fitness which was to be expected, but day by day I'm feeling stronger and am now in better shape.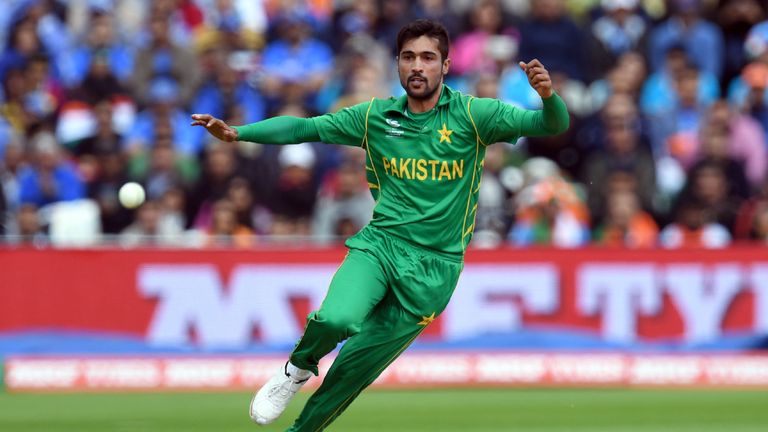 You lost five years of your cricket career, it must feel like you have to make up for lost time?
A: I was banned when I feel I was at my peak and anyone in my shoes would feel the same way I did and would also have gone through the whole range of emotions that I did. However, now that I am back, I can only look forward and not think too much about the past. As a fast bowler if you are out of the game for five months then that can be catastrophic, but to be out of the game for five years was very tough and to make a comeback after such a lengthy period with no cricket behind me was a difficult ask. But who knows, maybe being out of the game for five years was somehow a good thing and a blessing for me, in that I could have been seriously injured if I was playing continuously at such a young age.
How do you feel now about the events of 2010? Was it a bad memory or a lesson learnt for you and for upcoming cricketers?
A: That was a very tough time in my life and I learnt a lot of harsh lessons that I will never forget. I will always maintain that any young cricketer can learn a lot from what happened to me. But dedication, honesty and hard-work will always prevail. I had the passion to come back and that is what got me through those dark days. I will continue to convey the message to all young cricketers, in fact to all cricketers, to stay on the right path, stay honest, be dedicated and do not look for short cuts to success.
Pakistani cricket fans are very demanding and a ruthless bunch. How do you cope with the pressure of such high expectations?
A: Yes it's true that Pakistani fans are very demanding, in fact I would say that fans of all Asian teams are very demanding regarding their respective team. They expect their team to win every game and never lose, but as a professional I have to manage these expectations and to not let these expectations to affect my performance. Of course, I am going to be honest and say yes pressure does affect me sometimes, as it does everyone.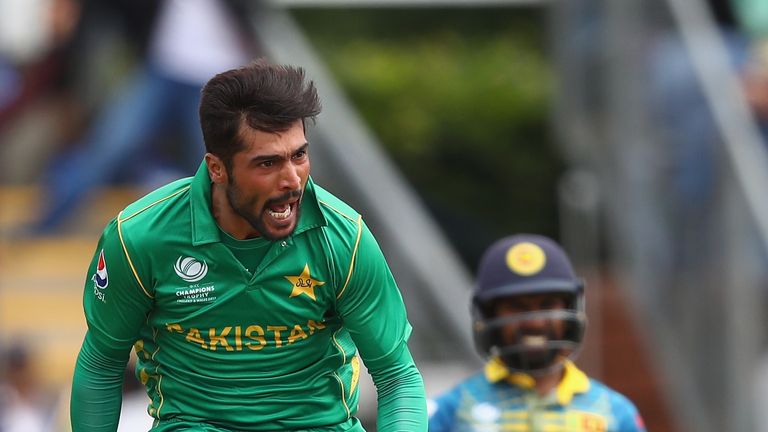 I think that what has happened in the past to me has made me a more mature and humble person and I think I am a well-rounded man now who is more aware of his surroundings.
Mohammad Amir
As one of the main players in the team you are expected to perform in every match and deliver, but the best players and the most successful players are those who handle that pressure and cope with it. They are able to absorb that kind of pressure and perform well. The expectations are something I will have to live with and have had to live with, and they actually motivate me to do better rather than cause me any problems or concerns.
Is your outlook on life and cricket any different these days than it was at the start of your career?

A: I feel that I am more mature now both on and off the field. I came into cricket at a very young age having come through the ranks very quickly from domestic cricket. Things happened so quickly, one minute I was playing club cricket, then domestic cricket, then for Pakistan A and suddenly I was playing for my country against the best players in the world. I think the more cricket you play, the more you will learn about yourself and learn about life in general. The more you travel around the world, the more you educate yourself and learn about people and cultures then that can only be a good thing. I also think that what has happened in the past to me has made me a more mature and humble person and I think I am a well-rounded man now who is more aware of his surroundings.
How do you think cricket has changed while you were ineligible to play?
A: I think cricket changed a lot during my ban. It became faster-paced and with the rise of the Twenty20 format it meant that cricketers had to be quick-thinkers and more flexible when it came to their approach. The lack of swing around the world is also a huge change. Pace bowlers are struggling to swing the new ball and the old ball, perhaps due to the type of cricket balls being used these days. In addition wickets have become so batsmen-friendly that it's really tough for pace bowlers to challenge batsmen and that is why games have become so high scoring. There's a lot more cricket being played also nowadays and less time to recover, however the basics will always stay the same. When I came back I had to adjust, I had to make changes to my game but the basic ethic of hard work has remained.
Is it fair to say that you have underachieved with the bat during your career so far and have only shown glimpses of your potential, such as against Sri Lanka in the Champions Trophy?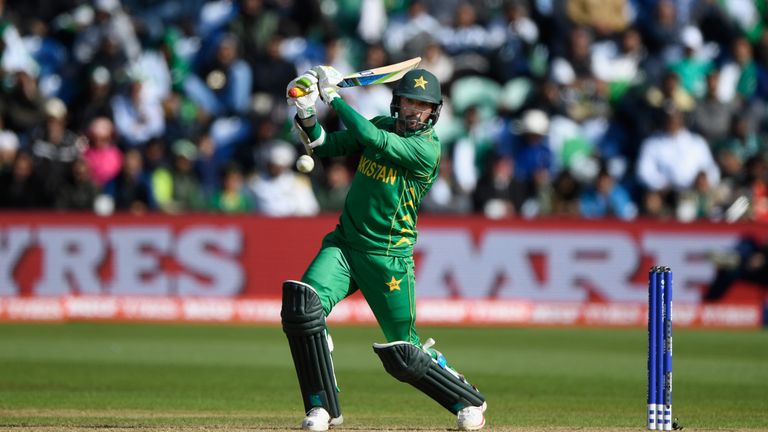 A: I've been putting in a lot of time and effort regarding my batting with Grant Flower. He has always maintained that I can become a genuine all-rounder and I believe that also. I think that the signs are there that my batting is improving, for example in the final Test against West Indies where Yasir Shah and I shared a good partnership and of course the important partnership with Sarfraz Ahmed against Sri Lanka. I know I have to show more dedication to my batting and show more consistency with the bat. The effort and hard work is there and I'm confident that the results of this hard work will bear fruit in the future.
Stay tuned to skysports.com for part two of Saj's interview with Amir, in which the Pakistan star reflects on his country's Champions Trophy victory, the side's promising future, and receiving praise from Virat Kohli.