Hasan Ali talks Champions Trophy success with Pakistan and becoming the world's No 1 ODI bowler
"I want to win the 2019 World Cup and be the highest wicket-taker at that tournament and be the player of the tournament."
By Saj Sadiq - @Saj_PakPassion
Last Updated: 07/11/17 6:15am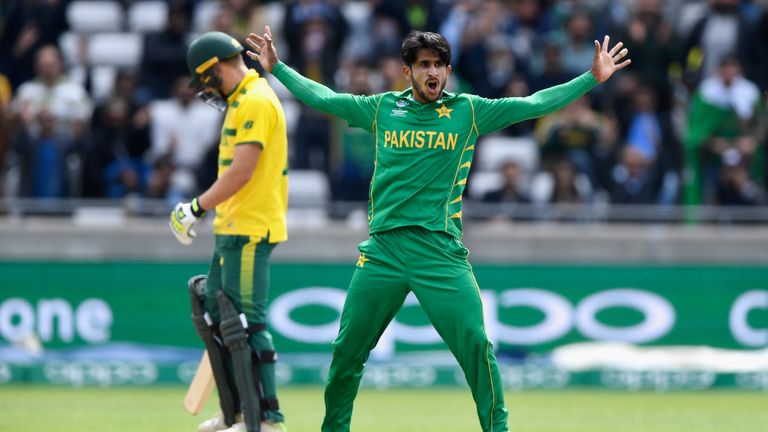 Hasan Ali starred as Pakistan defied the odds to win the ICC Championship Trophy and recently took the No 1 spot in the ODI bowling rankings. Saj Sadiq spoke to him about how he reached this point and his hopes for the future...
Q. It's been an incredible few months for you hasn't it. How have you adjusted to all this fame and becoming a cricketing star?
Hasan Ali: It truly has been incredible and I'm thankful to the Almighty, my family, team-mates, the coaching staff and my friends for this success. I've had to put in a lot of hard work to reach this level and have had to make a lot of sacrifices and I feel that I am now reaping the rewards for that effort.
Q. You've gone from being another bowler with potential in Pakistan domestic cricket to one of the top bowlers in the world. What has made the difference?
HA: I think it's simply down to the fact that I am so focused on cricket. I appreciate cricket and I understand the game very well and of course you don't get anywhere in life without hard work and effort. I feel that you cannot progress without being totally committed and without wanting to reach the top of your profession.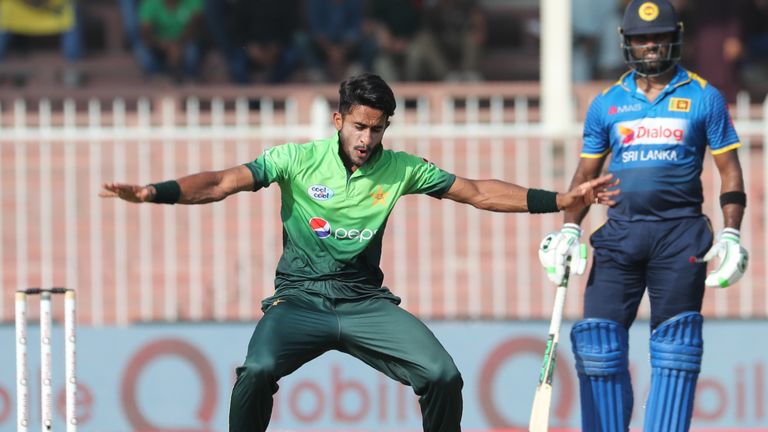 Q. You've reached the No 1 position in the ICC ODI bowling rankings, that must give you a lot of satisfaction
HA: I think the team management deserves most of the praise and also my captain and my team-mates. In addition, my family especially my brother deserves praise too. He always believed in me and without his support I wouldn't be playing international cricket today.
Also, you cannot do something like this on your own, you have to have the support of colleagues around you and their support has been magnificent. I have to pinch myself when I see the rankings list and see myself ahead of such great names
Q. Pakistan has seen some wonderful talents come onto the scene and then disappear, quite often due to controversial reasons. Some fans are worried that you may also end up this way. What can you say to alleviate those concerns?
HA: There are many examples of such players in front of us. We all know about what has become of Sharjeel Khan, a wonderful and talented cricketer who had made his way into the Pakistan team in all three formats. I think we need to look at such examples and learn from them and realise what is right and what is wrong.
I look at it this way, my job is to play cricket and that's all I want to do. I don't want to get involved in anything that will tarnish my reputation or the reputation of my country. I'm focused on cricket and only cricket and rest assured that's the way it will remain.
Q. There are some who suggest it will be better in the long run if you only play the two limited-overs formats to reduce the risk of injury and burnout. Are you in agreement with this strategy?
HA: I'm happy to be picked in all three formats. There are differing skills a bowler needs to possess to be successful in each of these formats and I believe that playing in the different formats helps you improve as a bowler and learn more about the art of bowling and helps you learn more about yourself as a cricketer.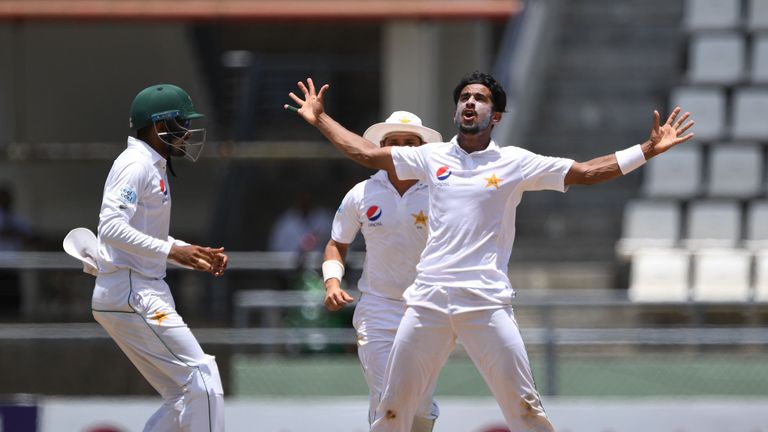 Over the last 12 months or so I feel I have become a lot stronger and physically fitter and I want to play in all three formats but for that to happen I think that I probably need to improve my fitness levels even more than I have. A cricketer wants to play in every match and I am no different.
As long as I keep getting picked I will be a happy man. But if at some point in the future my body is struggling to cope then we will have to make a decision about which format to sacrifice for the greater good.
Q. Tell us about the special day at The Oval when Pakistan beat India to lift the Champions Trophy?
HA: To be the bottom-ranked team and to go into a tournament and win it was just incredible. We were even struggling to qualify for that tournament and to go there and beat the best and win the tournament was just stuff that dreams are made of.
I will never forget that day for as long as I live. It doesn't matter what happens to me in future in cricket, June 18, 2017 will be a day that I will never forget. So far, it's been the best day of my life and only a World Cup win will better that day.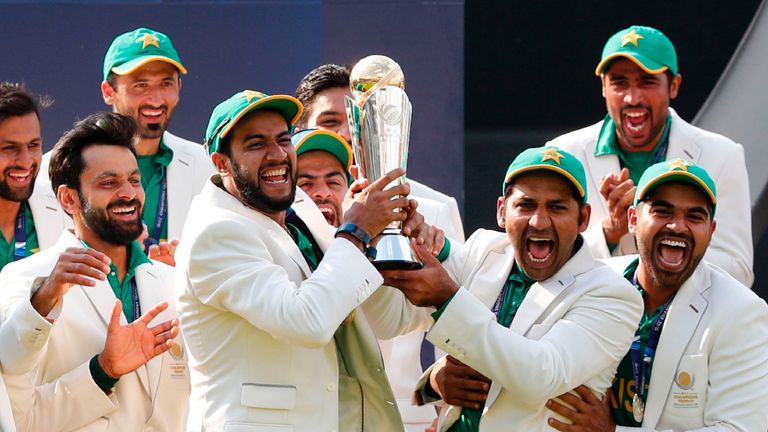 Q. You speak about a possible World Cup win in future. Imagine it's 2019 and you've beaten India in the World Cup final, now that would be pretty special, wouldn't it?
HA: Beating anyone in a World Cup final would be special. India or anyone else for that matter, as long as we win it. When I started playing cricket I dreamt of winning a World Cup final and that is still my dream despite winning the Champions Trophy.
The other part of my dream is to win the best bowler of the tournament at a World Cup and I hope that I can fulfil that dream in 2019.
Q. Cricket at times is described as being dull by some. The game needs entertainers like you, doesn't it?
HA: I enjoy life, I enjoy cricket and I enjoy being out there playing cricket in front of thousands in the stadium, with millions watching around the world. I see myself as a performer, an entertainer and a cricketer.
I always believe that whether you are having a good day or a bad day, just smile and don't hurt anyone's feelings. Instead, focus on going out there on the field and entertaining the public.
I'm a jolly person and mischievous and I go out there to play hard cricket but also to entertain the fans and enjoy myself.
Q. Your celebration after a wicket has become very popular amongst the masses. However, isn't there a risk of injury when you do that celebration?
HA: I get lost in the moment and it just happens. But, during the series against the World XI my back was stiff, and I thought to myself perhaps it was due to over-celebrating a wicket.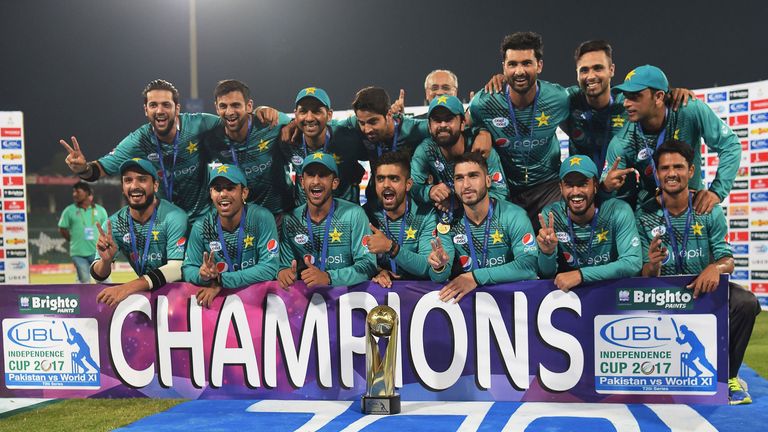 The team doctor said to me that maybe I needed to tone down the celebration, but I said to him that will not happen, the celebration will not change and will not be reduced and instead I will work on getting even stronger.
Q. What does a captain or coach need to say to you to get the best out of you?
HA: I just need some guidance and clarity on the plans. Azhar Mahmood, Mickey Arthur and Sarfaraz Ahmed give all of us directions and instructions at team meetings and that works for me. Yes, I watch videos of the opposing batsmen, but I think over-analysis isn't needed.
The fact is that a good ball is a good ball to any batsman out there. I tend to prefer to stick to my basics and to my strengths and go out there and concentrate on what I can do rather than worry too much about how good the opposition batsmen are.
Q. In the 50-over format most captains and bowlers are happy to contain, but you bring a wicket-taking edge and provide something different, don't you?
HA: I see myself in the team as a wicket-taking bowler whenever I am given the ball. I go out there to not only contain the opposition but to do that by taking wickets.
The middle overs can be fruitful for the batting team, but I feel that by taking wickets you are hampering the rhythm of the opposition and unsettling them and their game-plans.
Whether I have the bat, the ball or am in the field, I want to attack the opponents and don't believe in defensive cricket.
Q. How was the recent experience of playing in Lahore against the World XI and Sri Lanka?
HA: I was so happy to, firstly, play in the Pakistan Super League final in Lahore and then to follow it up by playing against the World XI and then Sri Lanka in Lahore was just an amazing feeling.
Packed stadiums full of your countrymen, the noise, the colour and the atmosphere, it was simply unforgettable. There is no feeling for a cricketer like playing in a full stadium which is jam-packed, and the fans are shouting your name and cheering everything you do.
It made me really proud to be a Pakistani to see international cricket returning to Pakistan and I hope we now see more international cricket in Pakistan on a regular basis.
Q. The hopes of you and your team-mates must be to get the opportunity like other cricketers around the world to play regularly in home conditions?
HA: Absolutely. It's so normal for most cricketers around the world to be playing for their country at home, in front of their own people, but for Pakistani cricketers, of course, this has not been the case and I hope that this now changes.
I think the recent matches have shown that there are no security issues in Pakistan and I hope other teams also follow Sri Lanka and come to Pakistan.
Q. Mickey Arthur looks very stern-faced and Sarfaraz Ahmed regularly shouts at the players. It must be difficult to get away with your mischief with both of them around?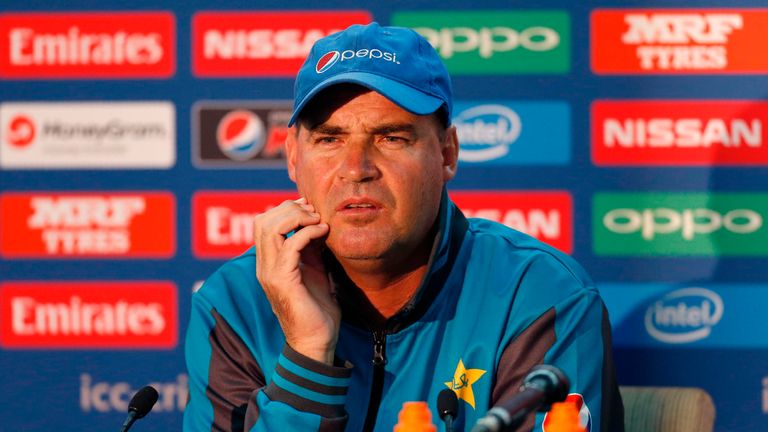 HA: Mickey always looks worried and tense but he's a good man. His focus is very much on the game which is a good thing for our team. Regarding Sarfaraz, I honestly like it when he shouts at me as that motivates me and I'm sure it's the same for the other players also.
Sarfaraz's shouting isn't really him getting angry at us, it's actually his way of reminding us that we need to keep our focus, not lose concentration and make sure that we are on our game. I enjoy him shouting at me and don't mind it at all.
Q. The Pakistan limited-overs team looks like it's in a good place at the moment…
HA: Whoever is coming into the team is doing well. The performances of whichever player performs and does well are appreciated by all of us.
For example, Usman Shinwari came into the team recently and did well and I was delighted for him and I really enjoyed watching him bowl and take wickets. It was almost like I was bowling and taking those wickets that Usman was.
Look at the way the youngster Shadab Khan has come into the team and shown he is capable of winning matches in any facet of the game. It's a treat to watch him perform and great to be a part of such an experience.
Faheem Ashraf and Fakhar Zaman are two other new players who have come in and settled into international cricket so well. Imam-ul-Haq recently made a hundred on debut and there are so many other performances to enjoy as well.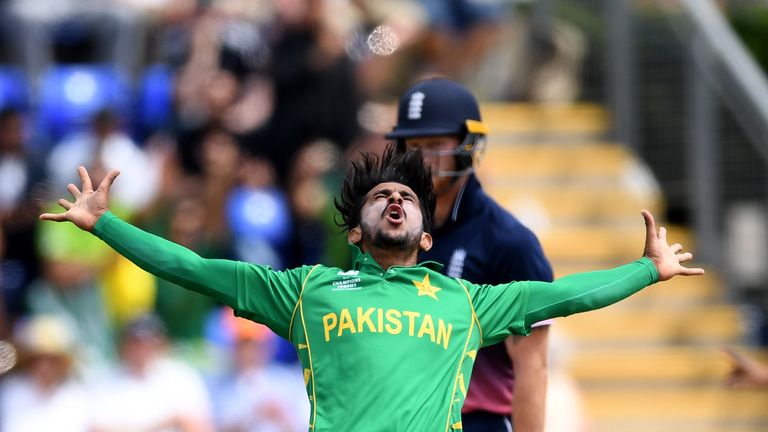 There is no issue of jealousy or rivalry and it's a great unit with all pulling in the same direction and enjoying each other's successes. In addition, there is a good combination of senior and junior players with the seniors really supporting and helping the younger guys.
If you have a good team ethic and the support network is there then you will always be successful.
Q. You are living the dream at the moment but what future aims and goals have you set for yourself?
HA: I want to continue in the same way that I have been in the last year or so and to maintain those high standards. I want to build on the good start I have had in my international career and not let my form dip at all. Also, I want to win the 2019 World Cup and be the highest wicket-taker at that tournament and be the player of the tournament.