Shoaib Malik Q&A: Pakistan can win World Cup if we perform to our full ability as a team
Watch Pakistan's tour of South Africa live on Sky Sports Cricket
By Saj Sadiq - @Saj_PakPassion
Last Updated: 19/01/19 8:06pm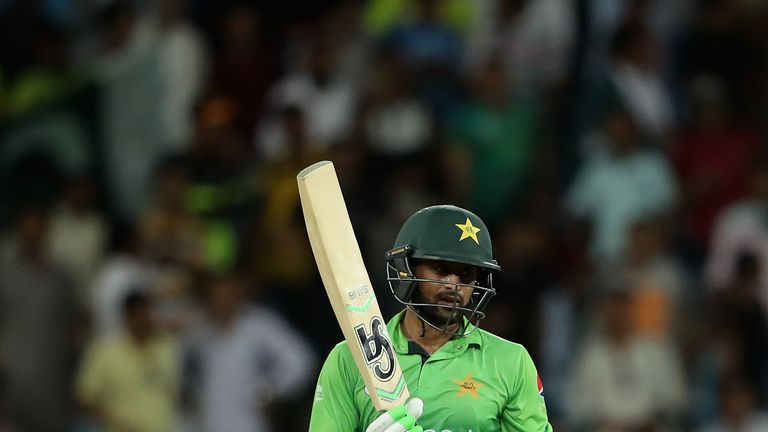 Weeks before turning 37, Shoaib Malik remains at the forefront of Pakistan's quest for white-ball dominance.
Saj Sadiq caught up with the veteran ahead of the second ODI against South Africa - which you can watch on Sky Sports Cricket from 10.55am - to find out more about his aspirations, thoughts on Pakistan domestic cricket and Pakistan's chances of winning the 2019 World Cup…
What's it like being a senior member of the vibrant and hugely talented Pakistan side?

Shoaib: In short, it's a lot of fun. And I don't shy away from enjoying every moment of this experience and tell the youngsters in the team to do the same. I have been with the national team long enough to have witnessed and felt the highs and lows of any national side, from winning a World Cup, being ranked No 1 for the longest duration, to lows when team members would not even talk to each other on or off the field. We have worked hard as a unit and we have every right to be the world's No 1 T20 team and we must enjoy and cherish this time with everything we have as things in cricket don't remain the same forever.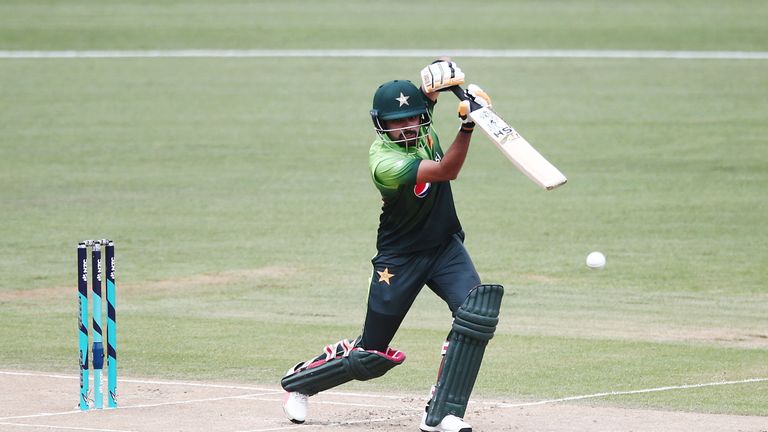 Babar Azam just goes from strength to strength, what makes him such a good batsman?

Shoaib: Simply put, it's his word work. He has everything in him that is required to be a world-class batsman. He has all the shots, puts a very high price on his wicket, has no fear of any ball or of any bowler, works very hard off the field, continuously works on his mental strength along with skills and training and is motivated to achieve more. An important aspect of his personality is that he does not get satisfied quickly. Everyone out there wants to be the best batsman in the world but wanting something and working for it like you're obsessed with it are two different things. Babar has made these goals into one.
Haris Sohail has suffered another injury blow. How difficult is it for a sportsman to keep bouncing back from injuries?
Shoaib: It's the most difficult thing for an athlete to bounce back from a serious injury like Haris has had to do in the past and it's almost like starting all over again for him. When I say "almost", I say that because whilst no one can take away the experience one has gained, the fact is that you have to re-train your body and mind and there's always that fear of over-training or being in that situation again and to fight that fear takes a lot of courage. It's like you know you can do better but there's hesitation and that's a constant battle within yourself. I kept in touch with Haris during his earlier rehabilitation when he was out for almost a year and I can tell you that he has a strong head on his shoulders and I have no doubt he will overcome the current injury as well.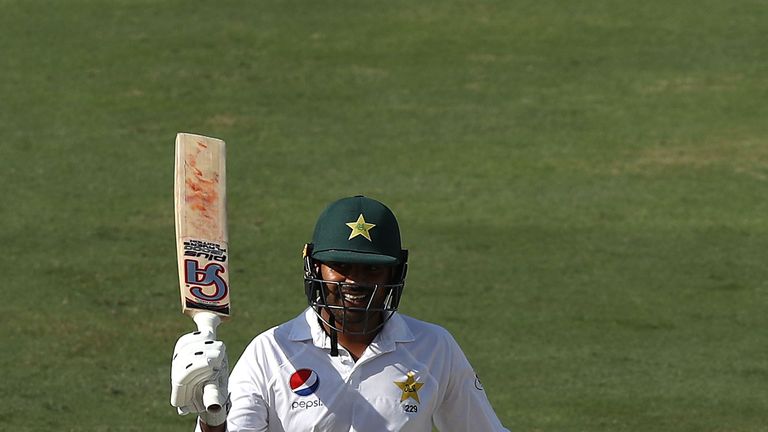 We've seen Pakistan struggle in the recent Test series, but how difficult is it for Pakistani batsmen to tour South Africa and are more 'A' tours to South Africa and Australia needed to better prepare for such tours?

Shoaib: We must understand that once you are touring away from home, it makes no difference whether it's to South Africa or India or Australia or Zimbabwe. Yes, more 'A' tours are required for our youngsters to gain experience of the different conditions in different places, so we are better prepared. But in the end, it's all about the preparation. Some conditions, generally which are closer to home conditions, may require less preparation as there are less unknowns to worry about. A good example is how we are very comfortable playing in the UAE and our results show that while we have maintained an overall healthy streak of wins, teams like Australia and England have not always performed to their standards as the conditions are different there for them. That does not make them a weak team or incompetent at any level, but yes, their preparations could have been better. The same goes for us in South Africa. To be honest, there really isn't enough preparation that can be done for foreign tours as we have a pretty young and inexperienced side. But, they have in them what it takes to win series after series, so we just need to be patient and give them time to gain experience of foreign conditions and playing as a unit.
Is there a danger that too much T20 cricket can have a negative effect on the technique of batsmen?
Shoaib: Today batsmen are required to change their format mindset quicker than ever before, but to say that it has a negative effect on their technique is a little over the top. Today's batsmen are able to adapt more quickly, and therefore their techniques are better than ever before and that is primarily driven by the advent of the T20 format. We see that T20s or even T10s as we have seen in the past year are driving total scores of ODIs higher than ever before as batsmen have to find creative ways and develop new shots to score at a respectable strike-rate in T20s, and these skills have extended over to other formats as well. As in the case of David Warner or Virat Kohli or Babar Azam, we see batsmen who play with the same technique across all formats with varying strike rates. Every format requires batsmen to put a high price on their wicket, and that is only possible when the right techniques are in place.
Q: What advice would you give to young upcoming batsmen in Pakistan?
Shoaib: My advice would be the same as what I got from my seniors; put in the hours, work hard off the field and back yourself on the field. You have to understand what the situation and team require from you at the time, as any two games are never the same, and know that expectations of performances never change. Pakistan has produced world-class batsmen in the past and continues to do so today, and will do so in the future as well. However, any upcoming youngster must remember that the hard work always needs to happen at an individual level.
What changes are needed in Pakistan domestic cricket to improve it?
Shoaib: We, as a nation, need to give our domestic cricket and cricketers the attention they deserve. I hear a lot of fans and people in the media suggesting what our cricket Board can do better, or the curators can improve, or that the umpiring levels need to be better. I'm not saying that there is no room for improvement, but the question is what are the rest of the stakeholders doing?
How many fans go to watch our domestic matches during the season? How many journalists interview domestic players and highlight their achievements? How many cricket fans know the domestic team line-ups? How many TV channels and media outlets cover the domestic matches? There was a study I came across recently where a league tournament was crowd-shy early on and the concerned people figured out a plan to get school kids to come to the ground for free to watch the games. As the crowds got bigger and bigger the level of cricket, the innings scores, and individual performances improved.
This notion of following only the high-profile series and expecting our national team to win all games and every player to perform in every game without their support during the process is a mindset that needs to change. In addition, ex-cricketers should give their attention and time to our domestic scene rather than just talking about the national team on television. Schools, private or government, should make it mandatory for students to play a sport as well. Let's change this, and everything else will come together.
Is T10 the future of cricket?
Shoaib: T10 cricket is definitely a lot of fun and is very much the present face of cricket. It also happens to be our only chance to make cricket an Olympic sport, so yes T10 does hold something big to look forward to for cricketers and cricket fans. With two successful seasons of the T10 League under our belts, and seeing others adapt to the format only means that T10 is here to stay and I love the adrenaline T10 brings.
Are you looking forward to being reunited with Shahid Afridi, this time at PSL 4?
Shoaib: Oh yes! He was also a team mate recently in the BPL with Comilla Victorians and I have played alongside him in other teams in the past too. Afridi is still playing solid cricket and as a former national team mate and captain of Multan, I'm happy for him to be in our team as he is one of the very few players out there who can single-handedly change the game with their bowling and or batting and sometimes even with their fielding.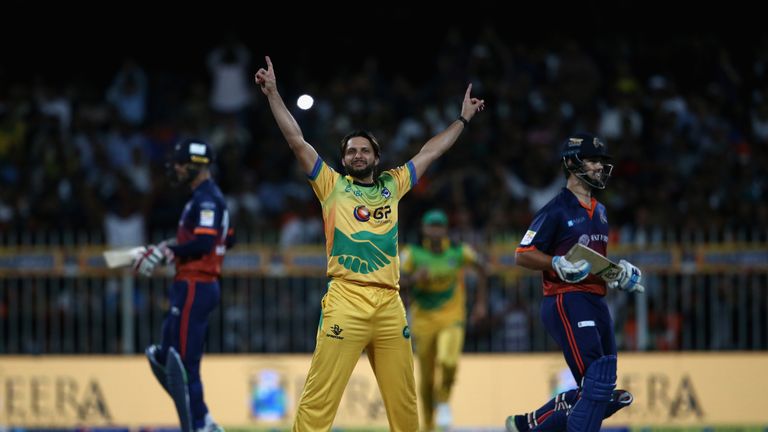 Your thoughts on the Multan Sultans squad assembled for the next edition of the Pakistan Super League?
Shoaib: We are a solid team yes and cover all the key roles with some of Pakistan's and world cricket's best, but I don't want to say too much at this time. Losing Steve Smith is a huge loss and we have to figure out how to tackle that loss. Hopefully, we will have more to talk about this subject on March 17th after the PSL final happens.
How do you see Pakistan's chances of winning the 2019 World Cup?
Shoaib: I feel we have a very good chance to win the tournament. But then having a 'good chance' doesn't mean much. How we play each game and how we perform against the rest of the world will define how far we go. Yes, we have the ability to win the World Cup hands-down, but abilities don't win you anything, performances do. Our capabilities include having top ODI bowlers and batsmen in our line-up and personally I'm looking forward to a memorable World Cup 2019.
Looking back at your career, would you have done anything differently?
Shoaib: I don't have any regrets. But yes, I could have done some things differently like perhaps trained like I do now when I was 20, or declined the captaincy offer in 2008, or spent more time gaining knowledge from the legends I played with when I joined the national side. All said and done, I am who I am based on whatever has happened in my past but as they say, hindsight is always 20/20 and I am sure that there's always something that one could have done better in the past.
Your fitness levels are still very good, is there any chance that you will change your mind about retiring after the World T20 in 2020?
Shoaib: My decision to retire is not necessarily connected to my fitness levels, though that is one of the inputs that I will take into account. The main point is that I want to be valuable to my country till the last game I play. I also need to catch up with my work-life balance and spend time with my family. At this time, I have no plans to change my mind, but as we all know 2021 is also a big year for my favourite format, T20 when we will have another World T20 - so you just never know!
Pakistan's tour of South Africa continues with the second ODI live on Sky Sports Cricket from 10.55am on Tuesday.