Grant Bradburn leaves Scotland role to become Pakistan assistant coach
By Sky Sports News
Last Updated: 06/09/18 4:21pm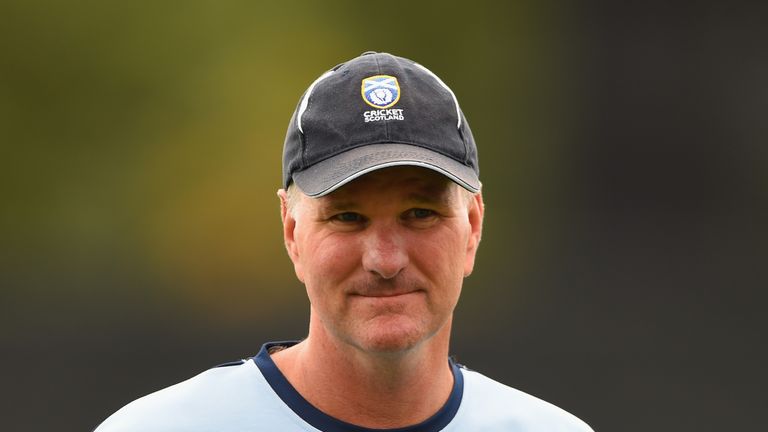 Grant Bradburn will step down as national coach of Scotland to take up the role of Pakistan assistant coach.
The 52-year-old New Zealander has been in charge since April 2014 and has helped Scotland develop in international cricket, overseeing victories over full International Cricket Council member nations, including a first-ever win over England in an ODI classic in Edinburgh in June.
He has signed a three-year contract as Pakistan's Fielding Specialist under the team's head coach Mickey Arthur.
"I am extremely proud of the progress the national team and Cricket Scotland as an organisation have made, which makes it a difficult decision to step away at this time," said Bradburn.
"The team is in a great place and recent success is no surprise, considering the strong, hard-working, winning culture that exists among the players and staff.
"I am positive the team is ready and capable to continue the climb towards full membership and further international success."
Malcolm Cannon, Cricket Scotland CEO said: "Grant leaves the team in a very good position to qualify for, and compete strongly in, the next two World T20 finals in 2020 and 2021.
"Excellent systems consistently win matches and we now have not only a strong squad and a healthy pathway, but strong systems and a great support team in place.
"To us, Grant will always be considered a Scot and we wish him the very best of luck and good fortune in his new role as we each move onto a more exciting future."