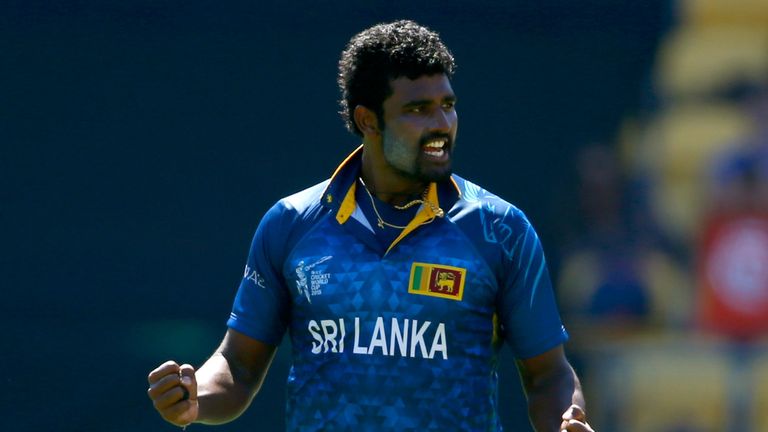 Sri Lanka all-rounder Thisara Perera has announced his retirement from Test cricket at the age of 26.
Perera has taken 11 wickets and scored 203 runs in his six Test outings, but he has been a more regular member of the one-day and Twenty20 teams and intends to continue playing those formats.
He has not played a Test match since the home series against Pakistan in 2012, but was part of the one-day and T20 squad that took on New Zealand in a pair of series around the turn of the year.
Perera has sent a retirement letter to Sri Lanka Cricket confirming his decision, but there is no comment from the sport's governing body whether it has been accepted or not.
Sri Lanka's next Test series is in England, with three matches starting in May, and it is followed by seven one-day internationals - two of those against Ireland - and a single Twenty20 game.
Before then, Sri Lanka are in action in the ICC World Twenty20 tournament in India, starting in March.