Sir Ian Botham hopes Headingley win can be springboard for Windies
'What Test cricket needs is a vibrant West Indian team. They bring everything - the colour, the party atmosphere'
Last Updated: 01/09/17 9:14am
Shai Hope became the first man to hit two centuries in a first-class match at Headingley as West Indies levelled their series against England with a stunning five-wicket victory, just over a week after they were hammered by an innings and 209 runs at Edgbaston.
Sir Ian Botham hopes the Windies' win, their first in a Test in England since 2000, can launch a period of sustained success for the side - and wonders whether Joe Root missed a trick by not electing to bowl...
My grandson text me from Mallorca after the game and he said it was awesome, great to watch and that nobody moved from the bar where he was watching it.
He also asked if this was the rebirth of West Indies cricket - and I hope it is. What Test cricket needs is a vibrant West Indian team. They bring everything - the colour, the party atmosphere.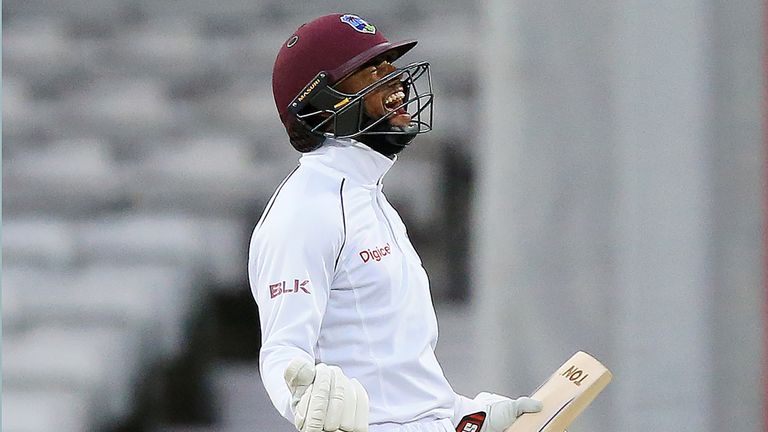 After being totally embarrassed at Birmingham, something they would have been devastated about, Windies managed to pick themselves up - I don't know what their coach, Stuart Law, fed them!
Whatever went on between Edgbaston and here was remarkable - they went from the bottom of the ladder to the top in a few days.
Shai Hope's knocks, Kraigg Brathwaite, it was great to watch and for Windies to show guts like that was a top performance.
The captain, Jason Holder, will be pleased. I thought he bowled well - he could have bowled a bit more if anything - and he captained well. Everyone forgets he is only 25.
It was remarkable, it was excellent and it showed that five-day Test cricket is the way to go. If it had been a four-day game, this wouldn't have happened.
For me, England lost the match on first innings, where they only got 258.
If you switch it around, though, they might say that having taken 19 wickets in a day, should they have stuck West Indies back in and prayed on the demons? They might look at that.
However, England gave everything they could and West Indies just outplayed them.
Watch the series-deciding third Test, at Lord's, from 10am on Thursday, September 7 on Sky Sports Cricket.