Cricket Expert & Columnist
Windies' win at Headingley was one of the great turnarounds in sport, says Bob Willis
'A fantastic Test and a great advertisement for the five-day game.'
Last Updated: 30/08/17 6:10am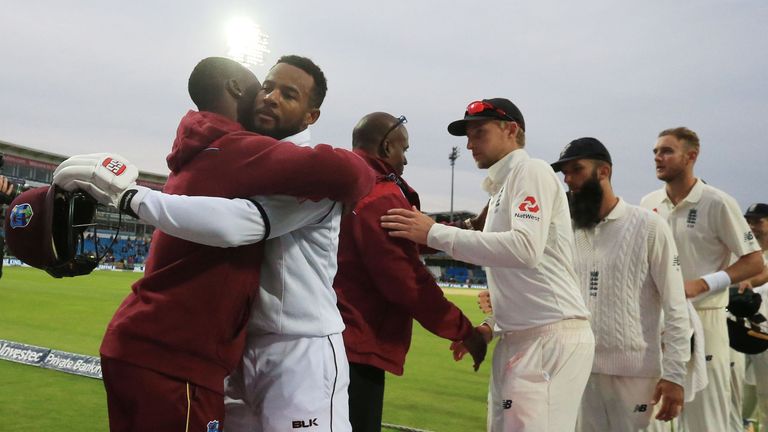 Bob Willis hails the Windies' victory at Headingley as "one of the great turnarounds in sport" following on from their Edgaston humiliation...
A fantastic Test and a great advertisement for the five-day game. West Indies were absolutely incredible.
I think we were all tricked by the pitch, we thought it was going to get worse and worse but it was flat as a pancake for the last two days - hardly anything happened.
Joe Root had to bowl James Anderson and Stuart Broad far too much, first of all to try and get wickets and then to stem the flow of runs but Shai Hope was absolutely brilliant.
He came into this match with a Test average of 18 and now he has become the first man ever to score two centuries in a match at this famous old ground.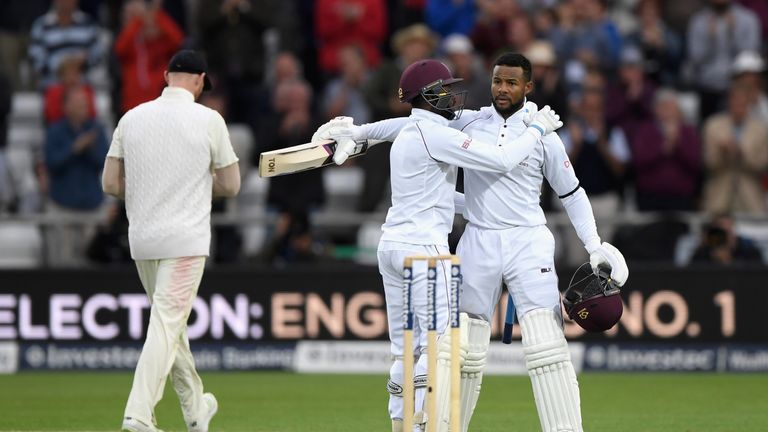 He knew the job wasn't done, he kept calm after he got his hundred and it was a fairly reserved celebration: he tapped his West Indies badge and raised his bat. Jermaine Blackwood, on the other hand, wanted to win in the grand manner, shed off his helmet in an act of defiance and charged down the pitch.
As well as Blackwood, Hope had great support from Roston Chase, and, of course, Kraigg Brathwaite at the top of the order was just denied two centuries himself.
The Test match had just about everything, didn't it? It is one of the great turnarounds in sport. From the complete humiliation at Edgbaston under the lights there to a famous win under the lights here! An absolutely splendid game and well done to the West Indies.
I hope Root doesn't get castigated for declaring, I thought it was an excellent declaration - leaving him six overs last night and I thought that was the way to go.
Everybody judged the pitch wrong. Yes, there were times when the ball did quite a lot but you would have thought it would have done quite a lot today with all the cloud cover. It didn't and the West Indies batted absolutely superbly.
What will England think about it all? Should Moeen Ali have got more wickets? Having taken 19 wickets in a day at Edgbaston, should they have put the West Indies in again?
It sets the series up perfectly for the final Test at Lord's - and who would have thought that? This was a major surprise and it was a major surprise when West Indies beat England in Barbados at the end of their tour there in 2015 and they've done it again here.
They didn't qualify for the Champions Trophy in one-day cricket and although they're T20 world champions, they looked to be really in the doldrums. I, for one, was saying they should be playing against Ireland, Afghanistan and Zimbabwe and they bounced back with a performance like that.
They must have had a real hard look at themselves after Edgbaston, Stuart Law will have to take lots of credit for galvanising the side. The calmness with which they batted was so un-West Indian, if you like, but it was great to see and it was great for cricket.