Bumble's Blog: 'England can make a big move forward this summer'
David Lloyd talks red carpets, agony for Accrington and why England can march up the Test rankings...
Last Updated: 18/05/16 10:51am
David Lloyd on the England squad for the first Test with Sri Lanka, rubbing shoulders with the stars at the BAFTAs and riding on steam trains with Bob Willis and Paul Allott...
The England squad was predictable. Another option would be that Jonny Bairstow bats five and Jos Buttler keeps wicket but Buttler's still at the IPL so that's put to bed.
James Vince is a good pick, he'll probably bat five. They've been looking at him for a while, he's got a century this season and he's a player who's improving all the time - a good pick.
Then there's Jake Ball. I watched a championship game down at Lord's, Middlesex versus Nottinghamshire and he bowled really well there, even though he didn't get any wickets when I watched him. But another lad who caught the eye was Toby Roland-Jones, he had a good solid action - very, very similar to Jake Ball and both of them bowl with good discipline.
As for the series as a whole, I would think that England are deserved favourites. You've always got to factor in the weather and delays in the game but I'd expect England to win this series comfortably and to win the Pakistan series comfortably too. That means they can get to work moving up the ICC Test rankings, they're fourth and by the end of this I'd expect them to have made a big move forward.
This week also sees Mark Butcher's documentary 'England in the 90s' go to air and things have certainly changed since then. We'd had enough of playing catch up and central contracts were a vital part of the England Test team moving forward.
They're now England players, I think everybody has accepted that now. It was difficult at the start, certainly in the 90s, David Graveney, the chairman of selectors, almost had to go cap in hand to the counties and ask if they could rest a player. Understandably, the counties said 'well we're employing him' but that's changed now and the England contracted players are exactly that.
It wasn't the most successful decade for England but we were up against some wonderful opposition. We had a good side, make no mistake about it. In the late 90s England were a very good side but we were up against some world class performers.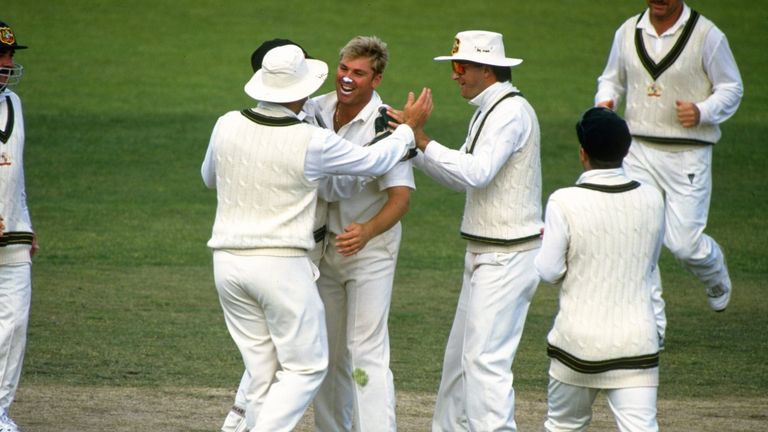 You look at the Australia team who were carrying all before them at that time with McGrath, Gillespie, Fleming, Warne - they had a wonderful attack. Then you had Pakistan with Waqar and Wasim, South Africa with Donald and Pollock, you've Ambrose and Walsh at the West Indies, there were some fabulous teams around.
We had a really good team and sometimes we'd come out on top, we had some good wins and we probably had some predictable losses. The disappointing loss would be losing in the West Indies 3-1 when I thought we were a better team than that performance, I thought we should have won that series - I was a bit disappointed at that.
We did beat South Africa 2-1 in a five-match series, we hadn't played a five-match series for a long, long time and so to win that was a real highlight. We also manoeuvred away from the idea that Test team plays one-day cricket, we were trying hard to establish a one-day squad, a specialist one-day team.
Back to the present day and I've seen a couple of matches and I've been really impressed by the cricket that I've seen in County Championship Division One. There are some wonderful players, some really good teams, some potent bowling attacks and you've got to play really well now in Division One.
Lancashire have had an excellent start with a good attack. Every team would say 'we need a good attack' - well you've got Anderson leading the attack, Wagner, Jarvis and Kerrigan - that's a damn good attack. The top two teams are Lancashire and Yorkshire and they've both got really good bowling units.
Warwickshire will be round about too, I think they're an excellent team and if I was making a favourite then Warwickshire would be my favourites.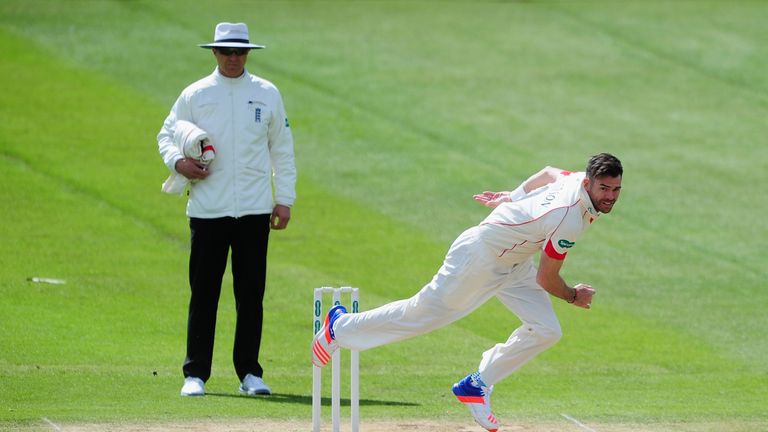 Accrington Stanley have their first play-off match this weekend but I'm still profoundly disappointed with the Stevenage result, we just couldn't get that ball in the back of the net - we just kept hitting the bar! We were all over them like a bad suit but we couldn't score and it was heart-breaking for the lads.
John Coleman and Jimmy Bell will work hard to lift the players again and what's gone is gone, that's it. Our next game is Wimbledon on Saturday so we go again. We know what is expected of us as a team, we don't lie down and we will come again.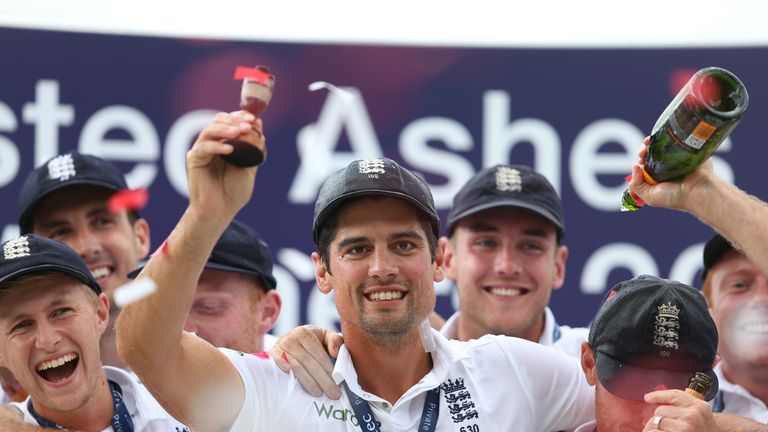 Elsewhere, we won a BAFTA last Sunday which was fabulous - mixing it with the stars! Walking up the red carpet, waving to people and they hadn't a clue who I was and rubbing shoulders with Lenny Henry, Mark Rylance, Peter Kay, Alesha Dixon. Oh by jingo, I'll never be the same again!
I also went to the Sports Book Awards, I'm short-listed for that, and then myself, Bob Willis and Paul Allott caught a train from London to north Wales and we've been riding on steam trains and walking. It was a bit like Last of the Summer Wine - Foggy, Compo and Clegg. I'm the scruffiest so I'm Compo.
As well as that I was interviewed by Michael Parkinson at Lord's for the Taverners this week and tomorrow I'm going to the racing, a horse that I've got an interest in is running at Thirsk. I'm not telling anybody what it's called though because it'll stiffen the odds!